Stamina Nutrition
Excellent experience! I would recommend this service to any start up business.
$364 paid
174 custom designs
12pre-qualified designers
Learn more about Logo Design Contest
Project description
We are looking for a symbol and logo identity that expresses strength, edurance, and confidence. The company is in the development stage of designing the next advance product line of dietary supplements for athletes, bodybuilders, and fitness models. We are looking for a corporate identity, logo and branding that feels part of the competitive group of companies in this line of business (Samples of competitor logos are attached). Our products provide nutritional benefits in fitness and we want to emphasize those benefits. Our dietary supplements provide advantages such as performance, endurance, energy, stamina, strength and overall improved physiques. The logo you design will be used on business cards, power point presentations, word documents, supplements, marketing campaigns, brochures, magazines and our website. The logo design needs to be refreshing, sharp, appealing and modern. The color schemes we have in mind are to appear in a metal finished or similar. The colors are red, gray, and silver. The color black should be the primary background color. Incorporate these colors however you like but only use red and one other color that complements it best. Overall surprise me with something that fits into the supplement market. There are no limits so all submissions are acceptable, anything that will help us beat our competition is appreciated. (Other attractable color schemes are welcome) This project has high expectations. Once I select a logo design for my company I will later contract out more work for the development of our Website and Supplement products! The winning designer will be consider for future graphic designs. Our company name is: STAMINA NUTRITION *Logo needs to be in all CAPITAL LETTERS. *ONLY original ideas and designs will be accepted. DO NOT copy other designers work. *Creative symbols, characters, and name recognition is a MUST. *Metal Metallic finishes and 3D affects are encouraged. "Needs to resemble strength and endurance" The colors, shapes, styles and words all need trigger a recognizable and emotional response from our clients and customer. *It is a MUST that you REVIEW other logos in the dietary supplement industry to assist you in creating a competitive identity. (Visit all the website links given below) *A great logo should be scalable, easy to reproduce, memorable and distinctive. - Attention all designers the logos are in order from the most BEST design to the LEAST Favorite design. When submitting your entries attempt to out perform the TOP designs in the list. DO NOT COPY OTHERS and submit ORIGINAL work. Thank you. The Logo Design needs to be in a high quality file that can be resized for flexible posting onto email signatures, website banners, flyers, brochures, advertisement banners, Facebook banners and any other marketing techniques. Here are some dietary supplement companies that we are competing with: http://www.bodybuilding.com/store/top50.htm http://www.bsnonline.net http://musclepharm.com http://www.muscletech.com https://www.bluestarnutraceuticals.com http://www.cellucor.com/products
(Above is a link of pictures of our competitors products) Here is a excellent example of the metal foil appearance I would like the logo to have.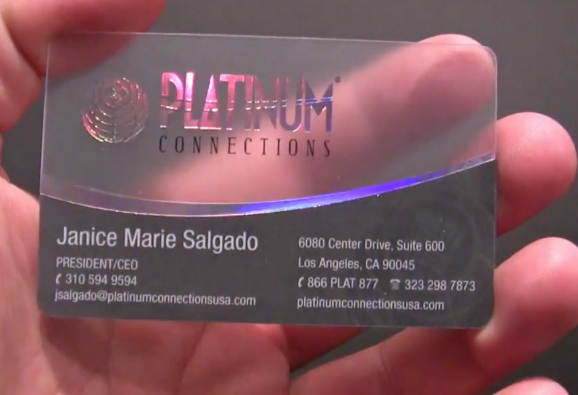 - This is exactly how I would like our business cards to appear. The identity looks very professional. The logo needs to stand out amazingly on clear plastic business cards. - Overall the logo identity needs to have some staying power that will fit into the current market. We anticipate that we will grow as a business and launch many new products in the United States. We hope our logo will be able to stay relevant as we grow. Here are some logos you are competing with: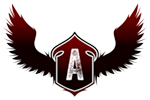 Read full brief