I just wanted to share one of my favorite artists. I was introduced to some of Chuck Close's work early on in high school. His art takes impressionism, abstract, and realism and bridges them all together.
Self Portrait
Love his style, small imperfections to make perfection.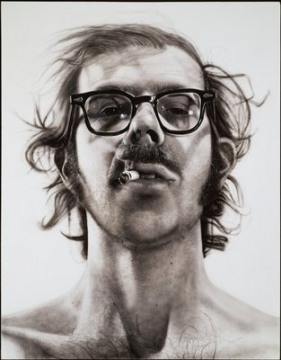 Bet you thought this was a picture.... wrong. All hand crafted.