Halloween is that special time of the year when you get to unleash your creative spirit by going all out with your makeover. Today's inspiration gallery should plant ideas in your head and inspire you to go above and beyond with your Halloween ideas.

There's a Halloween party and you're not sure what to go as. Think of it this way –  if you could be anything you wanted for a day, what would it be? Think outside the box! 
We have strayed from including the terrifying Halloween makeovers because some of them are bound to give you nightmares. Instead, we have compiled a short list of creative makeup ideas and tutorials that you will hopefully want to try out.
23 Halloween Makeover Ideas
1. The Skeleton
For the artistic and ambitious Halloween enthusiasts. Grab those anatomy books and start sketching.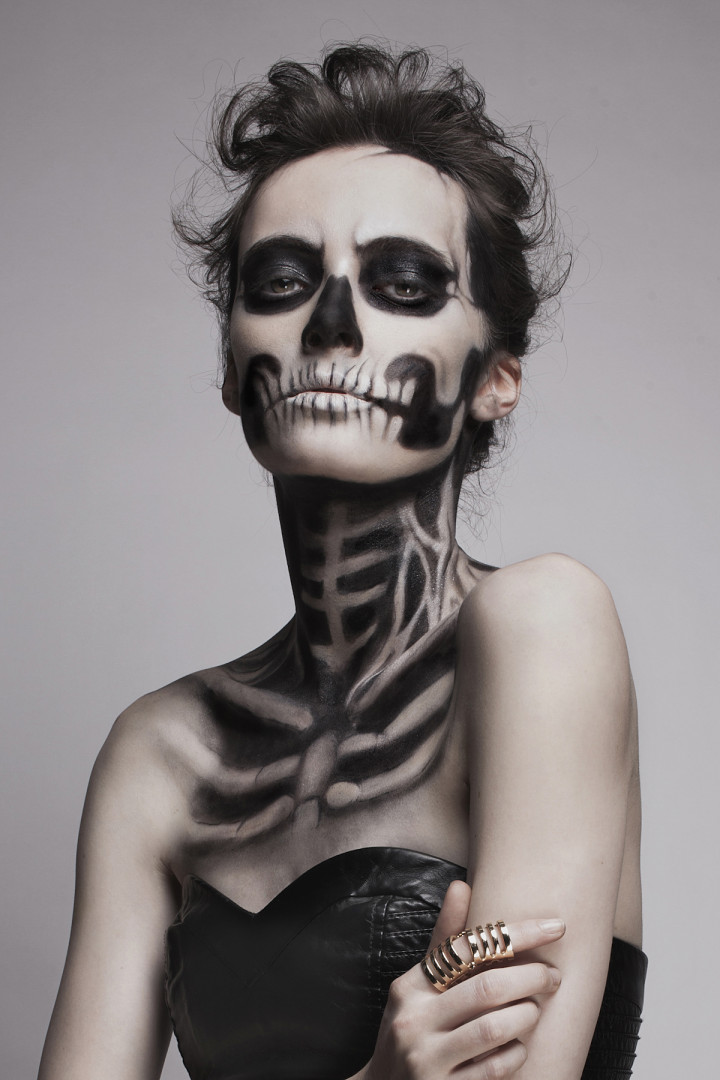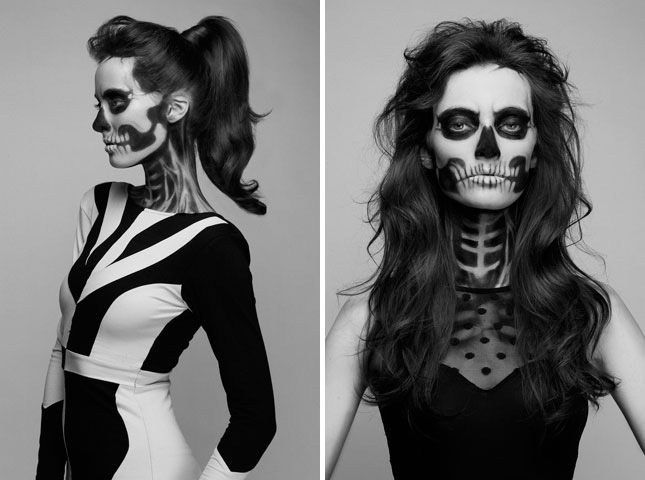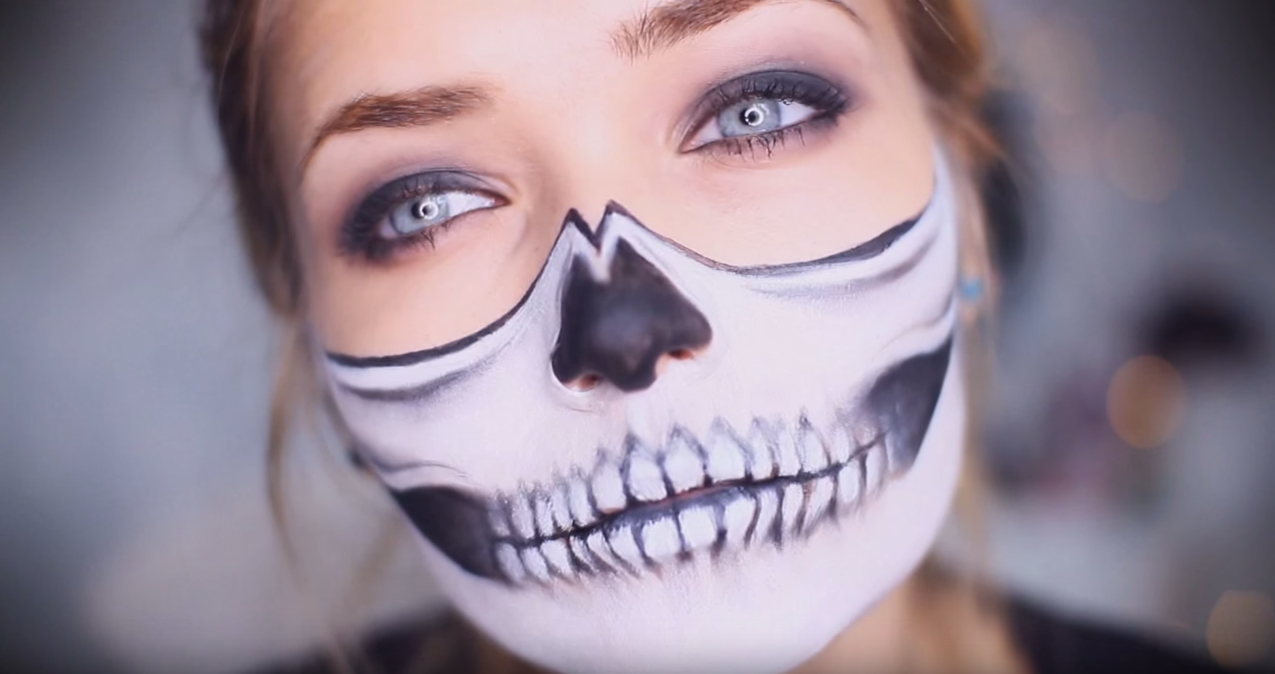 Full tutorial:
2. Grim Reaper
Get your guy friends on board!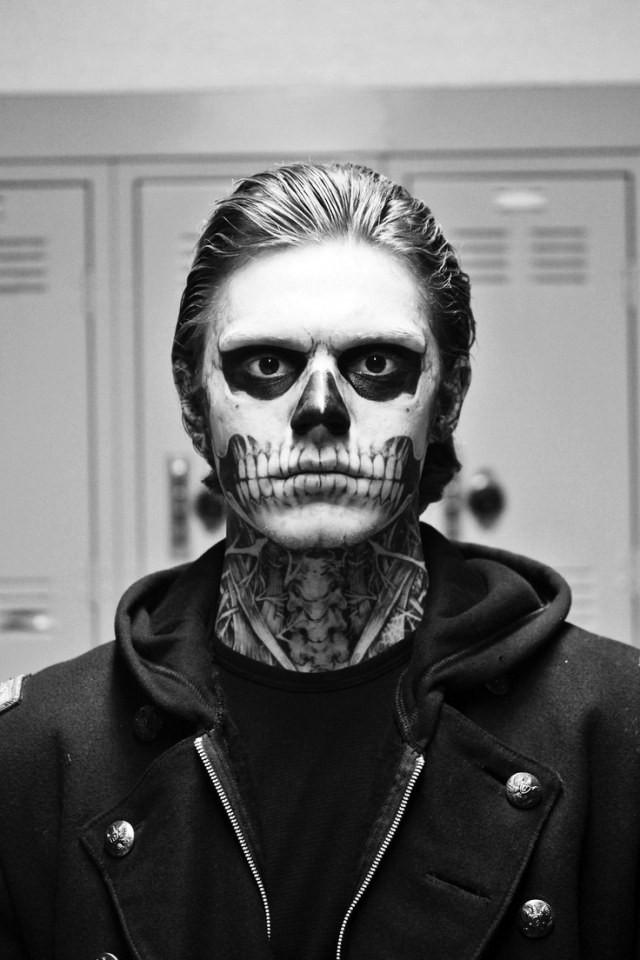 More on this technique:
3. The Classic Pumpkin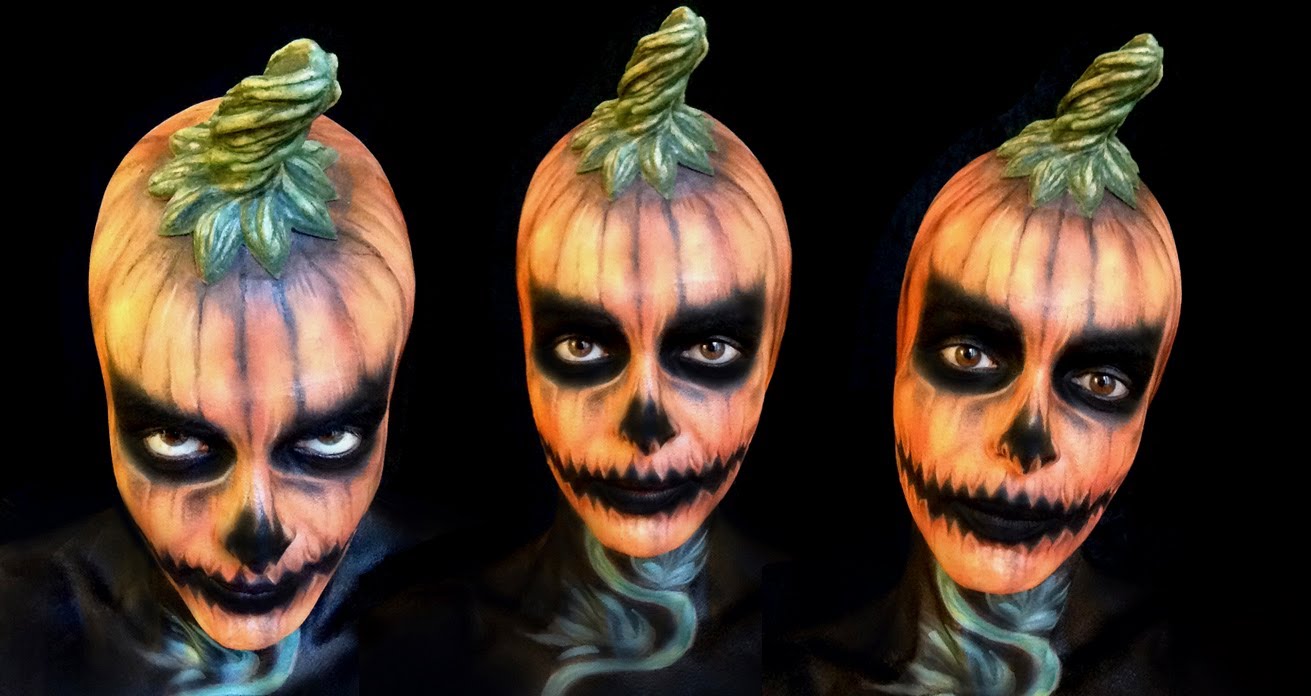 Full tutorial:
4. Zombie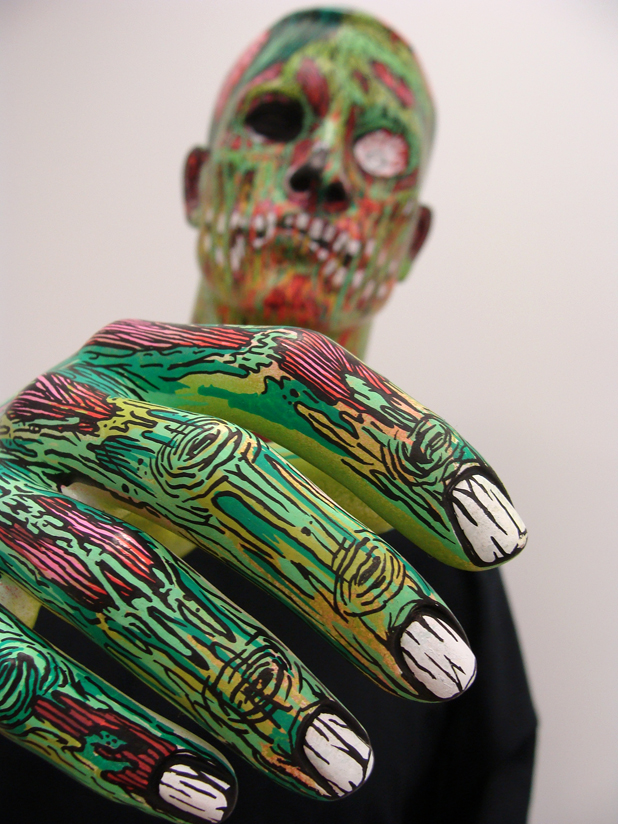 5. Pick a Character
There is nothing scarier than a real life cartoon character.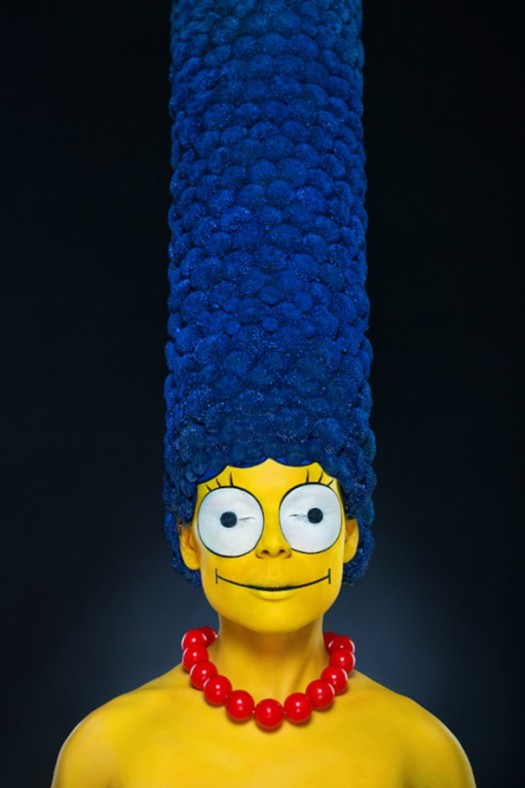 6. Corpse Bride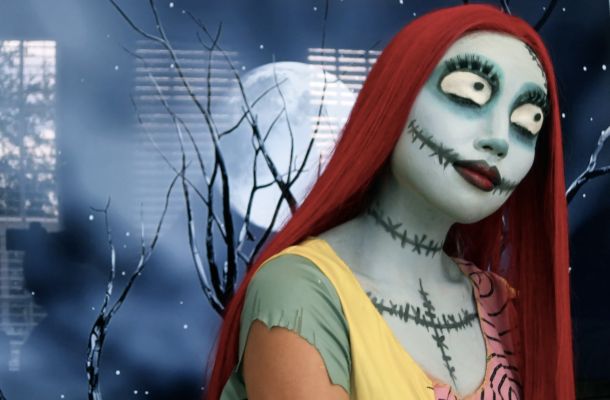 Full tutorial:
7. Jigsaw
There will always be that one friend that 'wants to play a game'.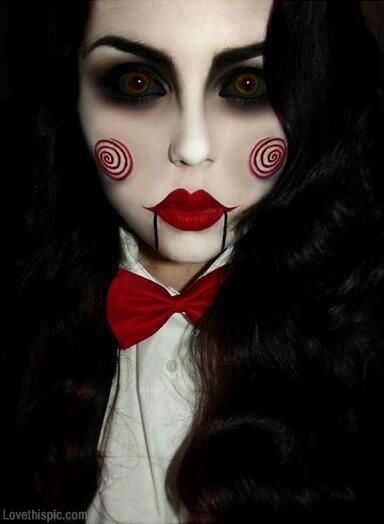 8. Wednesday Addams
All you need is a black wig, some very white foundation and black lipstick.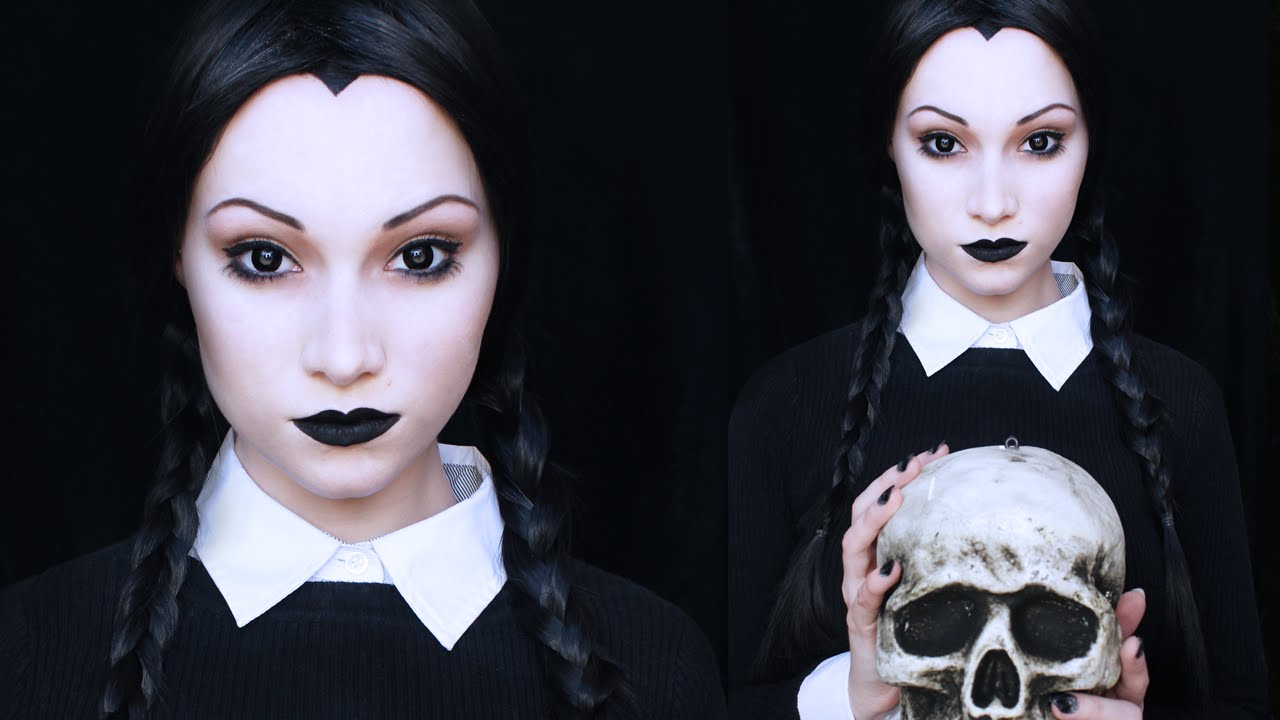 Full tutorial:
9. Double Face
If you really want to subtly scare everyone…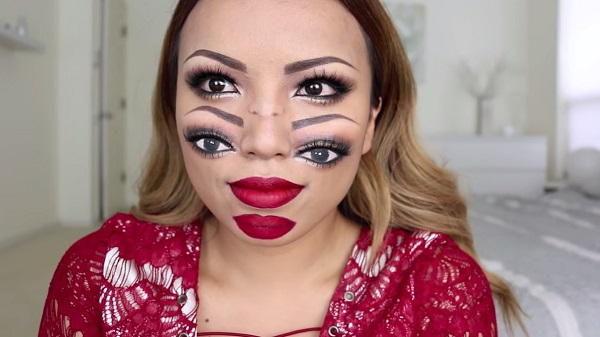 Full tutorial:
10. Pop Art Inspired
This will require some precision and you may need your artsy friends to help you.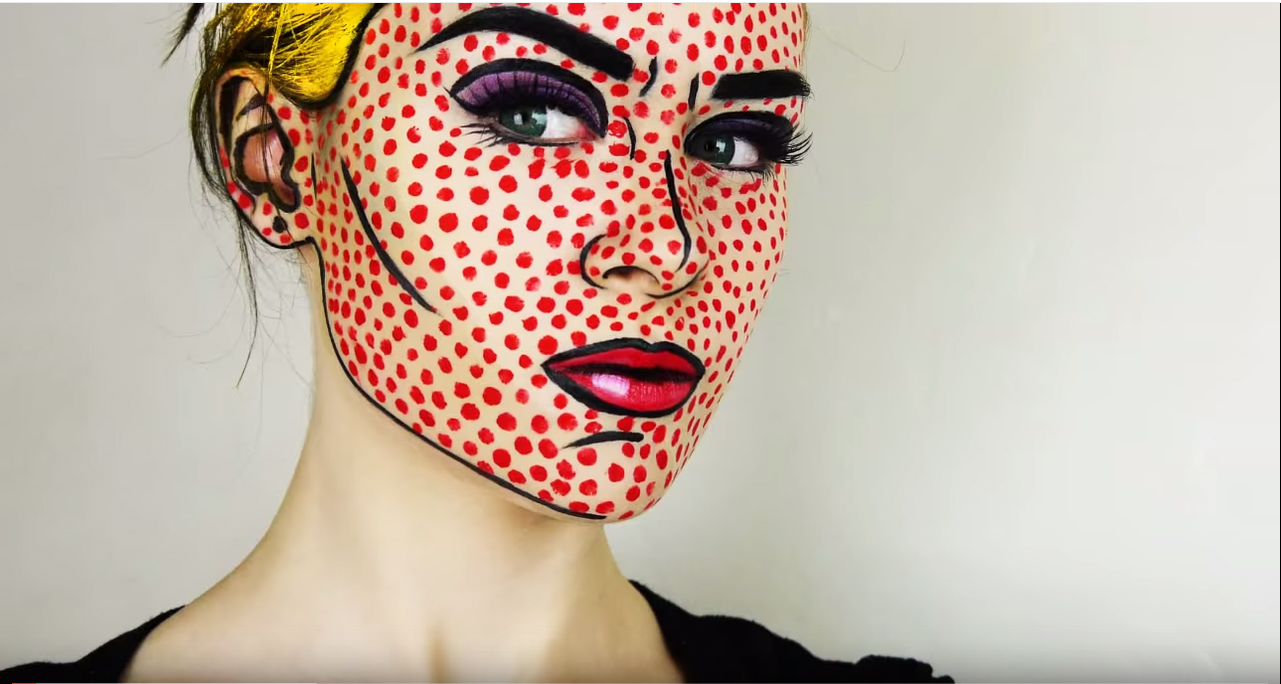 Full tutorial:
11. Archer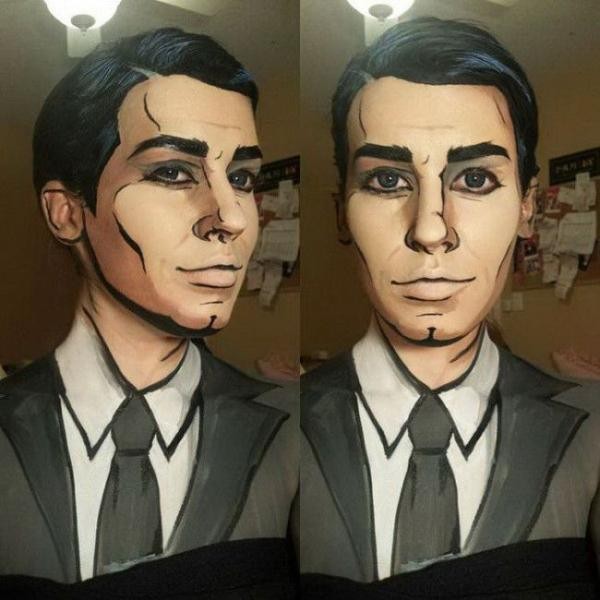 12. Abstract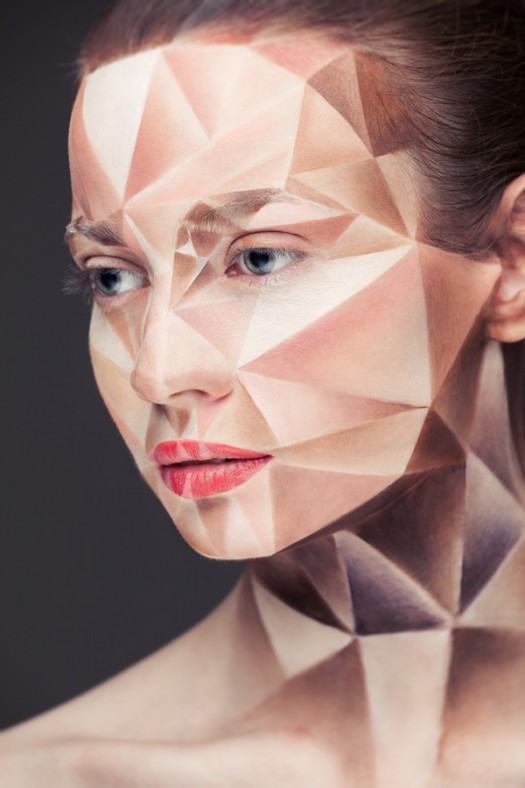 13. Pixels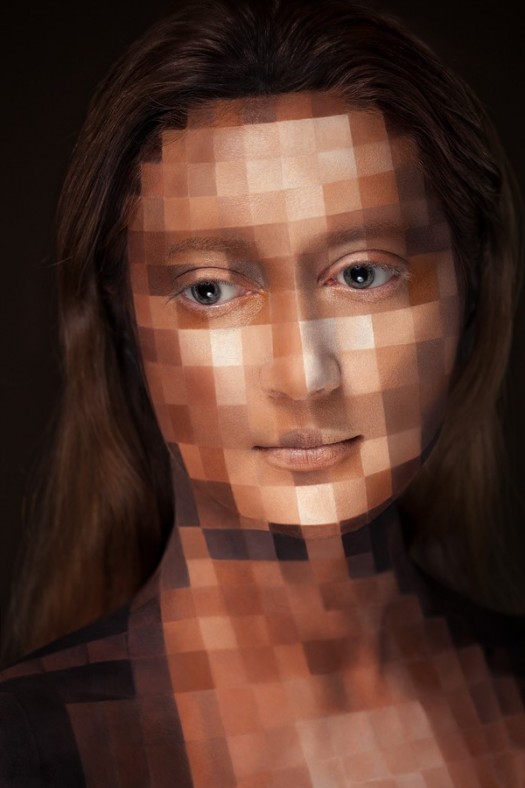 It's really easier than it looks 🙂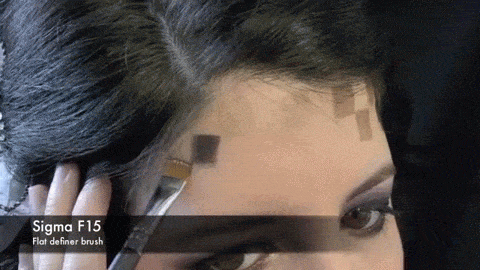 14. Contours
Your friends: "What are you supposed to be this Halloween?"
You: "WALKING ART!"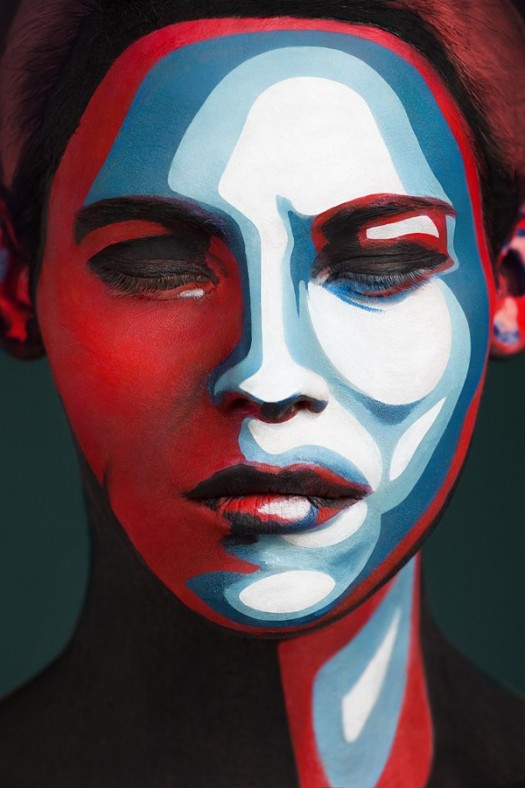 15. Art Deco Inspired
Her eyes are closed by the way…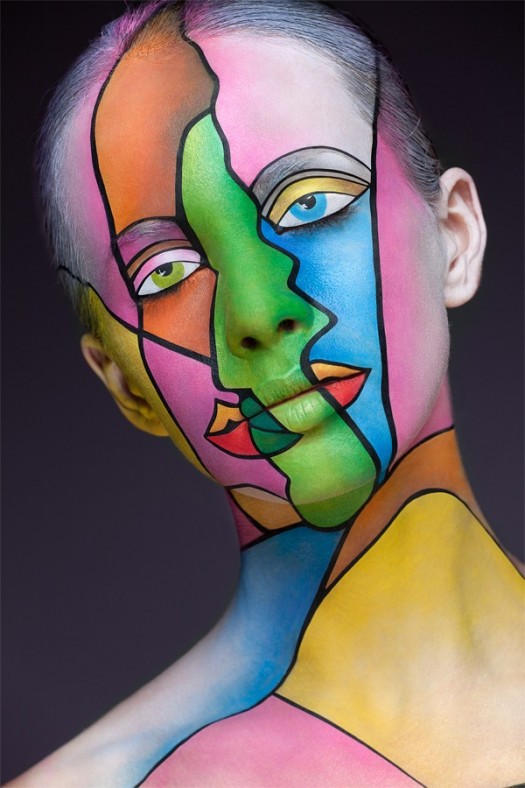 16. Make Yourself Into a Drawing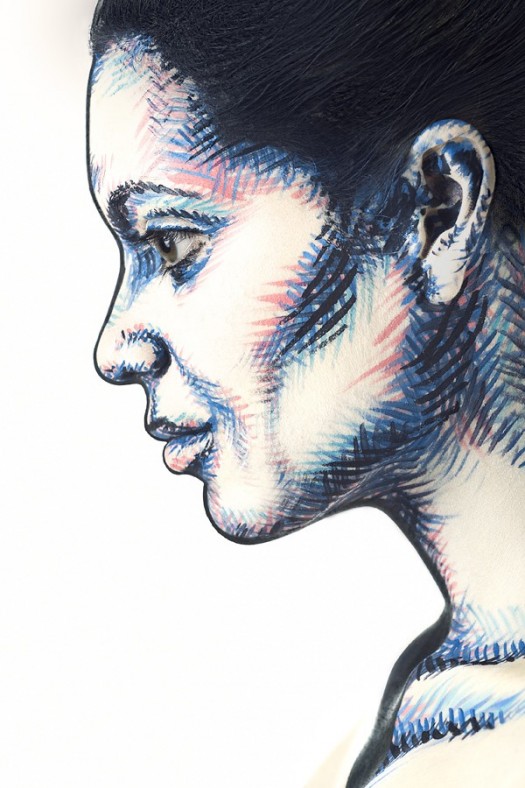 17. Play With Proportions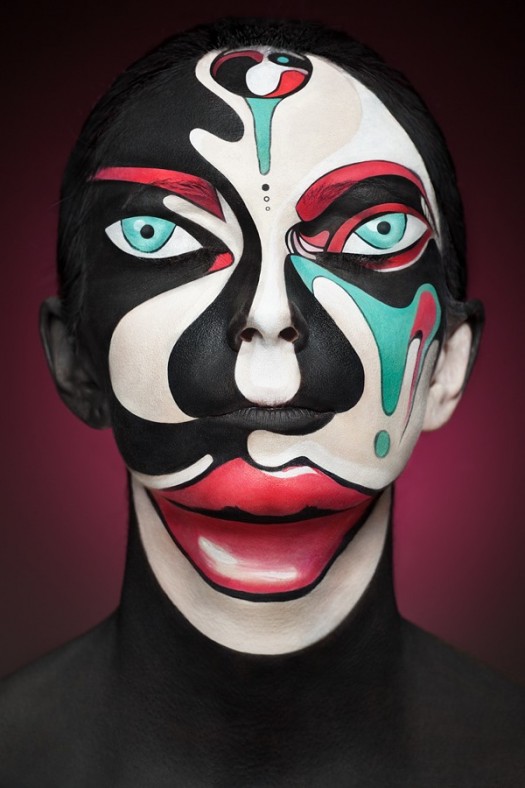 18. B&WÂ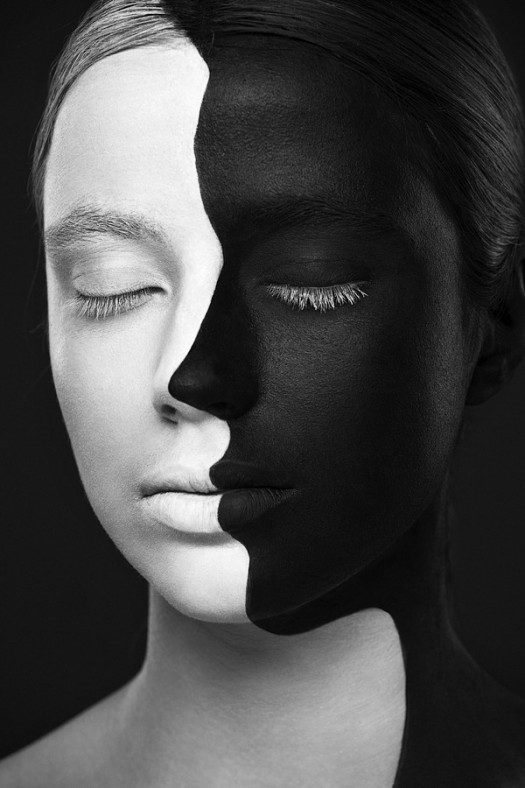 19. More B&W Art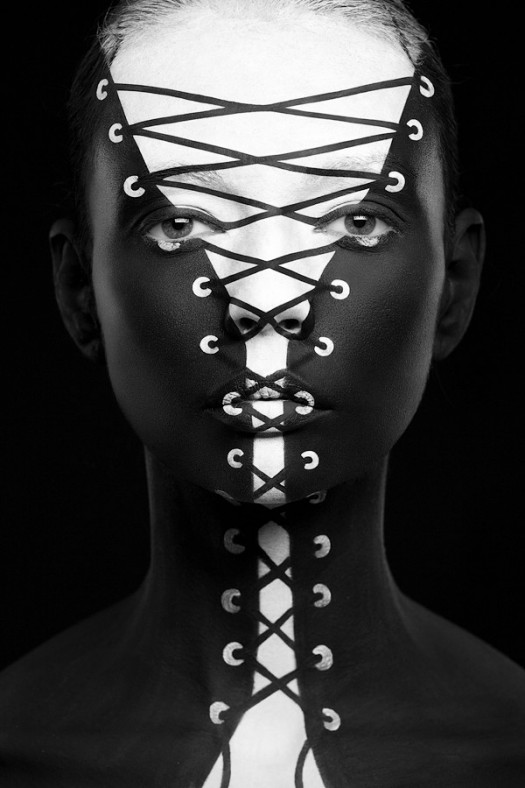 20. Optical Illusion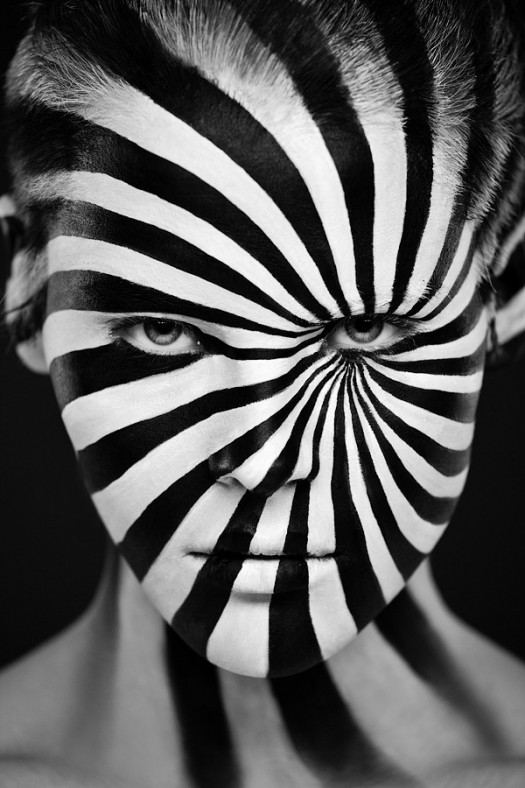 21. Make Yourself the Queen of B&W
Because Halloween is also a celebration of creativity and art.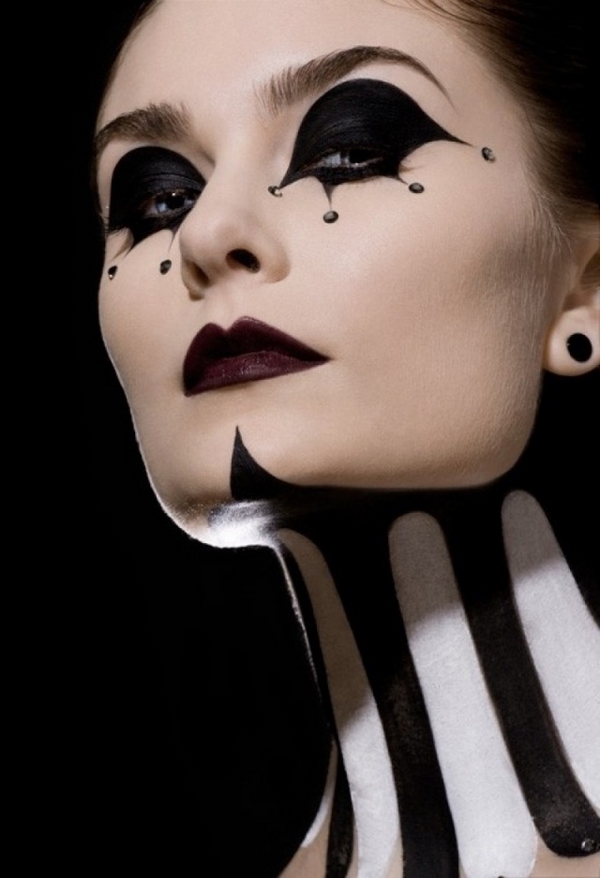 22. Cruella De Ville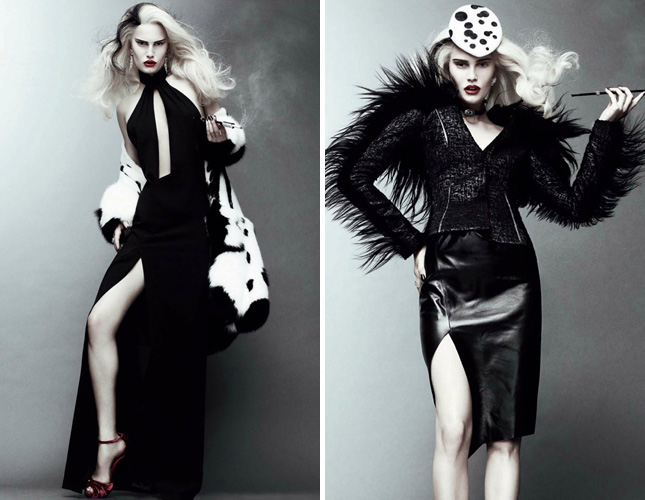 23. The Ice Queen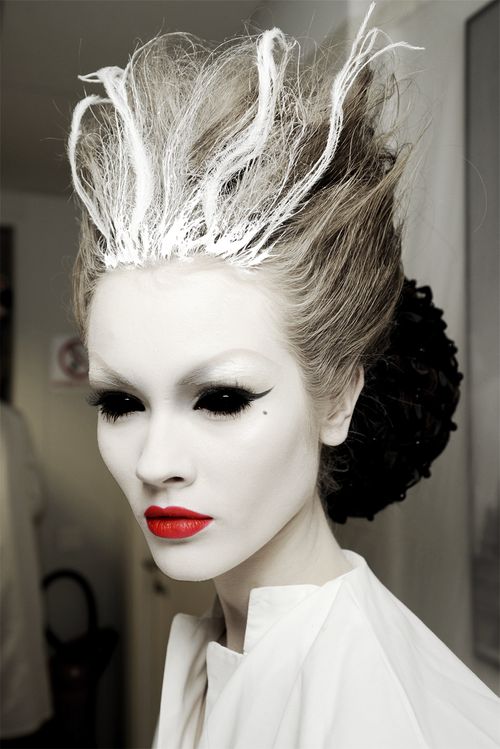 Many of these Halloween looks are advanced. If you have the time and you're dedicated to making yourself into a walking piece of artwork, do try these.
Nothing is stopping you from being creative, so grab some paint and get to work!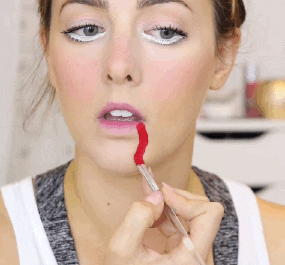 If all goes south, you can always make a last minute costume (minus the makeup). Here is a great source of inspiration: