*updated December 19, 2019*
Green logos are even better when created on DesignContest. Previously, we showed you our best red and blue logo designs. Now, it is time to go green!
1. Green Hibiscus
Clients' love for this brand will be evergreen. Its logo design is extremely elegant and exquisite because it combines three essential features. Firstly, the depicted flower reflects the brand identity. Secondly, this hibiscus (which can stand for the perfection) goes great in the Yellow Green color. This shade of green makes everything smooth and softens the general impression. Thirdly, the logo design is created in a broken circle which adds a bit of mystery to it. As a result, this design is easily remembered, as well as the green logos similar to it.
2. Greenbridge
Green logos express tolerance. That is why, when it comes to people's relationships, the green color can reveal tight bonds between people. If you want your logo to express any kind of close connections, consider green as a primary tool. This way, you will have a great response from your current and potential clients.
3. Greenhill Cemetery of Lucknow Ltd.
In the Islamic culture, the green color is associated with Paradise. That is why lots of companies that deal with religion choose green logos for their representation. The private cemetery Greenhill did not become an exception. Combining the prime green and the lime green colors, this graphic design has turned out to be highly inventive and yet calm and pieceful.
4. MT Herbal Solutions
Now, different kinds of business prefer to break with the tradition of choosing the color of their future logos. Previously, if your brand's name contained the notion associated with some color, you were to choose this very color for your custom logo design. Now, the situation is quite opposite and people do their best to abstract away from such connections. However, is that the best strategy to pick? If design is supposed to facilitate the client's choice, it is definitely not the right option. That is why MT Herbal Solutions have decided a green logo design would be the most appropriate to represent their business.
5. Sports Recovery Spa
Both Europe and the USA associate green with health. What is more, this color goes even better with different blue shades in the logo design studies. The reason is that blue and green shades are used to reflect a healthy lifestyle with the help of a logo design. Our previous article about 30 custom blue logos created on DesignContest proves this theory one more time. That is why, if your sports business needs a redesign, the combination of green and blue colors could be a great idea. You could also try a free logo maker if you want to go the affordable route.
6. GreenMotorsport
Green logos are awesome, especially if you add a touch of silver to the process of their creation and make them 3D. This is how GreenMotorsport got their own logo design on DC platform. Taking into account the fact that green shades are commonly associated with energy, this company is aimed at reflecting both development and growth using its own custom logo design.
7. Green Point Security
When a traffic light is green, you know it is safe to cross a road. That is why the green color is very close to the notion of safety and security. Want the custom logo to express a protection? Ask your graphic designer to provide you with a green logo design and the result will be better than you could ever expect.
8. Greenwood Family Dentistry
The green color can freshen your design and make it more natural. However, sometimes even primary colors need a support. In the case with the following logo, this support is offered by ochre. These colors rarely get depicted together which makes such green logos even more valuable. Take a look at the following green logo design with the ochre and grey elements: you may get inspired by it for your next custom logo design.
9. ENTinCayman
As a rule, medical logo designs are expected to be blue or red. However, some people prefer to come up with something much more captivating for the medical business. For the company called ENT in Cayman, DesignContest has created a green logo design to be sure that this corporate identity tool will appeal to both kids and grown-ups.
10. Earth Products Essentials
What can help you to be marketed as an environmentally-friendly brand better than a logo design similar to the one Earth Products Essentials has? The Earth that stands for the globalization, a green sprout that stands for the growth, and a hand that symbolizes help: all together, these three elements make a perfect green logo design.
11. Sa tekin
The business you are running can be highly fruitful. It starts with a logo and spreads over the brand strategy. Do not forget that the green logos symbolize fruitfulness. Thus, choosing a fruit (or just its outline) may help you to play with words and concepts. Look at the logo design created for Sa tekin with its orange and green shades. The orange shade is called Ecstasy and the green one is called Apple. As you see, even the names of these shades contain the message, you just need to know the way to read it.
12. KingCity Community Power
Show that your brand is close to nature by choosing soft and natural colors for its logotype representation. Yellow, orange, and green may remind you of a warm summer or a nostalgic autumn; they may bring your clients to a peaceful and calm mood; they can assure your customers that your brand is definitely worth their attention. Sometimes, such simple and unobtrusive decisions are the best ones.
13. Mallard Creek Counseling
Among various shades of green, there is one that strikes people with its depth and intensity. It is called everglade and can drag you down like a moor. Such green logo designs impress with their insight, though there seems to be nothing simple at the first sight. As you see, choice you make while picking a color for the future business logo is as much important as any other marketing steps you are about to make.
14. Event Communication
The following logo uses the color with a poetic name Shamrock Green for its design. It is well-known that green shades are tightly connected with Ireland. No wonder that the emblem of this country, a shamrock, was named after this magnificent shade of green. As you see, such green logos have a great impact on customers because they look highly unusual and engaging, standing out of the crowd.
15. Salix
The following shade of green is also known as Mantis. It reminds people of spring and everything that is connected with it. That is why it also expresses love and devotion. Not sure how to implement such color in your logo design concept? With the help of white, it will be much easier. Green logos should look clean and neat. Otherwise, they lose their sparkle. The following design created on DesignContest is one of those many brand identity examples that look fresh, lively, and springlike.
16. Sustainable Bioeconomy For Arid Regions, SBAR
Does your brand have the prefix "bio" in its name? If it does, stop thinking about the color you should choose for your future logo: the company's name has done it on its own. Green logos stand for environmentally-friendly and "bio" products. So why do you need to recreate the wheel? In your clients' mind, green logo designs will be already connected with the sustainable development. Go green not only with your company policy but also with your brand identity!
17. Rosemary Cleaning Services
This is another example of the mantis shade used for a green logo design. The minimalistic design in a single color is capable of performing true miracles. It will look great on everything, starting with T-shirts and business cards and finishing with billboards. If you want to make your brand look pure and safe, implement this shade and enjoy the results.
18. NH Vacation Home Rentals
The following green logo design is very simple in terms of the color choice and yet it is much more complicated. The green shade chosen for this logo is called the Fern Frond and is a secret of the logo design success. It is not too bright or too dark: just the golden mean that will look great on the corporate identity stuff.
19. TC Furlong Inc.
The Camarone green logo is perfect for different businesses that show prosperity. This color turns green logos in the inventive graphic design objects where every detail matters. That is the way they can also appeal to clients even more.
20. Irish Waters Golf Club
The shade chosen for the Irish Waters Golf Club is called Salem Green which makes the design a bit magical. When you say "green", the country you think about is definitely Ireland, that is why the color choice for the following brand is entirely logical. The chosen shade makes this green logo design softer and smoother. The frame in the Raw Sienna shade serves as the cherry on the top of this engaging design.
21. Cypress Health Valet
Looking at this Forest Green logo design, spring is probably the first thing that comes to your mind. It is energetic and healthy. No wonder that such color was chosen to represent the company that contains the notion of health in its brand name.
22. Walley
Another case of using the apple green color to design a logo that proves once again: people do not love green in vain. This color inspires, encourages, and breaks boundaries. Sometimes, a right color can be the answer you are looking for.
23. Logistics Alliance
The following green logo design is an example of one of the biggest logo design trends for 2018: shadow breaks. With the help of several complementary colors and the shadow itself, this logo becomes worth admiration. Want your brand to follow the latest trends in graphic design? Freshen its logo with a help of a shadow.
24. Revitaire
Revitaire can boast about having a green logo that others can only envy for. Firstly, the idea of reflecting the first letter of this brand's name with the help of a leaf is ingenious on its own. Secondly, the color combination picked for this brand looks great on any background. This fact leaves much more space for the brand to get promoted. The same can be said about your future green logo design if you decide to let DesignContest help you in its creation.
25. Jaco Dental Shop
Green logos should lead to your brand, shouldn't they? Jaco Dental Shop uses the shade called Celery to succeed in this job. This hue of green looks delicate and serene. You cannot be sure that all your clients like green. However, the following shade will never irritate anyone, and that is a big plus.
26. Berry Wonder
Your green logo design can look sunny, funny, and sweet. Especially if you choose a tasty berry to be placed on the logo. Especially if this berry is greatly depicted by skillful graphic designers. In other words, look at the logo created for Berry Wonder and see the significance of warm colors on your own.
27. Typing Agent
Do you know what Wasabi looks like? Not a paste used for sushi but the color that has conquered the hearts of graphic designers for being very clean and looking pure? If you don't, take a look at the Typing Agent brand identity: they use this magical shade to attract more clients. What is more, they use black to outline the logo and make the general effect even better.
28. iSuppot Worldwide
We have mentioned the benefits of the Celery shade before. However, we have decided to add one more Celery Green logo design to show you that this hue can be combined with dark blue, white etc. The question is only in your imagination.
29. Seven Green Days
Want to show your potential clients that your company is all about healthy and delicious food? A proper green logo design can send this message on its own. The following brand identity proves that, doesn't it?
30. Green Man
Hi there! Meet our Green Man, a character that will take you to the world of our gorgeous brand.
This is the message people get when they look at the following green logo design. Green characters are particularly difficult to create. This is what makes them highly unique and desirable.
31. Green Door Marketing
The logo design that opens new opportunities for your brand: this is the speech hidden in the following logo design. You just need to know how to read it.
32. Green Mountain Granola
Elegant, refined, and fashionable. Such designs appeal and mesmerize, and the fact that they use green for that only makes them even more worthy.
33. Greenbridge Landscape
Last but not least. Green logos look great with almost every background. However, the black color always make the difference for them. Just like it does on the following logo design.
Bonus: 5 Famous Custom Green Logos
1. BP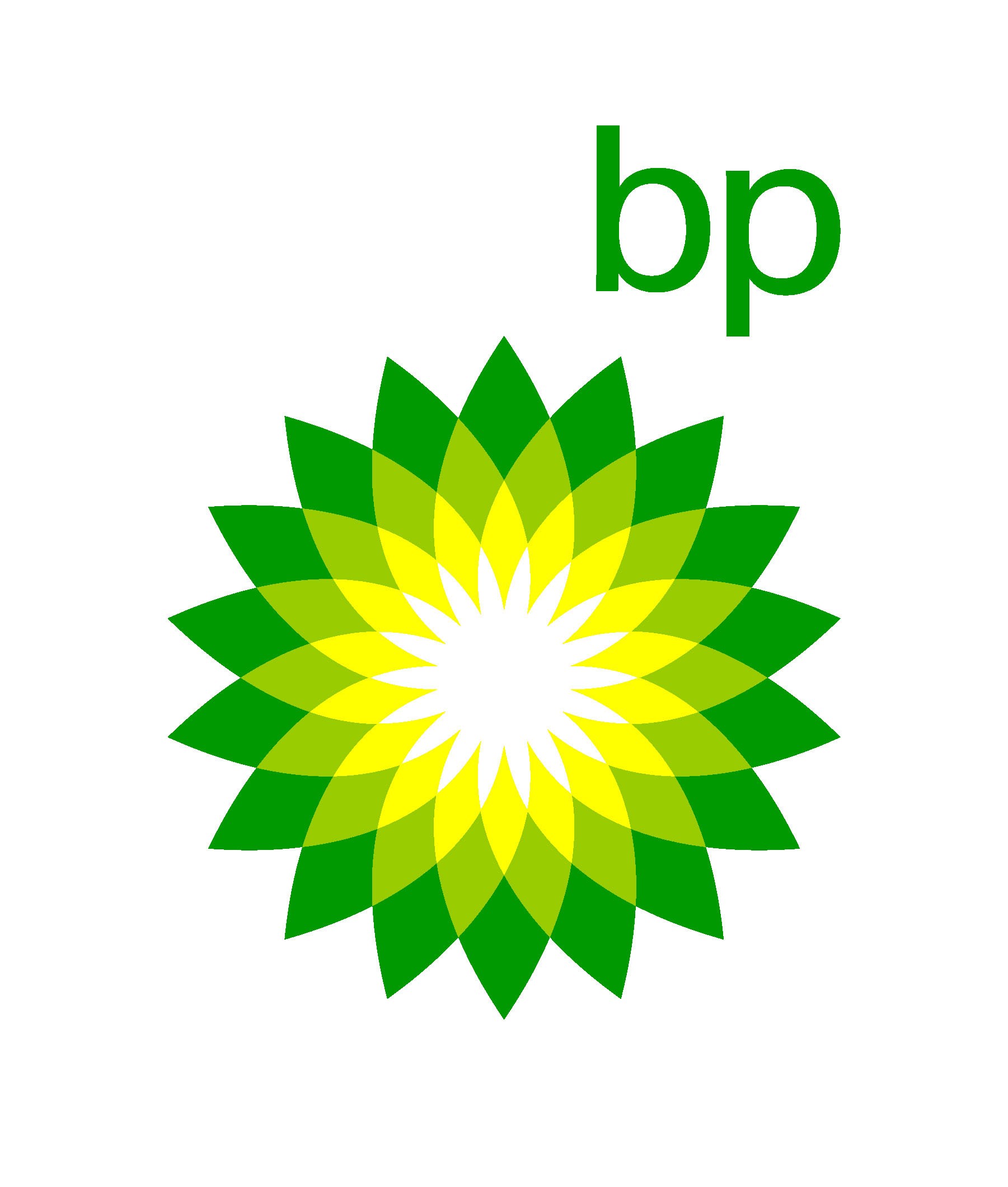 2. Carlsberg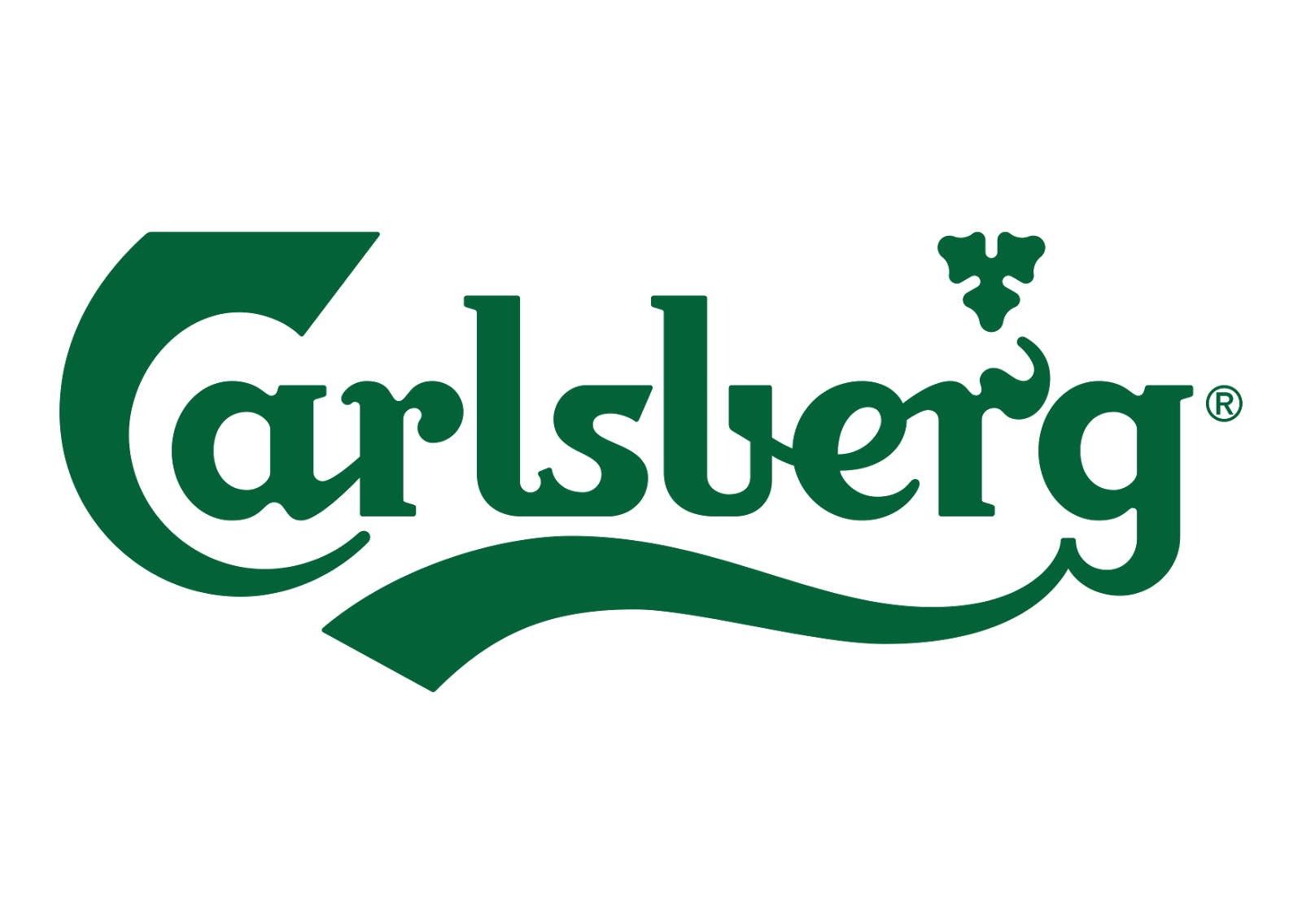 3. Starbucks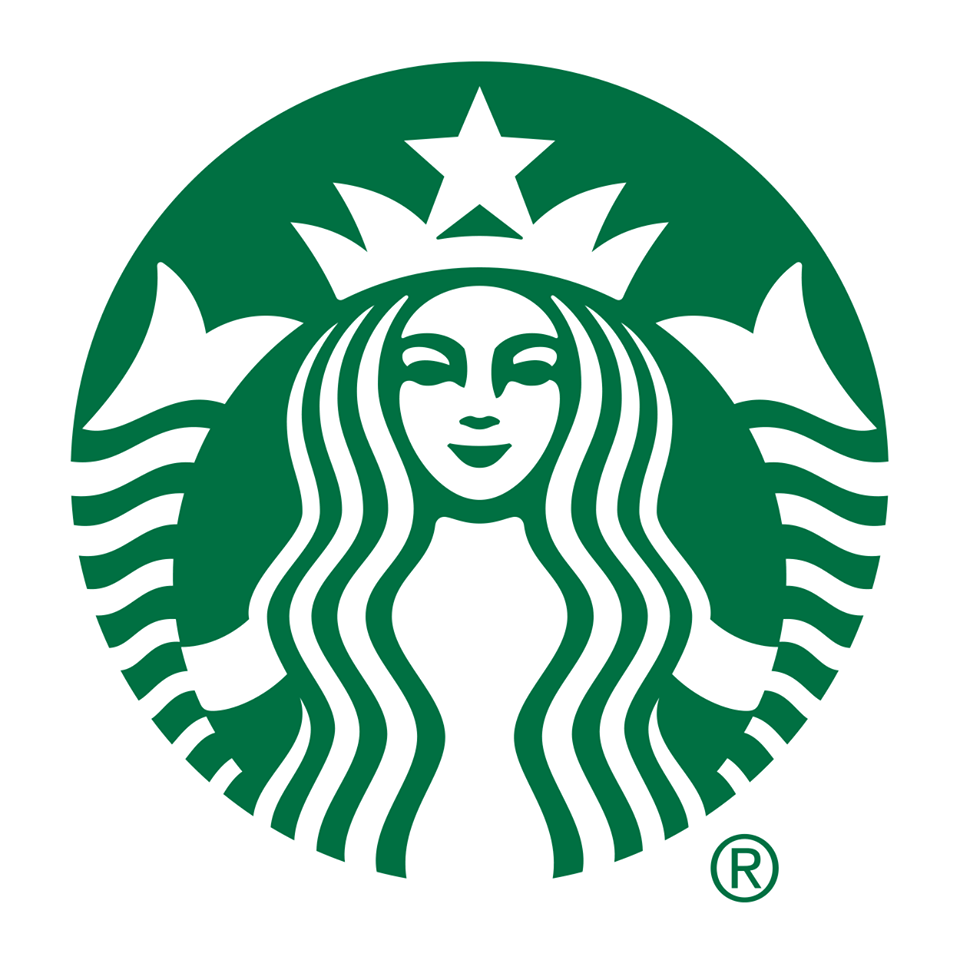 4. Jeep

5.Evernote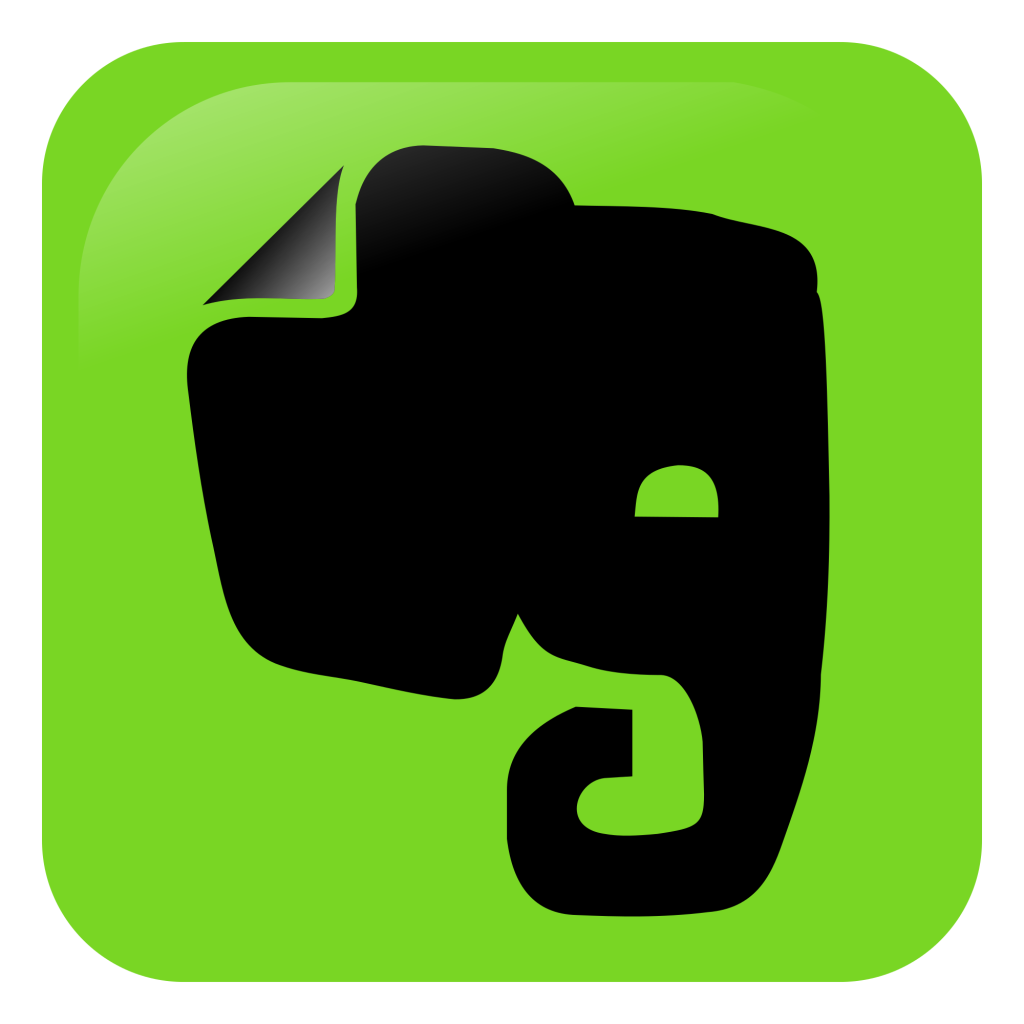 Bottom Line
Launch a logo design contest on DesignContest and we'll make sure your green logo hits the top!