*updated December 19, 2019*
While writing an article about 12 branding archetypes, I noticed one curious pattern: the random logo designs I picked on DesignContest to illustrate my points were all… blue. Then, I took a look at those logo designs I pass every day on my way to work. More than a half of them are light blue, dark blue, or combine several colors with blue in the core. As it turned out later, blue logos are more popular with clients because they stand for trust and authority.
Therefore, DesignContest has picked 30 blue logo designs created on our platform for you to enjoy. We'll explain why it is YOUR business that needs a new BLUE logo design.
1. Pipeway Energy Construction
Except for building up trust in a company, the color blue along with green and red also forms the RGB color model. As it turned out, using the RGB color model for a logo design is a great idea. Though people rarely do that mostly because they need to combine three colors on one logo, the results are always better than one could expect them to be. One of the companies that used RGB elements on a logo was Pipeway Energy. They got their sophisticated blue logo design on DesignContest, using also red and green to point out their willing to take risks and to win.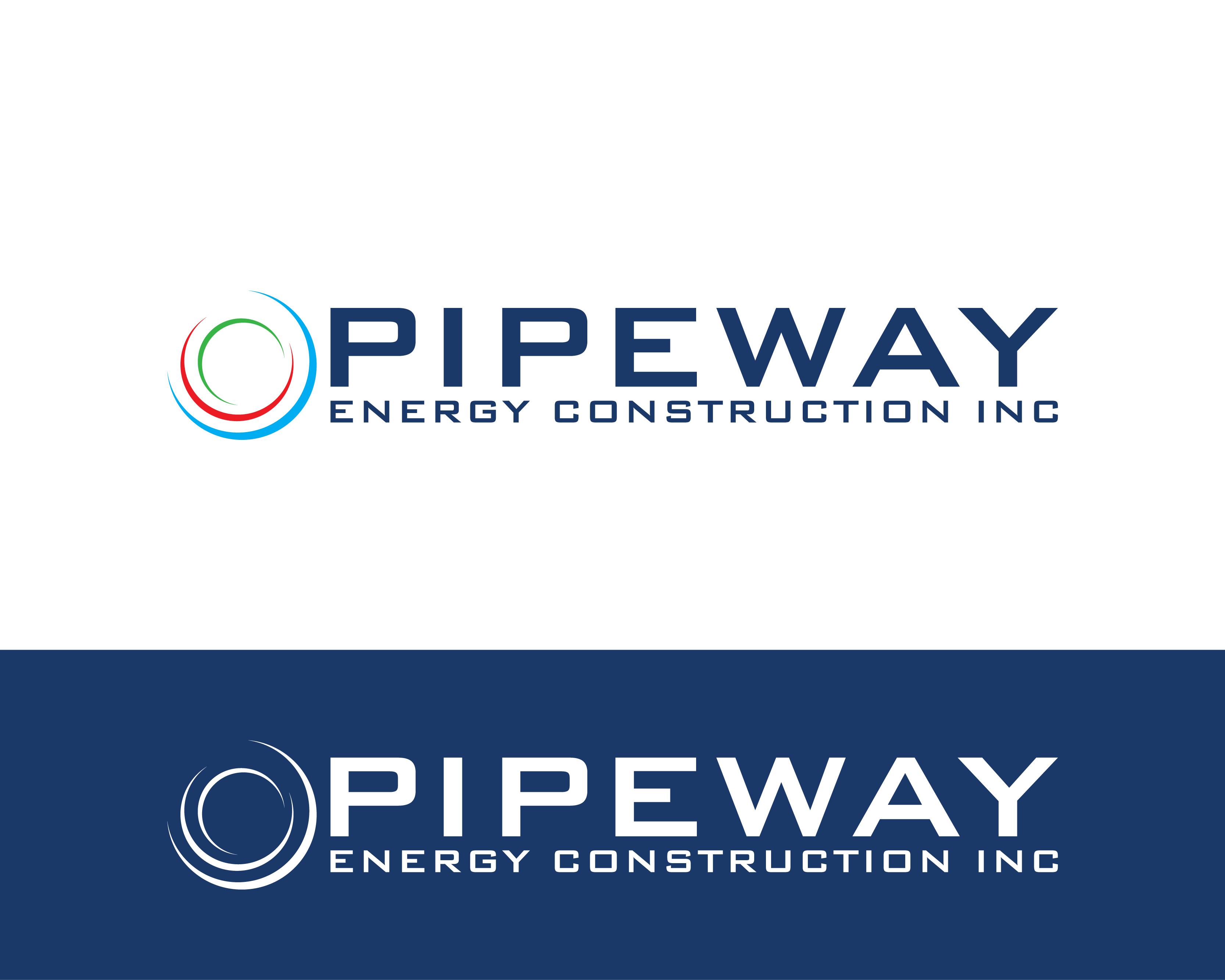 2. e-Calc

If you do decide to use the color blue on your logo design, consider also complementing it with white and green the way it was done for e-Calc on DesignContest. This color combination helps you in visualization, highlighting the company's name and helping people to memorize it faster.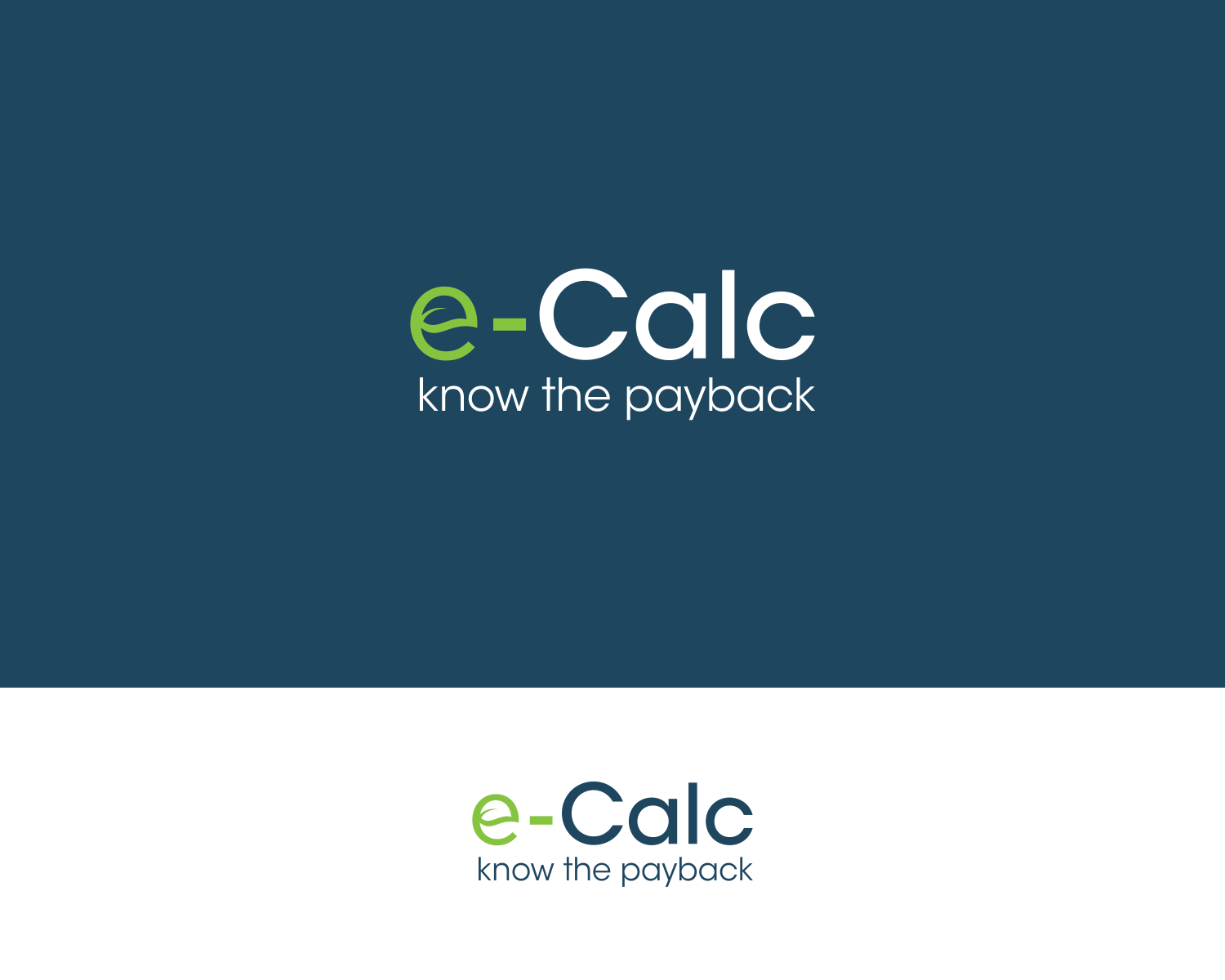 3. e-Bench
Blue logos go great with spheres and other round shapes, being atmospheric and consistent. You don't need to make your logo design round but it would be a great idea to add some smoothing shapes just within a letter. Take a look at the logo design created for e-Bench and you'll understand the feeling such logos give those who see them for the first time.
4. Authority Chiropractic
In the past, Greeks believed that blue wards off the "evil eye" and is a color of protection. Blue stood on the guard of people's health. That is the reason so many companies connected with the health issues use blue logo designs. If you also operate within the medical sphere, consider using blue for your primary corporate color the way Authority Chiropractic does.
5. Bin Bathers
Blue logos are great at promoting products and services that deal with cleanness. That is why so many cleaning services use this color to spread their brand identity. Bin Bathers make no exception. Except, in this case, the company used DesignContest services and got a stunning character along with a great logo design. It facilitates the process of advertising, doesn't it?
6. Spine Care of North Texas
Almost everyone loves blue which means that you can't go wrong using this color for a logo design. Combined with silver, such designs are never left unnoticed. Admired, fascinated with, but never unnoticed. Just the way it is with a logo design created for Spine Care Of North Texas.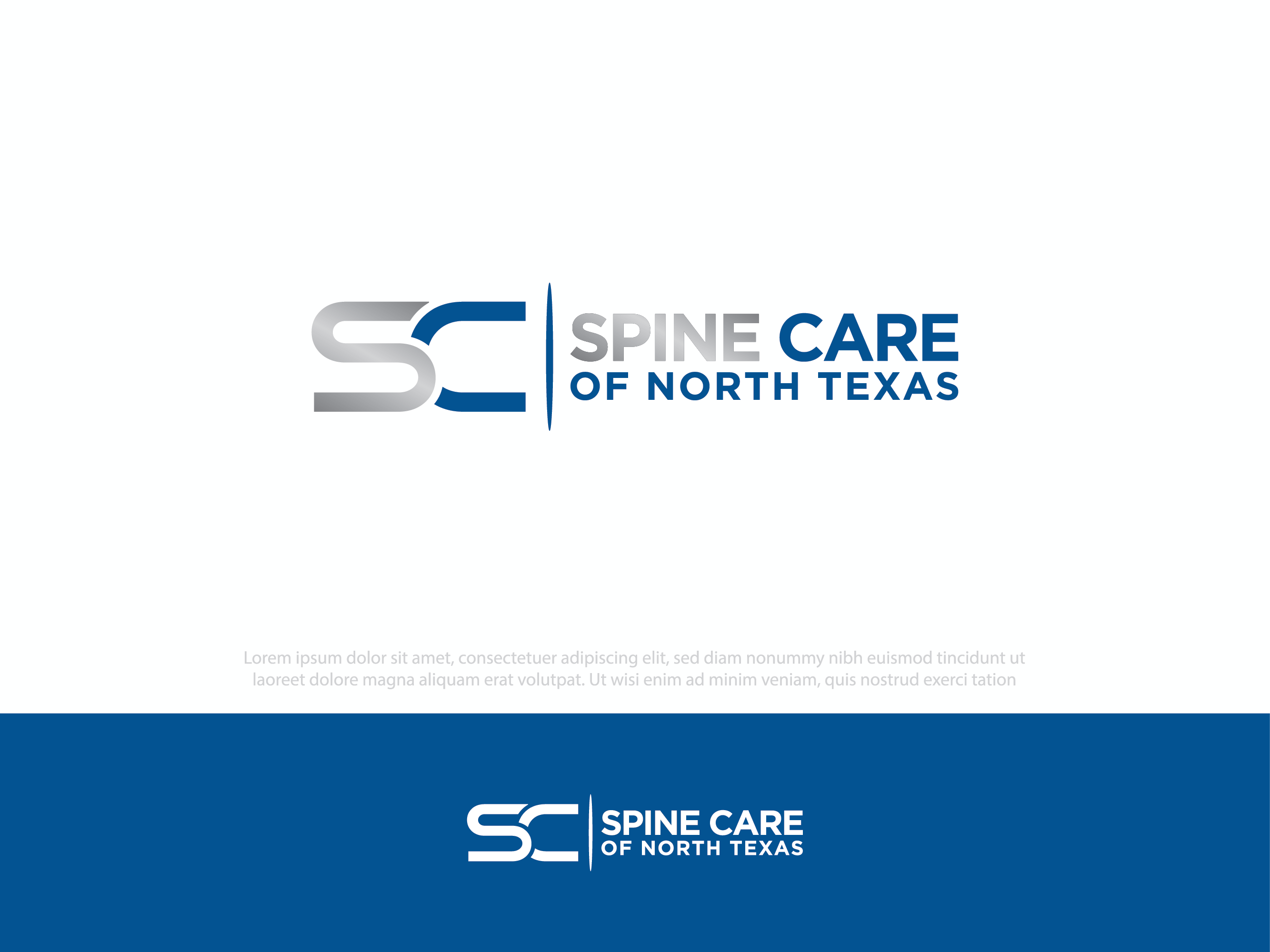 7. Bucket List Adventures Costa Rica
Dark blue logos are deep and mesmerizing, especially if you blend them with a red sparkle. This depth lures and doesn't let go, reminding you of the ocean and its incredible magic. Just the effect that the designer of the following logo was hoping for.
8. Fish Chips Sauce
Though blue logos are not very common for the food business, this risk might be fully justified. In fact, this color looks great with character designs. It means that if your food business needs a character, try to make it in blue shades the way it was done for Fish Chips Sauce on DesignContest. In combination with warm colors, blue creates a vibrant effect and is a perfect choice for the characters that need to look lively and lovely.

9.  Primal Superfoods
This is another example of the food business that uses blue for its logo design and has no regrets. The 3D effects implemented in this custom logo make it closer to life, turning it into a kind of masterpiece designers should be longing for. 3D effects can also be applied with a free logo maker if you want to do it yourself. 
10. Blue Moon Staffing
This national staffing company uses the Moon not only for its name but also for its logo design. The satellite is usually associated with blue shades that is why it is easier for people to draw parallels. As a result, such logo designs turn out to be simple and clear, carrying implicit messages.
11. Deepblue
Com
This car retail company needed a logo to reflect the speed and quality of their development. To make the logo look natural on the website, its designer settled down with blue and gray shades so that it would be both exquisite, appealing, and unobtrusive.
12. BluePoint Dynamics
A new logo design for a software development company differs from others due to its complex idea. The design reflects the dynamic and improvement this company undergoes, in no small part due to the colors chosen for its creation.
13. Blue Ox Contracting And Consulting
A threatening ox, mountains covered with snow, and unique fonts combination: this is another secret of a successful logo design. The blue color just adds some final notes to this creative example that is already perfect.
14. Blue Ridge Medical Spa
In the Hindu mythology, the god Krishna has blue skin. That is why this color is so greatly cherished in the Hindi culture and so beloved in the beauty industry. In India, blue is also told to bring luck and is associated with mornings. For Blue Ridge Medical Spa, stars have aligned when they were choosing a color for their business. Lotus, beauty, and medicine demand blue when gathered in one logo design.
15. Eco Wash Systems
It is all about water, cleanness, and clarity. If you think that blue logos cause a purifying effect, you are totally right. At least in your imagination. they do. Blue makes a perfect match with green, especially when it comes to a logo.
16. VR Base
The next design created for the virtual reality equipment company needs no further explanations: it already looks perfect. Different lines along with sharp edges and smooth surface make it worth our admiration and applause.
17. GroundWire
Blue is often associated with serenity, heaven, and charity. That is why it is a perfect choice for the Christian non-profit organization GroundWire. Blue logos are often used to advertise religious organizations because they suit the concept in the best way possible.
18. Alpha Dealer Solutions
The following business company helps dealers with advertisings. That is why it needs to look meaningful and persuasive, starting first with its logo design. Silver and blue lines assist them greatly.
19. Loving Homes
Dealing with fostering and healthcare, Loving Home has got a beautiful logo on DesignContest that is also soaked with both deep meaning and deep affection. Pink just adds the contrast that many designs need so desperately.
20. Decisive
Right in the Renaissance, the blue color was considered to be the most expensive one because of the cost of the pigment used to create the shades. Since that time, blue has been considered to be a royal color, the most valuable one. Little has changed. Thus, using blue logo designs, companies refer to their existence and uniqueness. The following c-suite advisory has got its blue logo design on DesignContest, proving this theory once again.
21. Photoswitch Biosciences
When a biotech startup needs a new logo design, you need to make sure it turns out to be meaningful. The more details it hides, the better. Not just because biotechnologies are so important for our environment but also because startups need every help you can provide them with on the early stages of their development. A cool logo is a significant part of that help.
22. 345 FC
A soccer club based on the Cayman Islands in need for a logo redesign: sounds challenging, doesn't it? However, challenging tasks are exactly what DesignContest is awesome at. Who knows, maybe in several years we will see this club winning the world's trophies?
23. Peek Marketing
Blue logos help you to create a successful marketing campaign because clients like them a lot. This is the rule that Peek Marketing knows by heart.

24. HorizonX
You don't need to oversaturate your logo designs with lots of blue to make your point. For instance, take a look at the technology service company called Horizon X. Just one colorful element can be enough to help your marketing campaign.
25. Modern Image Construction
Blue is the color most preferred by men. That is why using blue logos for the products and services targeted at the male audience are much more profitable in their attempt to support the brand concept. If your business deals with such products or services, choosing a blue logo design will never turn into a failure.
26. Coal Coast
Pools
Light blue is frequently connected with confidence and serenity in our minds. That is why people tend to trust the company that chooses such shade as its corporate color. What is more, if your business is even remotely connected with the notion of water, you need no deep thinking on which color to choose to represent your identity. Coal Coast Pools could be one of many successful examples. This is a swimming pool construction business that uses a light blue logo design element as a hint for people who face their company for the first time.
27. Unique Motor Vehicles
Another auto sales company also decided to enjoy all the perks of a blue logo design created on DesignContest. You can rarely see such an eloquent logo, can't you?
28. Talaus
Remember one more rule: blue can be great when promoting hi-tech solutions. That is why using this color for the company that deals with cyber security means almost winning a jackpot. Agree?
29. Healing Waters
The color blue is thought to be favorable for mind and body. It reflects human metabolism, calms and soothes. No wonder that so many medical establishments, chiropractics, doctors etc. use blue for their business development. Blue logos aren't hard to come across in medicine and still they never bore people in this sphere. That is why the logo design created for Healing Waters Chiropractic falls into the pattern naturally. Consisting of an exquisite text and unobtrusive visual elements, this logo design can surely claim to be included in a top world medical logo designs.
30. DesignContest
Last but definitely not least. Being one of the largest logo design platforms on the Internet, DesignContest can boast about having a gorgeous blue logo design with a deep meaning. Our logo combines two letters the first letters of our company's name, DC, with the heart that stands for our love and devotion to our clients and to magnificent design solutions.

Bonus: 10 Famous Blue Logos
Take a look at the most prominent blue logos to make sure once again that this is the color  your company needs: