Design Case: A Stunning Logo Design Contest
Posted on July 25, 2017
Category: Corporate Identity, Inspiration Box, Inspiration Gallery
One logo can change your reality. It can mesmerize, hypnotize, and make you forget about all your troubles and worries. Such logos are great and hard to create for sure. However, HunTrout is one of the companies that now can boast about having one of the most inventive logos you have ever seen. The logo was created on DesignContest and our platform is very proud of it. Such logo designs make us believe that beauty and creativity are capable of saving the world.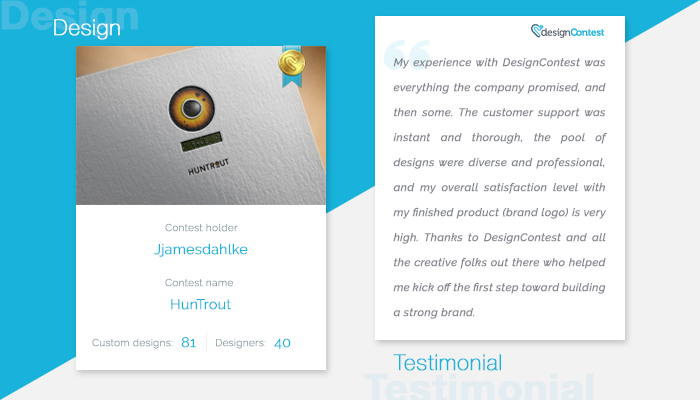 Great companies deserve to have great logos. As you see, HunTrout is one of such great companies, indeed.
Are you a Designer?
Join Us
community counts
~200k designers

Related Articles
Chatting with designers, Corporate Identity, DC Talks, Designer Of The Month
Do you want a professional custom logo design that will be able to highlight...
Corporate Identity, Design Tips
There are so many coffeeshops and coffee companies that you probably mistake one for...