DesignContestMen: Those Behind DesignContest
Posted on April 14, 2017
Category: Infographics
DesignContestMen are our own Marvel Team. We want you to get acquainted with people who make DesignContest work successfully for you! Stay with our Marvel Team and become a superhero in the world of web design!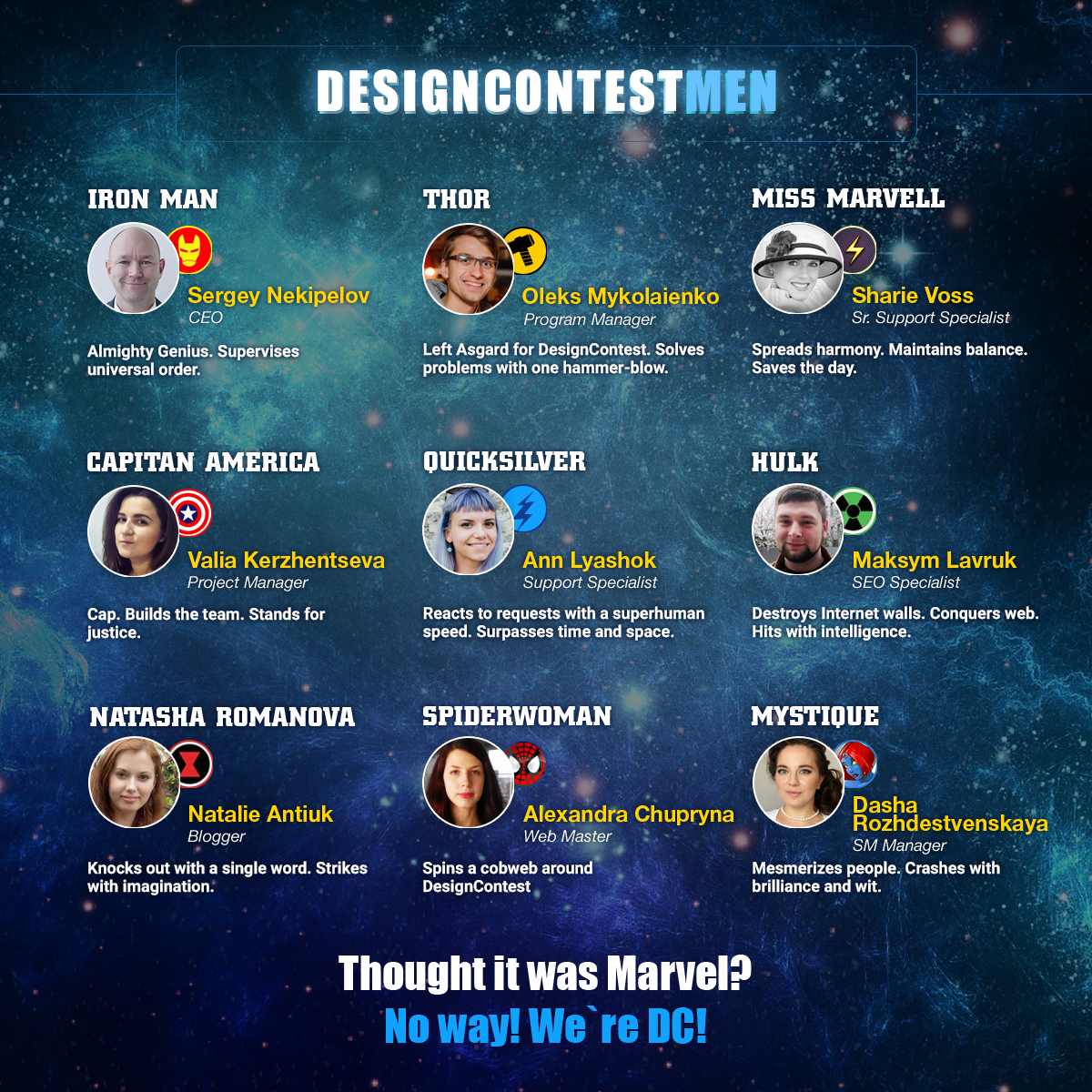 Are you a Designer?
Join Us
community counts
~200k designers

Related Articles
Business, General, Infographics, Web Design
Nowadays social media marketing has a lot of benefits for business. Using social networks...
Design Tips, General, Infographics
Two days ago we used to have a great interview with one of our...