Free consultations 24/7

and support

Call ico

+1 888-906-1888

Phone support:

Open

Ready for your call :)

Our business hours:

Mon — Fri, 8am — 2am (EST)

US & EU support teams

Phone support:

Closed

We are back in: 2h 34 min

Our business hours:

Mon — Fri, 8am — 2am (EST)

US & EU support teams
Sports Teams Logo Tutorials
Posted on June 20, 2011
Category: General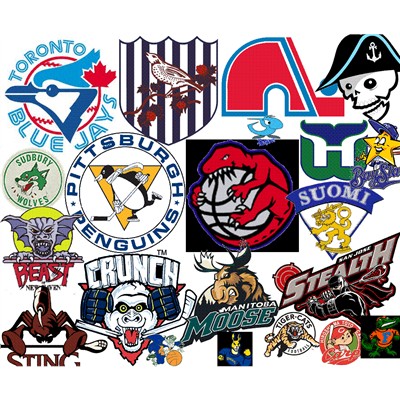 Sports teams often need catchy logos for their jerseys, hats, equipment and more. These often incoporate the team's mascot or other familiar features to help make them recognizable to fans. Being able to create logos for sports teams, be it for children's club teams, high school or even college and pro level sports can be a very lucrative market. Kick around some ideas and give these top sports team logo tutorials a shot today!
ComputerArts is one of the best graphic design websites around and this tutorial is another great example of this website's excellence. It's a British website. The author, Alan Wardle, also talks about his experience with designing sports team logos for different athletics groups and offers valuable advice for potential designers. The actual design tutorial is available as a download as a .pdf (6 pages) with the support files also available for download. The logo in this tutorial is for a dragon design, it's a tad more artistic than the usual mascot style logo and certainly is one worth reviewing. Furthermore, the info on the overall process of creating a sports team logo by the author is really valuable and should  prove useful to sports graphic designers!
High School Sports Logo Tutorial
Unlike many of the other tutorials listed in this article, you will need CorelDRAW and Core!PhotoPaint for this sports logo tutorial. Also, this tutorial is a video tutorial and it's fairly lengthy, at 28 minutes long. That being said, don't overlook this one! It's an excellent way to watch a start to finish sports logo design being done, for a football team (mustangs, some high school I suppose). The narrator of the video is very thorough and detailed, making the video quite easy to follow. Even better, the finished product is very impressive and a great testament to the power of the Corel products. Spend some time watching this video, it's really quite a good resource!
Golf Ball Logo Tutorial
This Photoshop Tutorial isn't quite as impressive as some of the other logo tutorials featured in this article. However, the techniques involved are really important for budding artists to master and it is a great place for beginning logo artists to learn from. There is some neat 3d style effects done in this image and some good gradient tips that should prove useful. The whole tutorial is quite well-written and the accompanying images should make it relatively easy for even new users to follow alo

Are you a Designer?
Join Us
community counts
~200k designers

Related Articles
We aren't afraid to admit it: Graphic designers can be somewhat reclusive professionals. Being...
As a graphic designer, you probably have a couple good ideas about logo design....