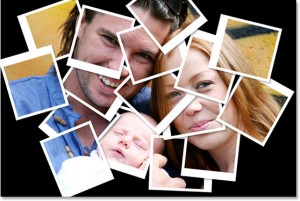 Photoshop is a key technique in the graphic design arts, and mastering the skill takes knowledge and practice. Whether you are a beginner or an intermediate Photoshop user, these helpful online tutorials will provide you with inspiration that intend to reap you rewards for your effort.
Probably the most popular and most organized Photoshop tutorial website out there in the cyber world, Psd Tuts+ has a plethora of tips, hints, tricks, ideas, suggestions, and step by step instructions. Â Constantly updated with fresh ideas and tutorials from various graphic designers, this site is definitely the go to site for novice and professional designers alike. This well layout, eye catching site offers everything from text design, photo and image manipulation, various Photoshop programs usage, and so much more. Â Everything is ordered simply and obviously and helpful subject tabs are sectioned on the top of the main page for easy searching and finding.
Although not as orderly as Psd Tuts+, this site still offers plenty of helpful tips and key techniques to improving your Photoshop skills. Primarily focusing on different Photoshop imaging effects, you can learn everything from film effects to photo layering and paneling to movie poster effects.  There are also Photoshop fixing tutorials, perfect for first time goof ups and trial and error runs. One neat feature they offer is that you can download their Photoshop tutorials and save as a PDF file and have it stored for your personal reference.
Simple and easy to look through, this Photoshop tutorial site offers Photoshop tips and walkthroughs, and even features giveaways that are Photoshop or graphic design related. Upper main page tabs also specify additional freebies and easy search functions. This is a good site fro those who simply want to browse for Photoshop techniques and effects that they may have seen or not dabbled with before.
This is probably the most simplest of all Photoshop tutorial sites mentioned. Basically, numerous tutorials are listed and you just scroll through each page to find one that sticks out to you that would either better your skill or help you learn a new one. Although simple as Photoshop Star, its con is that it does not offer a sample image of what the project or effect looks like. The title of the post simply states what the technique is or what the result will turn out to be. Nonetheless, it is still a useful site to add more to your Photoshop knowledge.