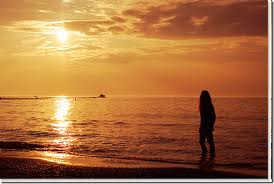 Looking for Photoshop tutorials that will help transform your landscape images into even more beautiful scenery? Or are you trying to find creative ways to make you photo become a fantastical or futuristic backdrop for your graphic design or social network site? Here are some of the most popular sites that can teach you how to do just that.
This website offers the vastest queue of information on different Photoshop landscape techniques. It has tutorials on everything from day and night juxtaposition, gothic scenery transformation, seasonal transitions, weather accents, fantasy land, effect illusions, and a lot of others. With an easy on the eyes page layout, large display photos will lead you to detailed and user friendly tutorial links with a simple click of the mouse.
Although more centered on a specific type of landscape setting, this is a helpful one because it can automatically transform an ordinary nature-like scene into a dream, far off away land look. This simple, yet detailed tutorial not only provides in depth instructions, but also provides step by step images until  the final result is achieved.
Similar to the Dreamy Landscape Tutorial, this is more based on a specific type of setting. This is best for those who associate themselves as "visual learners" as the tutorial is via video. What is nice about this is that you can pause the video at any time if you need to catch up or want to check on your work and make sure that it matches the instructions.  This works great for beginners too as each step is laid put visually in front of you.
This tutorial focuses on using graphic images instead of actual photographs to create a futuristic, space odyssey landscape effect. This simple tutorial provides clear-cut directions and clean instruction imagery to help you achieve this look.
This tutorial is in the same format as the Dream Landscape tutorial, but much lengthier in instruction. This tutorial is based on using 2 separate images and merging them into one to create peaceful landscape imagery. If you thought the Dreamy Landscape tutorial was detailed, get a load of this. With four pages chock full of step by step instructions and descriptions and blown up images of the continuing results and stages of each photo manipulation, this tutorial serves well to both amateur and advanced Photoshop users alike.