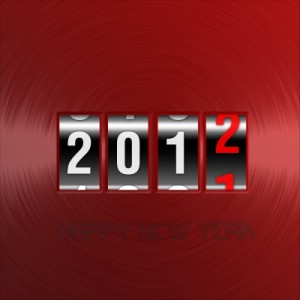 In a previous post we mentioned a few of the design and web styles we're expecting to see a lot of in the coming year. If you're a web designer on the forefront of the Internet, looking to stake a claim on all that's hip and modern, then we felt our last post just simply didn't cover enough bases. That being said, we thought we might offer up yet another look at some of the superbly present and ever-growing trends we expect to blossom in 2012. If you're creating a new project for a client that demands a current feel, there's really no better place to look than our list starting below. So without further ado, the web design elements we're sure you'll se plenty of in 2012 are:
Infographics: Gone are the days of the infographic being nothing more than a novelty, or a piece designed for humor. We're seeing more and more companies use these seriously to explain in great detail either a product, a service, or even a competitive edge over a peer. You can really do a lot with these perfect blends of graphics, illustration and information, but be sure to not overdo it in any design. They're quite heavy on the eyes, and too much of a good thing is exactly that—too much.
One-Page Spreads: With the advent of quality Flash and HTML5, we're seeing less and less of an interest in multi-page or wide spread layouts. Instead, we're seeing an almost universal push to simplify web design with a single page per content section. The age old wisdom was that scrolling is bad, but with so many sliders and search bars now in place, scrolling through an endless sheet isn't really a problem anymore. All in all, to be ultra modern, you're going to need to fit everything in your site on one, super streamlined page.
Trimming the Fat: On a similar note, we've been seeing nothing but minimalism for at least a few years now. The trend only grows and grows, leading us to believe that a site with a minimal of opulent content is the only clear-cut way to draw the modern reader. Where you can, go sparingly, saving some of the details for a more simplified approach.