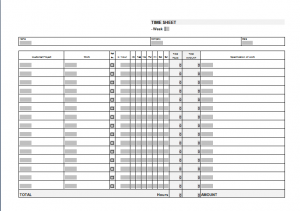 When we stop to think about it, we have a feeling most designers out there hit Google before each and every project, to look for the standard rates they should be using during a project. We understand this all too well, and if you're new to the industry, you may find yourself without even a roadmap on how to charge your clients. If that sounds familiar, don't despair! We've got a guide ready below to illustrate a few of the most basic payment schedules and plans designers use for their projects.
The Dreaded Hourly Rate: It's almost always a good idea to charge your client by the hour. Make sure to give the client an accurate estimate of how long it will take you to do a project and also ensure that you won't be left with not enough dough in the oven to last through your overtime. Standard hourly rates range from $25 to as much as $400, at the really big firms. However, most fall somewhere around the $35 mark for freelancers. It's a good starting pay rate, and as your clientelle grows, you may find you can bump up your rate without any loss in revenue.
By Project: In the past, we've created advertisements for clients on a one-off basis. For these, we typically just charge a lump sum based around the hours we'd planned to spend working on them. This is a fantastic way to charge clients for simple or single-item design projects if you're unsure about other methods. Just take a quick minute to guess how many hours it will take to complete, then multiply the time spent by your hourly rate. There's your lump sum, ready to roll!
By the Week: On very rare occasions, we've also charged clients by the week. This was usually done when a full-scale rebranding was taking place, and the client wanted to invest so much per-week into the effort. As such, we typically worked only as many hours a week as our hourly rate could cover with the weekly stipend. This is a good idea for very large projects, or ones with extensive scopes leading into several months down the road.