10 Effective Ways To Drive Your Designer Mad
Posted on July 28, 2017
Category: Client's psychology, Infographics
Want to know how to drive your designer mad? DesignContest offers you a step-by-step guide in one infographic. Taking these 10 steps, you can be sure that you'll even make your designer cry.
WARNING: these 10 steps are extremely dangerous. Don't take them lest you want your designs to fail.
Share it with your friends and let everyone know what not to do!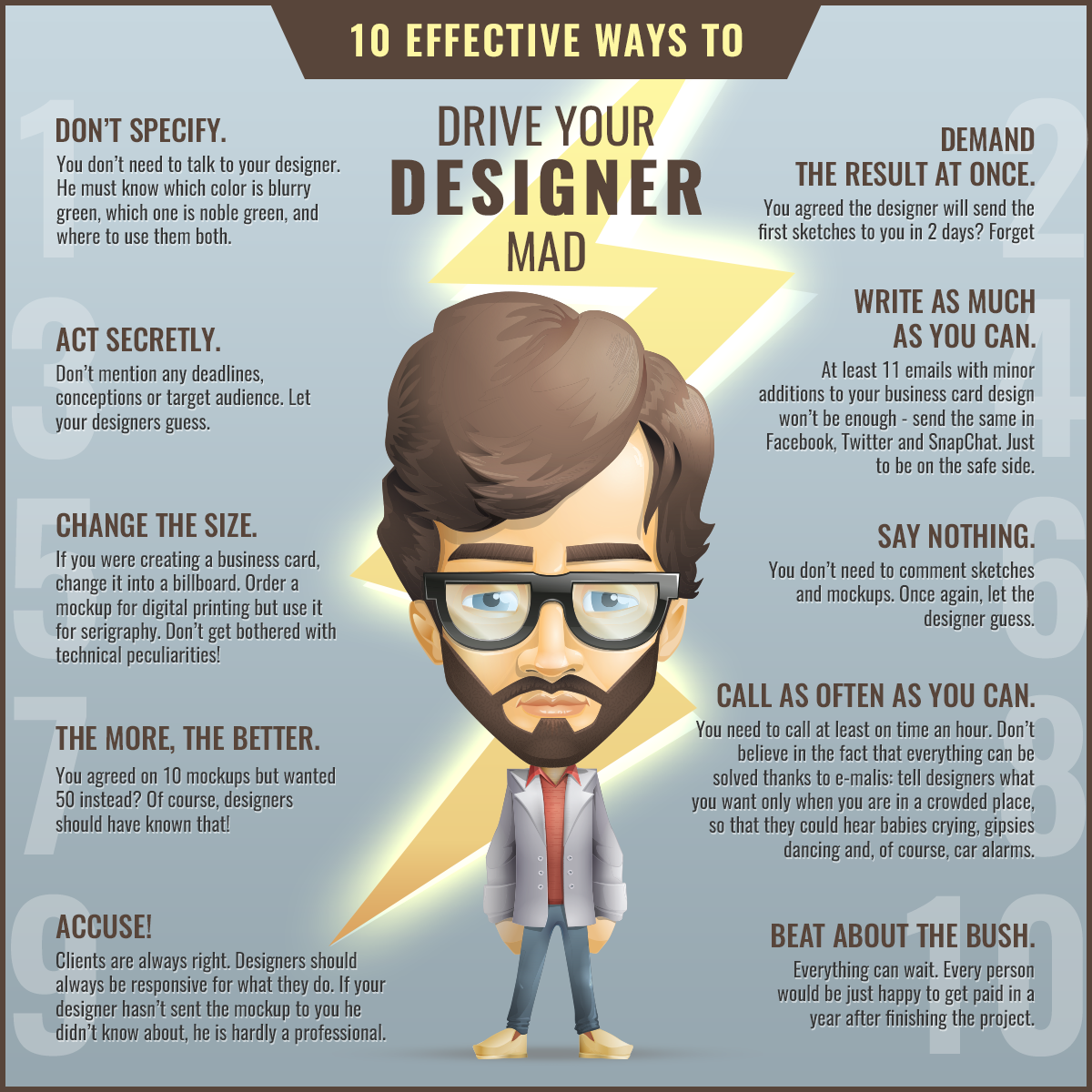 Are you a Designer?
Join Us
community counts
~200k designers

Related Articles
Client's psychology, Infographics
Here are 10 effective ways to drive your client mad. Try not to follow...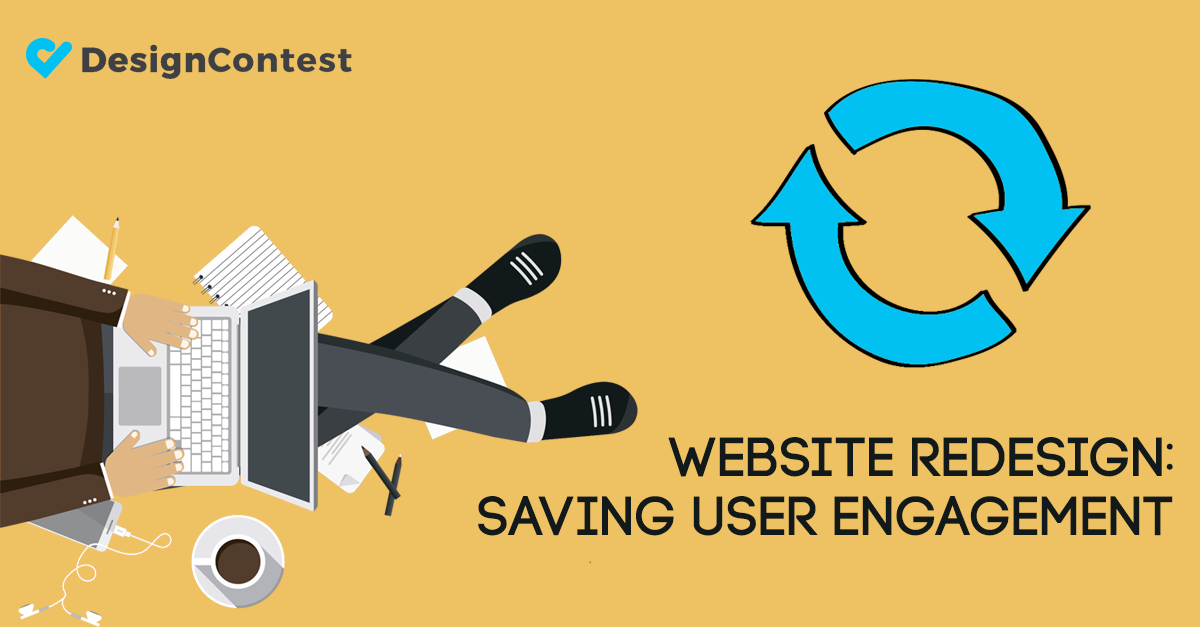 Application Design, Client's psychology, Marketing, Web Design
I have a friend, Alex. He is a successful businessman who owns a couple...