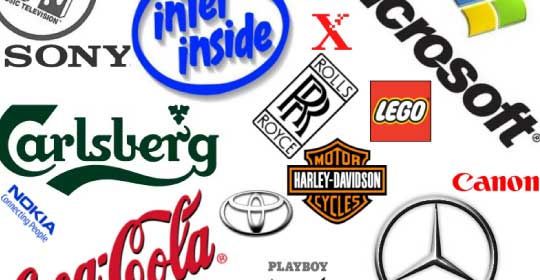 A logo is one of the most important tools an entrepreneur can use to represent their brand. In addition to visually symbolizing your company or business, having a well-designed logo that is used properly can create brand awareness, express your brand's mission, and enhance customer loyalty.
Below are 5 helpful tips for designing the right logo for your business and using it effectively.
Research Your Competitors. Take a look at your competitors' logos.  Which ones are the most successful, the most recognizable? Which ones convey most accurately what type of business they represent? Researching what your competitors are doing – and what they're doing well – can provide some helpful insight into how to create your own successful brand identity. Plus, being aware of what your competitors are doing can help you to create something unique that sets you apart from the competition.
Make it Simple, but Memorable. The most effective logos are easily recognizable and easily remembered by your customers. In today's fast-paced, visually exciting society, your logo needs to quickly and accurately give your customers insight into what your business represents but it also needs to captivate them. Your business name should be easy to read, your colors should make sense, and any icons or imagery used should be relevant – but don't be afraid to get creative!
Make Sure Your Design is Flexible. Your logo design should be flexible enough to be legible in a variety of mediums and sizes. You may use your logo in a large size on signage or t-shirts, or on a smaller scale, like business cards or on the web. Your logo should be just as easy to read on a 40' billboard as it is in a newspaper ad. It should be easily adaptable to black and white or grayscale as well as a full color or 2-color versions. You'll want to use your logo anywhere your business is featured, so make certain it is easily adaptable to any medium you might choose.
Remember Your Audience. Who is your target? What types of customers are you trying to attract? If your business caters to business types, make your logo professional and trustworthy in appearance. Are you targeting moms or kids? Make it bright, colorful and fun. Using the right colors and typefaces in your logo are important for attracting the right audience. Use softer colors and curvy type to attract women, use blues and grays with a conservative typeface to attract a professional audience, and use primary colors and funky fonts to reach a younger crowd.
Be Original. When having your logo created, make sure to only use custom designed graphics. Your logo should be 100% unique and original. If you use clipart or a logo that is too similar to another design, you not only run the risk of losing the right to use the design, but you'll confuse your customers when they see the same logo elsewhere. Having your logo custom designed by a qualified and talented graphic designer that understands copyright laws and best practices in logo design will ensure an original logo that best represents your business.
No matter what your budget or the size of your business, using the above tips will help in creating and using a logo that best represents your company, most effectively attracts the right customers, efficiently conveys your brand's message, and continues to drive brand awareness.
Use DesignContest to easily find a qualified, talented designer for your new logo. Designers at DesignContest.com are all pre-qualified for skill and design knowledge and are guaranteed to provide an original, custom logo design that you'll love at a price you can afford.