Why is it useful to work with affiliate program? Is there something new you can find in DesignContest  affiliate program? DC team would like to share with you our useful information about profitability of affiliate programs and also offer you our updated and comfortable affiliate program with a lot of new improvements.
9 Reasons why you should use Affiliate Programs.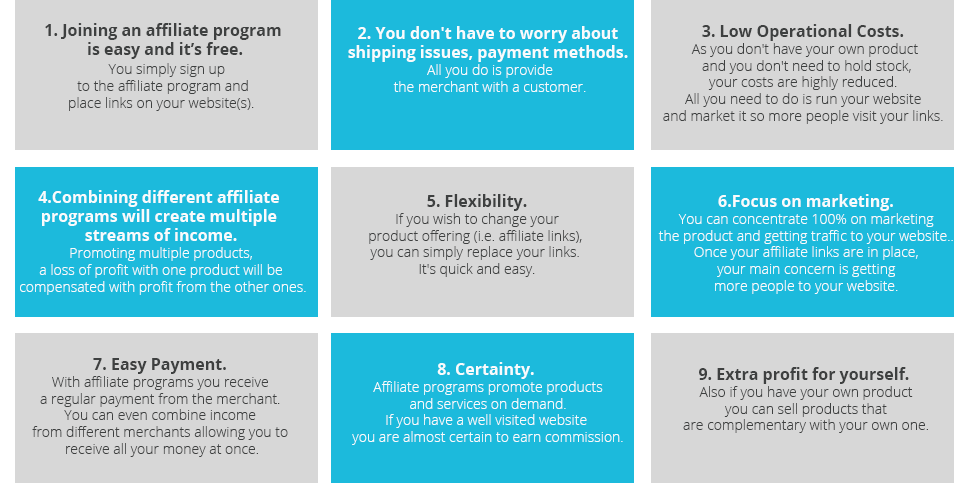 Profitable DesignContest affiliate program 
With the start of 2015, we are happy to announce our new affiliate program. Our partners will now enjoy new feature-rich, professional affiliate system that enables even more revenue generating opportunities for their online properties.
 

 
Benefits we offer to our partners:
– increased  payout amount for each client – 50$;
– the more clients you bring, the more you earn;
– 90-Days cookie term;
– consultations and support. Our managers will gladly reply all your questions;
– partners can choose a banner from brand new collection;
– opportunity to use trackable direct link on your web property. We will track all traffic from your web portal, not just those who click    through an old-school coded affiliate link;
– and many more interesting and useful features that help you generate more revenue with less effort…
                                       
            Get 100% access to all affiliate marketing benefits by joining our community.