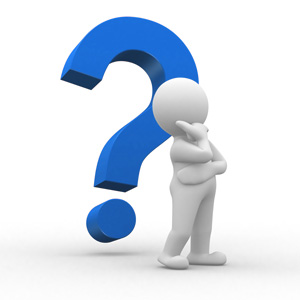 Within the world of graphic design, there seems to be this vague idea of the design process itself as some sort of mystical art known only by a few jungle men with big hair and many unusual piercings. However, the truth couldn't be more the opposite! Creating a stellar and potentially award-winning design does not take voodoo and black magic: All it takes is a thorough understanding of visual communication and the design process. So in case you've been struggling with the initial steps of creating your design and are looking for a little guidance, we've compiled below the For Dummies . . . guide to the project creation process. This is only a rough guide, but if your rough designs are giving you pains, it will start you in the right direction.
The first thing you should do with any new projects is question everything about the client, their company, and their goals. We don't want you to get up in their face about it, but you should ask as many identity-related questions as possible. For instance, what exactly does the client do for a living? If they sell a product, what product do they sell, and why do they sell it? How do their services compare to their competitors? What's their existing logo or name, and what do they hope to achieve by having you implement a redesign?
Asking questions like this will eventually lead to solidifying your idea about the project and the client. When done correctly, asking questions should lead to a thorough understanding of what the client wants, who the client is, and how you can achieve a solution for their design problems. It is at this stage that you should begin toying with simple concepts for the design. This doesn't mean sketching, and we'll shoot you if you reach for a pen. Just think about where you'd like the project to go, relating each idea to the design problem the client is facing now. Is it a solution? If so, then move on: Otherwise, get back to the mental drawing board!
When all of this is done, then you're free to grab a pencil and start sketching. Create several roughs, then finer proofs, and then ultimately at least three grade-A mockups. Show these to the client, and don't be afraid to add changes. It is their project after all, not yours.