From now on our Contest Holders and Designers can manage their email notifications and choose email frequency. Shoud it be sent immediately? Or do you prefer to get a report for a certain period of time?
Set the most suitable time options and enjoy.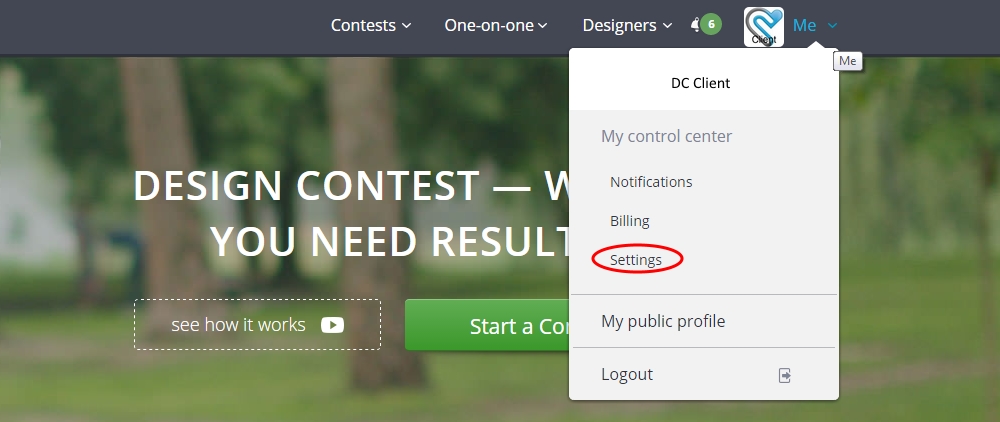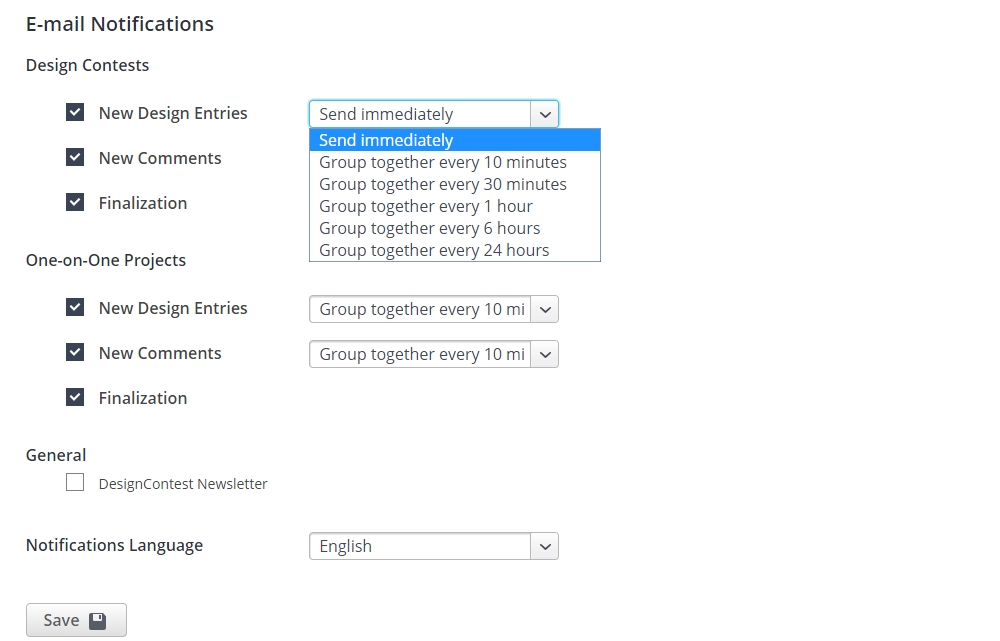 These options are applicable to all kinds of actions with the contest:
– uploading new entries;
– posting comments or replies;
– giving rating points;
– upgrading the contest;
– picking the winner.
Contest Holder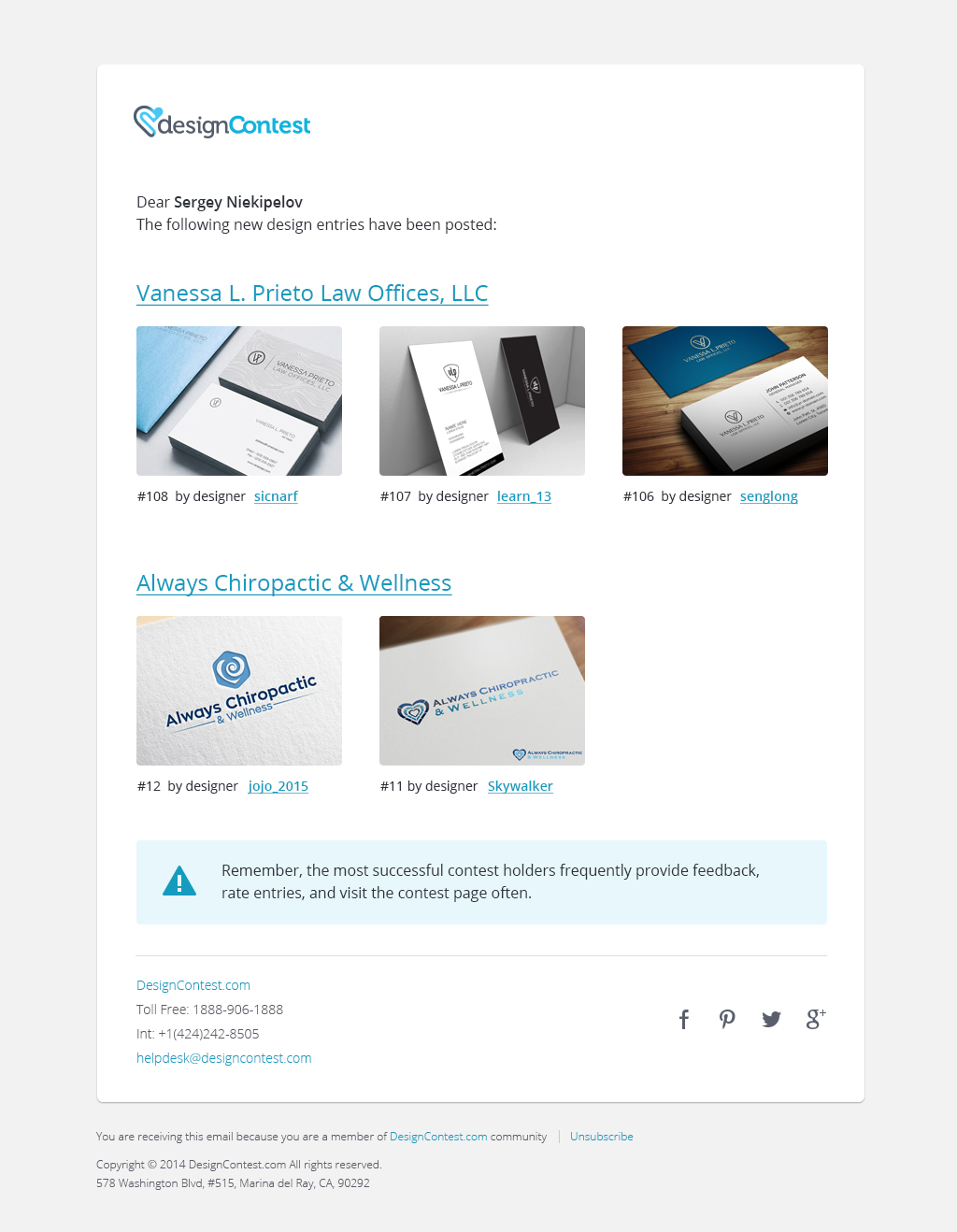 Designer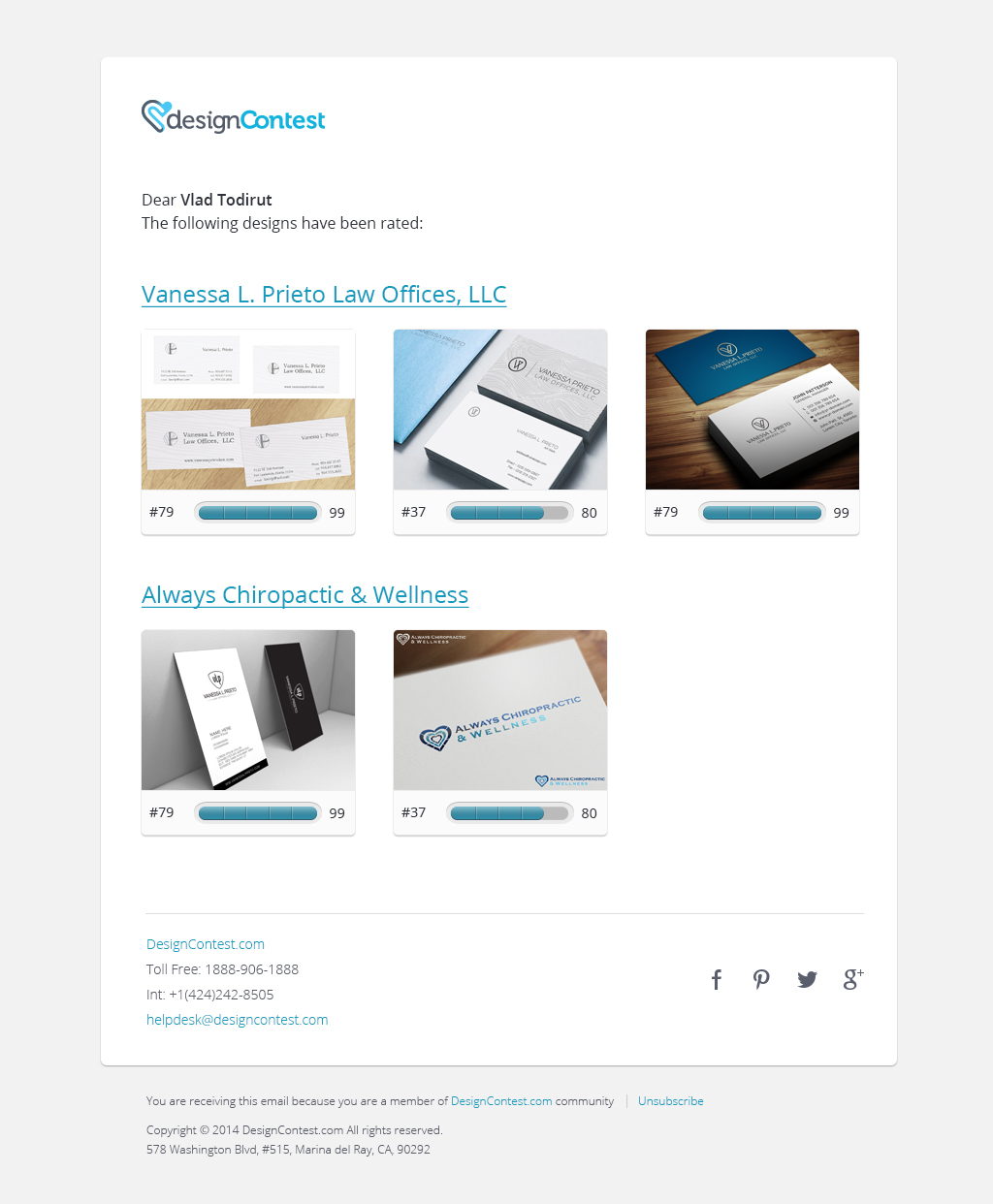 We hope you like it! 🙂