When twitter first came out, most people just didn't get it and now, there are still a fair few still scratching their heads. Although it's one of the top social networking sites, this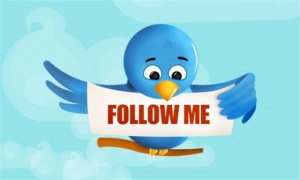 microblogging tool has caused a lot of confusion. Yet, if you know how to use it, you could be using it to enhance all your marketing needs for your business online (more on that in Using twitter – part two). So today, DC has outlined the basics :
Punchy writing – you've only got 140 characters, the equivalent of about two sentences (if that)! So keep things in note form with the bare bones of info needed.
Shorten your Link – Don't fill it with a long URL to direct people to your website. Use a website like bitly.com to get a shortened url.
Use @ – if you want to make a comment to your followers (or any other tweeter), just put the @ sign before it. Such as, @designcontests We love you.
#thehashkey – this can be used in several ways. You can use it to categorize your posts; start or follow existing trends; find likeminded people; or you can use it to comment as part of a community. If you are part of the community, other people interested in comments with that hash tag will have a feed of them, using that hash tag.
Retweets – share the love and spread the knowledge. If you like someone else's tweet and you think it will come in handy to your followers, let them know about it. You will be seen as a good source for knowledge in that specific area.
Searches – this is where other peoples key words and hash tags come in handy. If you want to research something or find people involved with a certain topic, you can do a search and save it if you want to keep an eye.
Don't spam – if you put out too many tweets, then I can guarantee people will stop following you because their feed will only be filled with your posts.
Share Pictures – as we all know, a picture tells a thousand words, and as you have such a limited character allowance in your posts, the best thing you can do is post pictures too! After all, that's what twitter is all about – saying and showing things without letting too many words get in the way.
Tweetdeck – recently bought by twitter, this application allows you to create columns of feeds that you are interested in (watch multiple feeds of your favourite topics) and makes twitter much more manageable.
Lists – This is a way to categorize your followers. You can also follow other people's lists. For instance, someone else may have compiled a great list of designers or design blogs that will be a welcomed add to your feed.
These basic functions used when tweeting will get you started and as you build on your tweets, you will see your followers increase. Make sure you add you website to your profile and make your logo prominent – after all, social networking is a fantastic way to penetrate your brand into the market, online and it's also a lot of fun!