Meet oxydes, our March designer of the month who creates incredible websites 🙂

You create incredible websites. How long have you been working as a web designer?
I have started paying attention to the web-design more than 15 years ago, while working as a head of marketing department in the IT Company. At first it was more like a hobby. But then I realized that I wanted to do just web-design.
 
Web design is time-consuming. How do you manage to compete, create and understand client's tastes in rather short period of time the contest is open?
I join only those projects which are interesting and inspiring for me. This is the main advantage of the contests. You can do what you like.
If I have an interesting (in my opinion) idea after reading the task I just sit down and draw. This process is so addictive for me that as a rule I don't stop until the layout is ready. I just can't sleep until my idea is not embodied (smiling)
 
.
Why website design? What makes you feel that creating websites is the best for you?
The short answer is  "I like smart design". Website is not just a pretty picture. You need to think about a lot of details: how to attract attention, how to make the site user-friendly, how to draw the visitor's attention to a particular product or service. Also a good web-designer should know the basic principles of layout and programming, because he should draw with understanding how it will work.
 
What about other design categories?
Yes, sometimes I work in other areas: business cards, advertising, flyers … But most of all I like web design, so I choose contests in this direction. Contests  are for the soul mostly (smiling).
 
What was your childhood? Did you like to draw? Or maybe you had some creative hobby?
All my life I adore drawing, making crafts and creating something new and unusual. I still do that from time to time. Just for my own pleasure. Not long ago I have made a key trinket, that was a birthday present for my husband.
_______________________________Â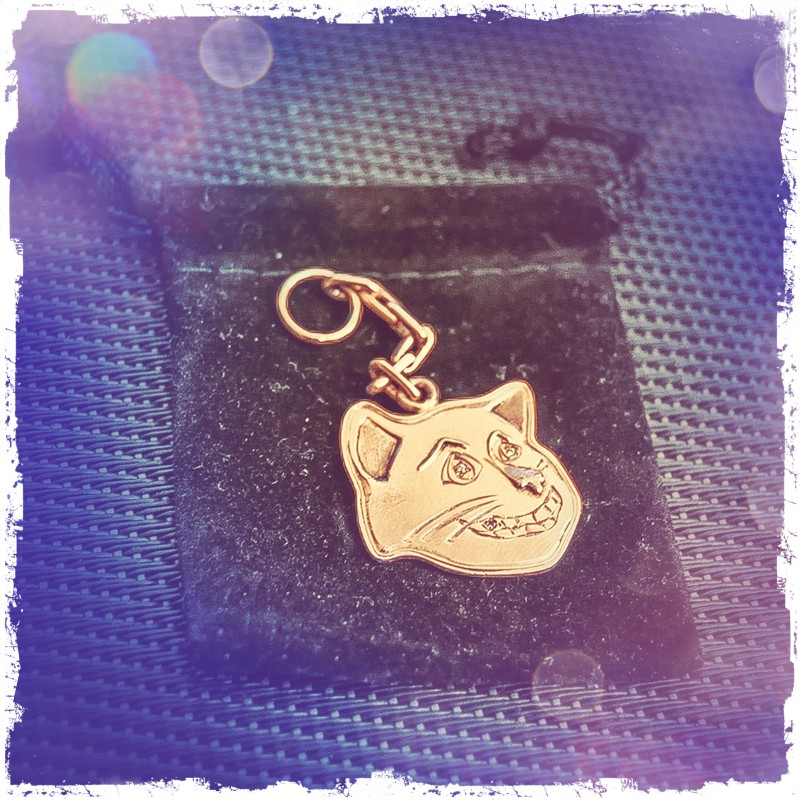 .
Do you discuss your job and designs with your relatives or friends? 
Yes, sometimes.
 
What do they usually say? Some critics or advices?
Both. I discuss a project because I want to see it through the eyes of not professional. I mean how the ordinary website user sees my project. I'm curious to know if they feel comfortable and clear about my design.
Sometimes I discuss my designs with friends who are designers too. We also share the news, something interesting and unusual concerning design with each other. It helps to develop your professional skills.
 
How do you think clients who are looking for website design are more demanding and rigorous?
I don't think so. I guess it depends on the character but not on the design category.
 
Where do you usually find inspiration?
Everywhere! In music, pictures, movies, even while walking.
 
Can you advise some useful sources for website designers? Maybe books, websites…
Sometimes it is useful to look at designs of other professional designers, for example on behance.net or dribbble.com. And of course, it is necessary to keep an eye on novelties, not only in design but also in the field of programming, because it affects the website design greatly.
.
Were there some projects you quit because of feeling unhappy working on them?
Yes, but very rarely. I prefer to work till the complete end.
 
How do you usually deal with hard clients? Were there some funny stories concerning this question?
Hard customers demand patience like children (laughing). You should have a lot of patience. There is a special key to each customer. And you have to find it.
During the years of my experience there were a lot of funny incidents. For example, one client asked to make the font size of the site bigger…  and bigger…  and bigger. He couldn't see the text. And then it turned out that he was looking website layout (picture) not as 100% size. He just didn't know that clicking the magnifying glass icon will enlarge the picture. I had to teach him the basics of computer literacy.
 
What about your experience on DesignContest website? Do you remember your first contest?
Yes, I remember it very well. I got here by accident. I used to have a free day and was reading the news. Then I saw DesignContest advertisement, visited the site and saw the fashion landing page design contest. Most of the works in this project were a bit boring (in my opinion) and I thought "I can do that in a better way!". So I sat down to draw (smiling). I won that contest and decided that I would take part in other contests in my free time.
 
What would be you advise to DC newbies?
The main thing is not to worry if you didn't win the contest! It does not mean that your layout is bad. Each person has his/her own tastes and it is impossible to please everyone.
Also I want to advise to read the task carefully and ask additional questions. The client does not always know how to explain what he needs and you must be able to ask him the right questions.