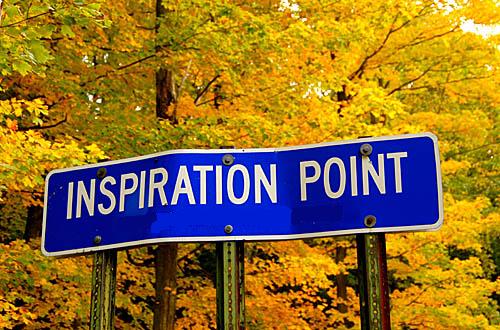 Needing inspiration? We all do from time to time! Don't let the gloomy spring rains prevent you from finding inspiration for new photography ideas! Instead, check out these three great sources for free, easy-to-understand tutorials, fresh photography concepts, and reviews of the latest advancements in digital photography technology. You'll be sure to find ways to get your photographic creativity blooming long before the month of May ends—and all for free!
1) Photo JoJo
The great folks at PhotoJoJo are certainly causing a [positive] ruckus on the graphic design scene with appearances in mainstream publications such as Wired, The New York Times, The Washington Post and MacWorld, and from one look at their delightful little bi-weekly newsletter, it's pretty easy to understand why. PhotoJoJo prides itself in presenting its ever-growing fan base with fresh, innovative ideas for fun do-it-yourself photography projects; their newsletter also covers reviews of the latest camera gizmos and gadgets (such as an 8X telephoto lens for your beloved iPhone), and introduces phenomenally inspirational artists (like Pete Eckert, a blind photographer). Offering both an RSS feed and email options, PhotoJoJo is free and easy to join, and with a "No spam, not ever" policy you can be sure that only quality information will be bursting into your inbox.
From the website created for "creative people" we have a whole assortment of high-lights featuring photographers who have found innovative outlets for their inner genius. Gathered from works around the world, Lost At E Minor provides users with quick exposure to the best and brightest emerging (and veteran) photographers in the industry today. While many of these ideas might not seem entirely do-able on the average hobbyist budget, there still are plenty of other affordable ideas featured (such as some incredibly brilliant light paintings). Conveniently accessible through Lost At E Minor's website via the "photography" tab, quality photographic inspiration is just a few mouse clicks away.
There's nothing like a fresh, new Lightroom preset to brighten up a rainy day, and PresetsHeaven is full of options. In fact, "Your Source to Free Presets" offers a huge selection of great presets that will enhance your Lightroom experience. Showcasing both individual and package preset downloads, this website is your ideal source for seeking new (and wonderfully easy) edits to apply to your latest photo shoot. While PresetsHeaven might not always spark your creativity for new photographic ideas, it will certainly provide you with new ways to bring your old photos to life.