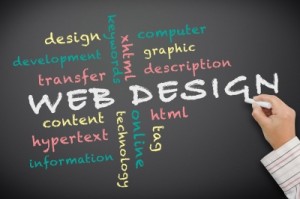 When your graphic design business grows, or you simply get tired of the tedious work that web design is, you may likely pass along the splicing and coding duties to someone else. This outsourcing is really quite common, and if you yourself are considering such an arrangement, you should not in any way feel guilty. You're not a hack, but if you aren't careful about who you hire to manage your projects, your clients may very well think you are. So, here's what to look for.
Versatility: The whole idea behind hiring someone else to handle your web design is that you won't have to worry about what's required. What we mean is, the person that you hire should be capable of handling any project, no matter what the project may entail. Whether this is an eCommerce site, a simple website, or even a WordPress theme, your employee should never come to you with excuses—or worse, back out of the project when you need them most. Check with the individual before you hire them. Just ask what their background is in, as well as what they don't quite feel comfortable taking care of.
Punctuality: On another note, if you're contracted out to develop a website, we're willing to bet your clients expect you to deliver on time. As such, you should also expect the web designer you've contracted out to deliver as directed. If the employee can't handle this, it will be you apologizing to the client. This reflects personally on you and your company, but not on the person you've contracted out. In other words, you have to be damn sure the person you're giving part of your project to can be professional and punctual. Otherwise, you're running a very high risk of pissing off your clients and losing business.
Fair Rates: There are design farms out there that will handle the coding of a new website. They're dirt cheap, and absolutely terrible. Your employees rates should be cheap, but you're also looking for quality. Just keep in mind that you get what you pay for.