"Content marketing is a strategic marketing approach focused on creating and distributing valuable,
relevant, and consistent content to attract and retain a clearly-defined audience  —  and, ultimately,
to drive profitable customer action"  (Definition of the Content Marketing Institute).                              
Well, actually we need to clearly realize a buying cycle to understand when content marketing is important. For the future customer everything starts with awareness. He is not aware of your product or service yet. He will try to find some initial data to move forward to his next so called survey step  to educate himself and find all possible ways to meet his needs.  Next step will be consideration. He will try to compare all pros and cons of each competitive product. Eventually, customer's last step is to make a final decision and buy a high quality product at a reasonable price.
Traditional marketing tools are no longer efficient for people making their first two steps (first acquaintance and research). Customers skip online advertising, do not pay attention to banners and buttons if they see them at first time. They are interested in initial information. It is the right time to let content marketing shine on! The number one secret of great content is value. Add value to your content to educate customers and raise awareness. Call to action buttons and banners should be in the end of the process. At first you should give them some knowledge. That is how the algorithm works.
We have collected several infographics concerning content marketing. Let's start from the anatomy of content marketing: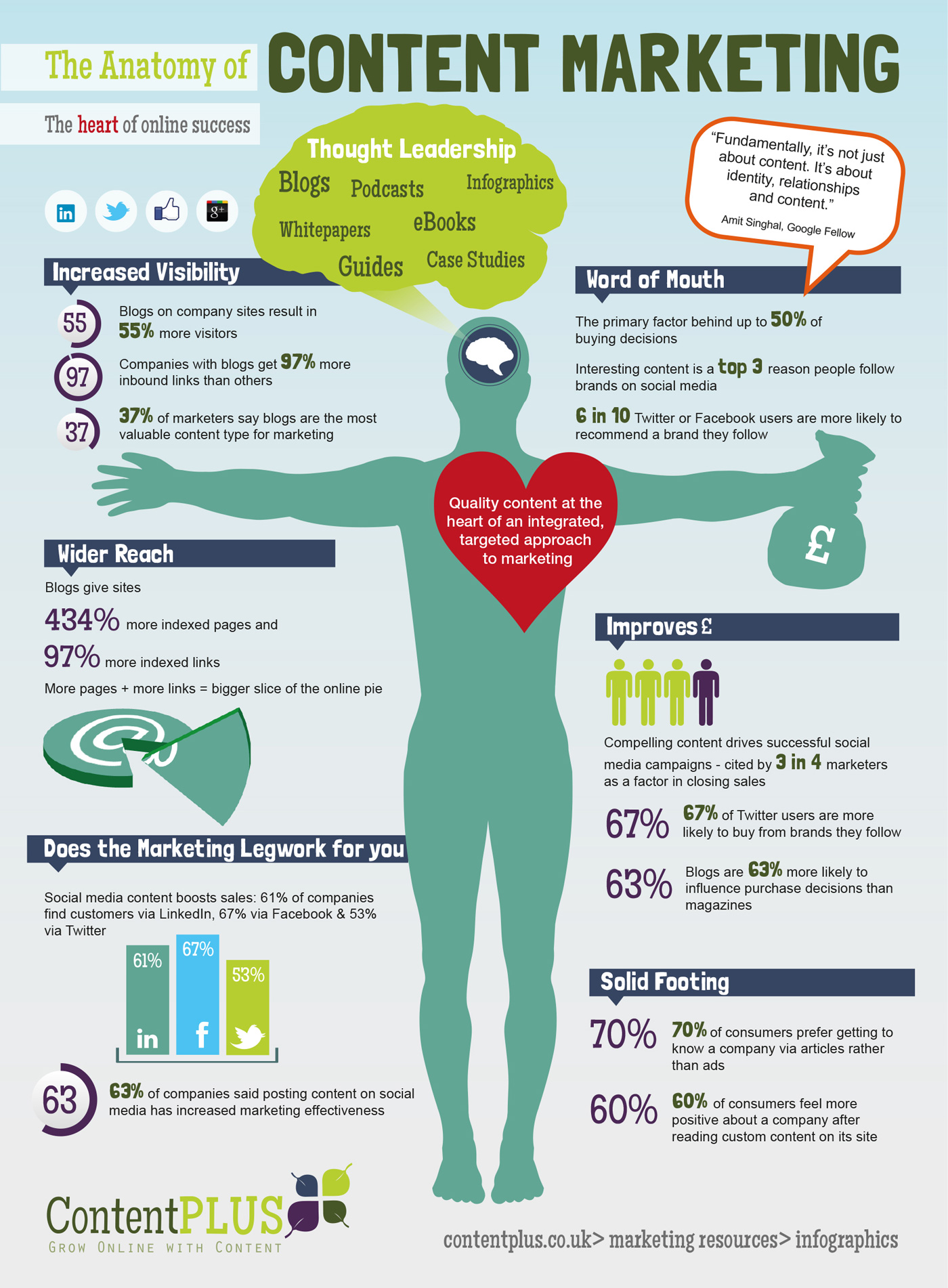 Source: http://www.bitrebels.com/social/content-marketing-heart-online-success/
9 revenue-related reasons to try content marketing: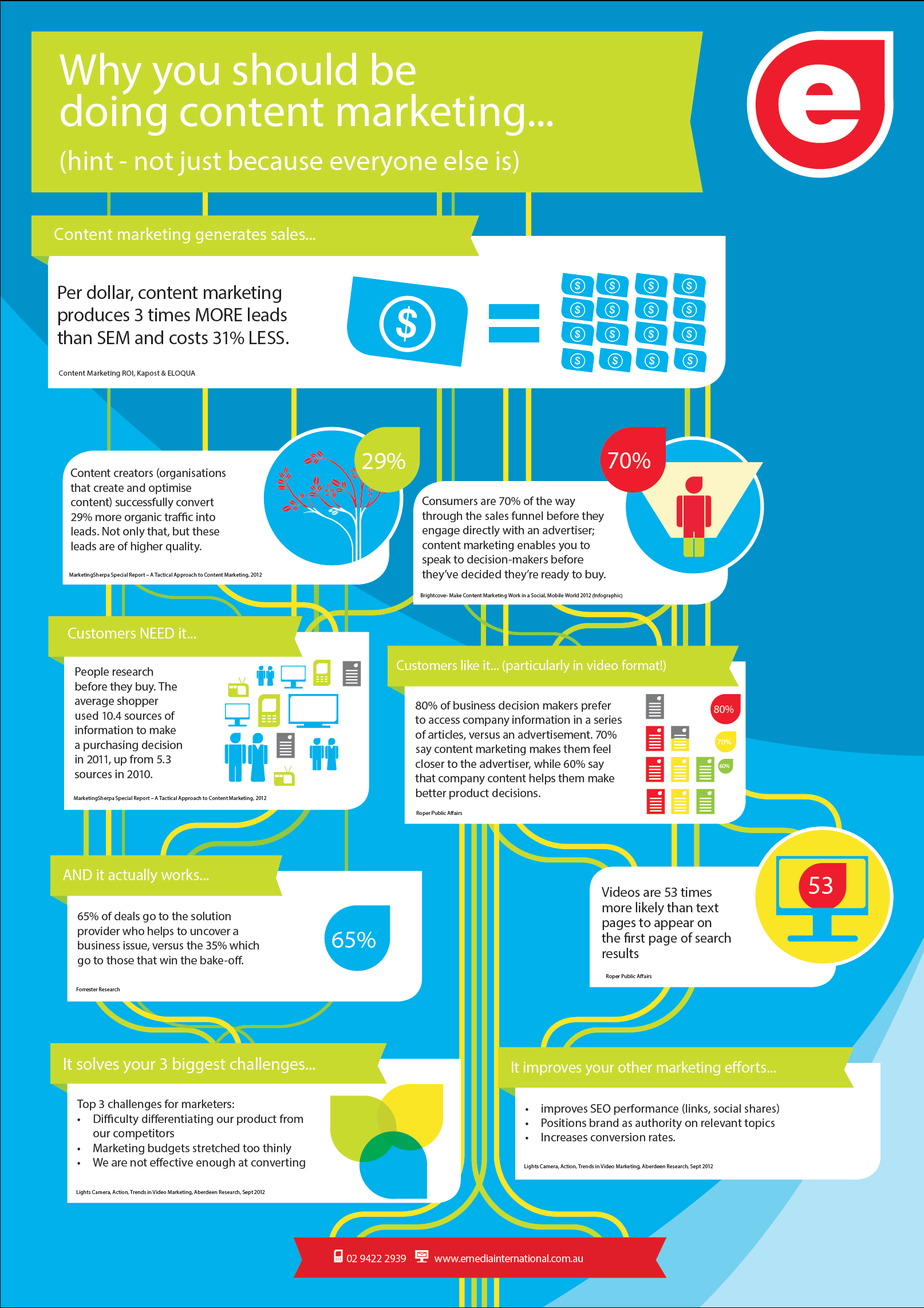 Source:Â http://www.designinfographics.com/social-media-infographics/9-revenue-related-reasons-to-try-content-marketing
Common content marketing strategy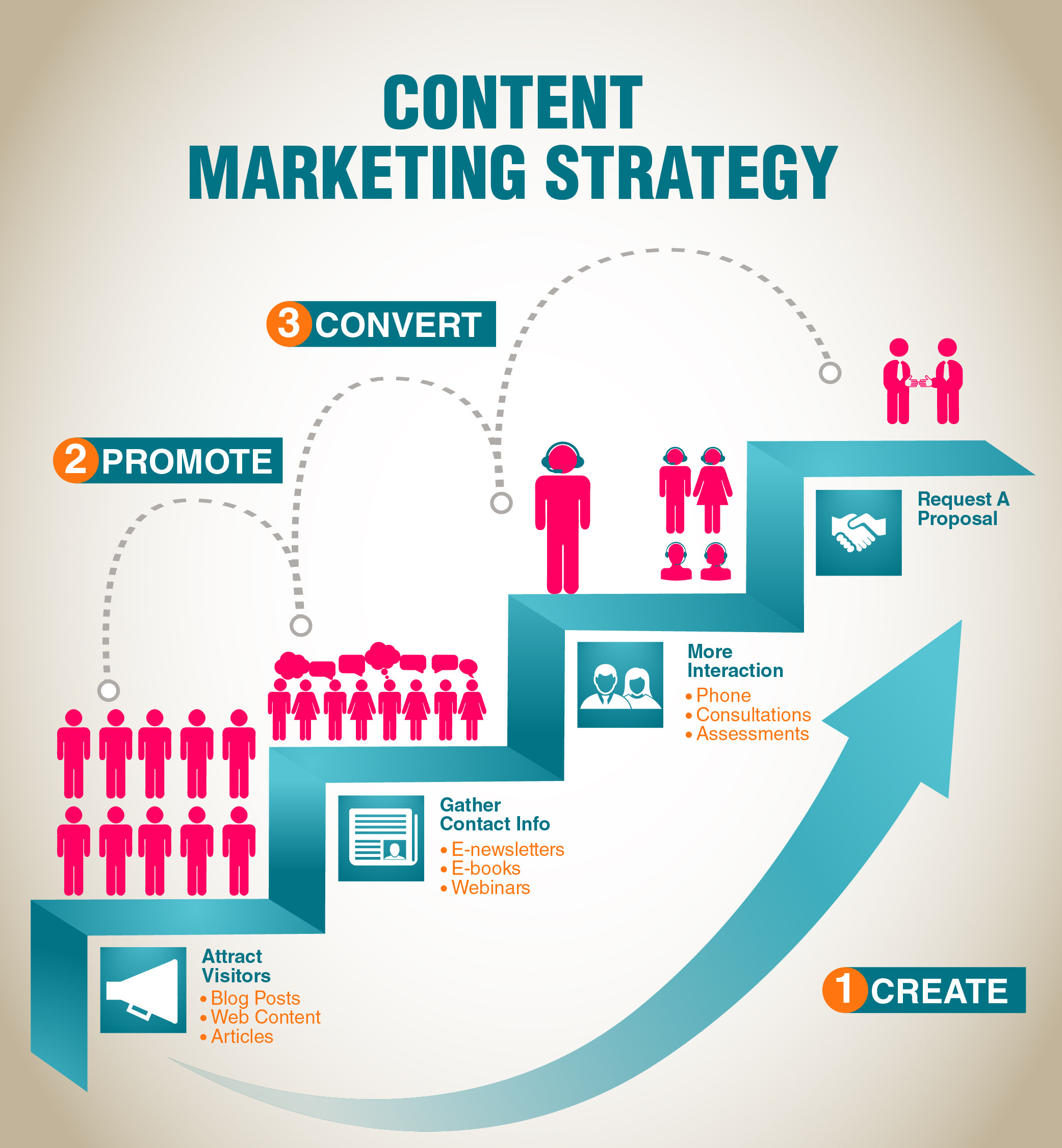 Source:Â http://pixshark.com/content-marketing-infographic-2014.htm
The art and science of content marketing

Source:Â http://marketeer.kapost.com/art-and-science-of-content-marketing-infographic/#axzz3XY6PSXrb
Are you involved in content creating and content marketing? If yes share your valuable experience in comments and help us to make our e-environment better! 🙂