Graphic Design Trends 2017 In One Infographic
Posted on July 21, 2017
Category: Infographics, Trends
DesignContest would like you to take a look at the most brilliant trends in graphic design in 2017. Minimalism in logo design, vintage and patterns in website design, and an infinite stream of photos of a high resolution – this is all about making your product better by following the brightest design trends. Our creative infographic will help you to figure out which of the biggest graphic design trends you are eager to follow.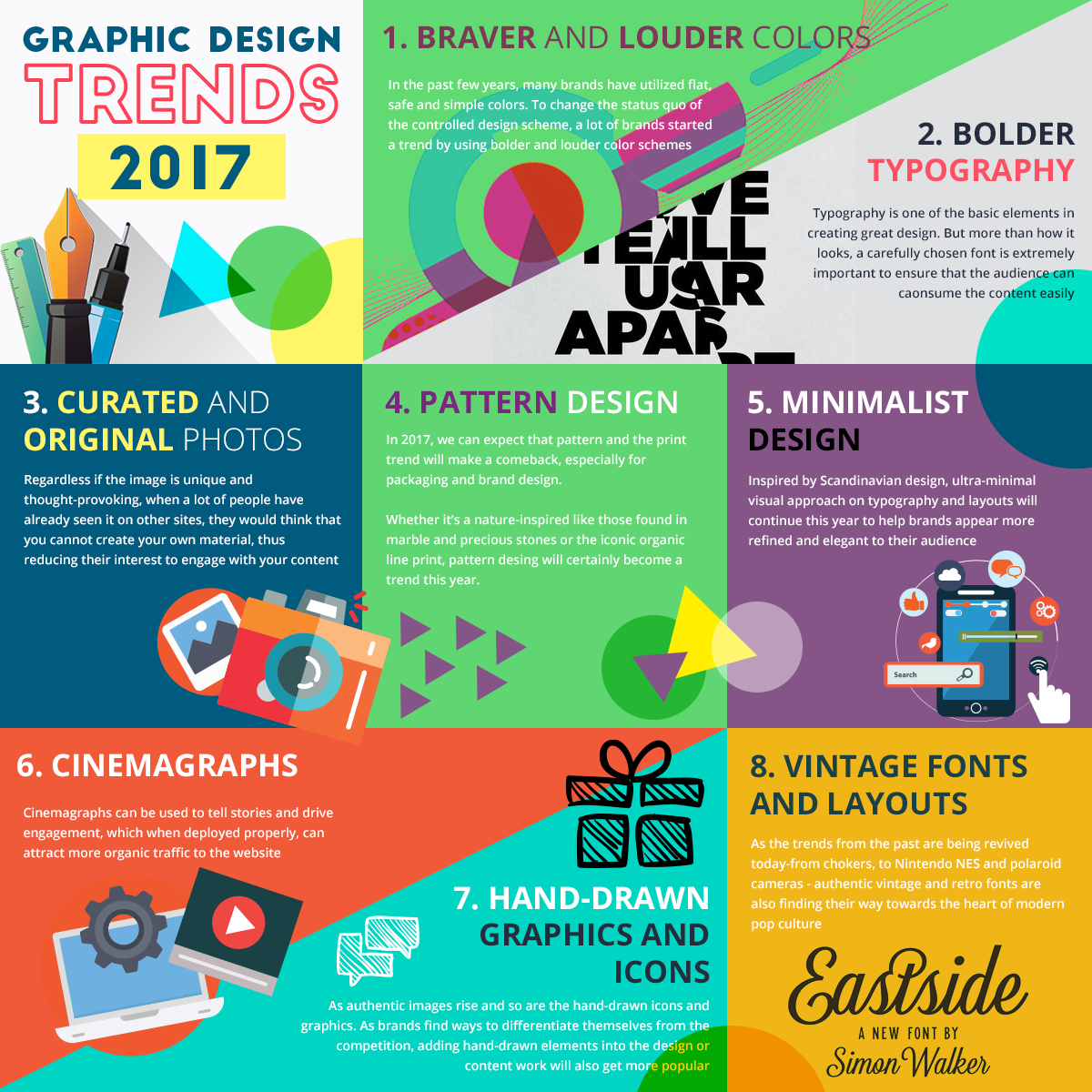 Are you a Designer?
Join Us
community counts
~200k designers

Related Articles
Business, Design Tips, Infographics, Web Design
User responsiveness is one of the primary concerns for any modern website or app. Customers...
Infographics, Trends, Web Design
8 main web design trends you should be ready for in the upcoming 2018...