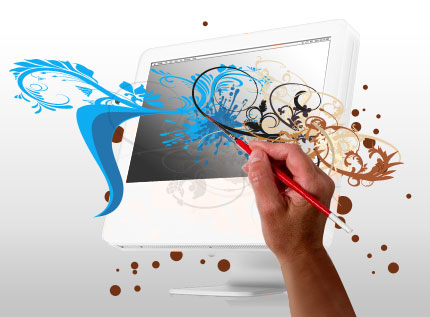 Whether designing a template, site, or layout for personal or business use, finding that right concept and how to do it can be the tricky part. Here are some ideas and tutorials to get you started in the right direction.
Photographer Portfolio Website Tutorial
Looking for a way to get your photography work out there? Designing a site to showcase your work is a great avenue. However, getting the right template to advertise is the key thing here. This tutorial easily shows you how to design an ideal site to show off your photography work. With clean images and basic step by step instructions, your work will be displayed on for the world to see in no time.
This layout is designed for those who are into gaming or want to show off their latest game creation. Although not as visually detailed as some other tutorials can be, this is definitely instruction heavy, providing sufficient details and instructions on how to get this template going. This tutorial is definitely not for Photoshop amateurs though, so be sure to have some basic knowledge on Photoshop prior to attempting this tutorial.
Cartoon Themed Website Tutorial
This is one of the best tutorials out of the bunch. Chock full of step by step instructions and screen shot images of each action taken; this is great for beginners and professionals alike. This is also great for those wanting to infuse a little bit of silliness or fun into their website template design or simply wanting to spunk up their personal website a bit. Easy to read and clear pictures are an additional plus to this tutorial.
Personal Portfolio Layout Tutorial
This template is ideal for those who want something simple and less distracting for a personal portfolio design. Minus the busy effects and overcrowded imaging, this works great to showcase and organize your preferences. Simplicity and "less is more" is the main premise with this layout. The instructions are relatively simple to follow and the additional action images help as well.
Looking for a way to advertise your business? You will definitely need a clean layout to not take away from the positives of your business and yet at the same time be able to fully express what your business is about and has to offer. This is a pretty thorough tutorial and should be relatively simple to follow and apply. This tutorial is more ideal for those who have a basic idea of what Photoshop can do and how to use it.