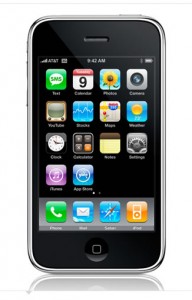 The days of the iPhone being an interesting novelty are long gone. However, that doesn't mean you should be planning a digital funeral for the device! No, everyone's favorite iOS monster is now a viable commercial vehicle, driving the creation of hundreds of thousands of apps and even billions of dollars. In fact, if you haven't been asked to create an iPhone app for a client yet, you might consider yourself lucky. If you have had to deal with just such a request, you might have found yourself slightly in over your head. Again, it's no reason to despair, though!
If you've been charged with creating an iPhone application, it's not the end of the world. However, there are a few things you might want to consider before outsourcing some of the work, or even accepting the project. Beginning with:
What Materials Will You Need?
Right off the bat, if you don't have an iPhone or iPod Touch, you will have to invest the money in just such a piece of hardware. That should go without saying, but it is an initial overhead cost. If you can, bill the client for it, though if you're signing onto a larger phone plan, that might be a bit of a complication. Afterward, you will also need to sign up for the Apple Developer network. This will cost exactly $99, adding even more overhead to the project. In addition, you'll also need to purchase Max OS X, preferably Lion. We suppose you wouldn't have to do this, but it will make your life (and the project) much easier in the long run. It's also worth noting that a team rather than an individual tends to make a product better. Will you need to hire consultants to help improve your design and implementation? All of these things run the budget, but are necessary to the process.
What Skills Will You Need?
At the very least, you should have a basic feel for what works and does not work in modern iOS design. You will also need a low-end knowledge of marketing and research to test your application with. Add to this GUI design understanding, as well as the sheer coding knowledge needed to create an iOS affair. Will you need to outsource this work? Outsourcing to a contract freelancer can save you time and headaches, but it will also drain your budget very quickly.