There is no better time to watch horror films than All Hallows' Eve, is there? DesignContest has prepared a wonderful Halloween cinemateque for you along with the poster designs you'll definitely enjoy!
Halloween horror movie poster design Nr. 1: It
Thinking of a news-breaking horror film that has caused a major hype recently, there is only one that comes to your mind. Everyone was eager to enjoy "It"; everyone hoped the film would frighten the hell out of them. DesignContest Team was no exception. We even went to watch the movie's premiere all together. Some of us really enjoyed the chilling plot while others weren't impressed at all. However, there was one thing connected with this movie we couldn't fail to notice: a large variety of movie poster designs devoted to "It". Take a look at the poster designs we've carefully chosen for you and, if you still haven't watched "It", this movie will be perfect for the Halloween eve.
Let's compare the official "upcoming movie" poster design with the posters inspired by the movie itself.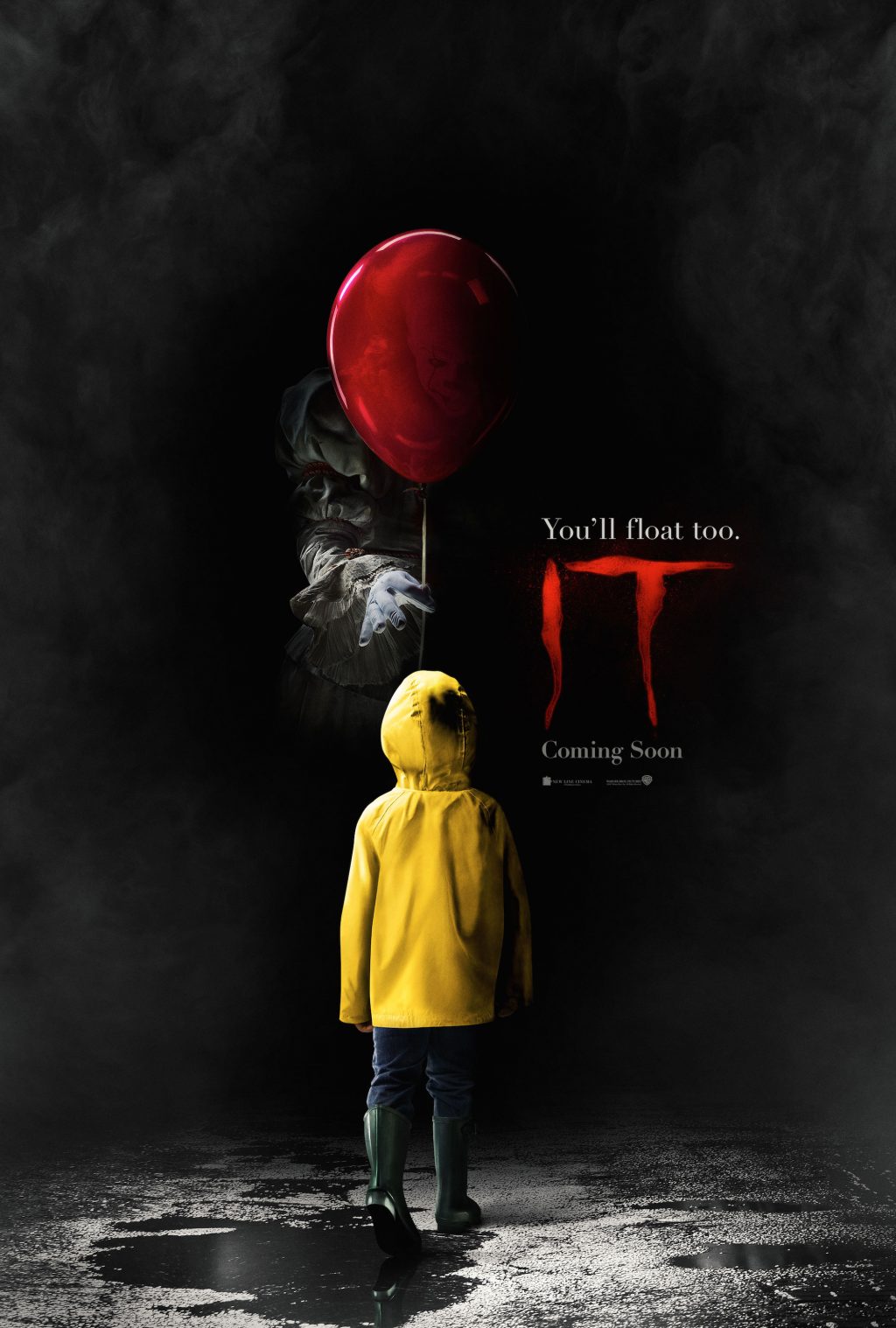 Takeaways for designers
If you're creating a horror movie poster, you need to pay attention to the fact that certain things can be like a trigger for people. For example, almost every movie poster design presented in this article has a red floating balloon on it. This very red floating balloon is a trigger that is supposed to frighten people. Which it really does. That's why you need to pick a trigger from the plot and focus on it.
Halloween horror movie poster design Nr. 2: The Conjuring
If you haven't watched it, it's high time you did. The film can be added to the top horror movies this world has seen so far. It will certainly give you the creeps. So will the official movie poster design made for its premiere. It is as eerie as the film itself. This spooky effect is heightened due to the magnificent atmosphere in the film transferred to this movie poster design. Fading colors used for this movie poster design assist in keeping this creepy atmosphere alive.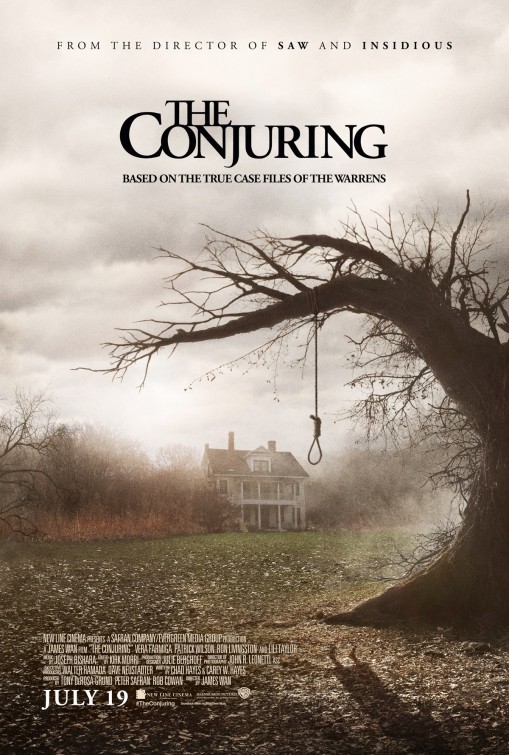 Takeaways for designers
Designing a horror movie poster is one of the toughest things included into the notion of graphic design. A horror movie poster design should be able to transfer the idea of the movie followed by it. Which is why concentrating on one major detail is important but not enough. Every single element used for a horror movie poster design should be meaningful, with a hint to the movie itself. The more creative and symbolic you get, the better people will percept your horror movie poster design.
Halloween horror movie poster design Nr. 3: The Possession (2012)

If there is a movie that is capable of giving you chills to the bones, it would be The Possession. If you're not sure you can handle a thrilling plot soaked with twists that frighten you every single minute, you'd better skip this one. Not for the faint-hearted? Definitely. For true horror movie fans? Sure. Because you will be scared first when you see the oficial horror movie poster design made for The Possession. And the tension will only grow with every single second of you watching this film.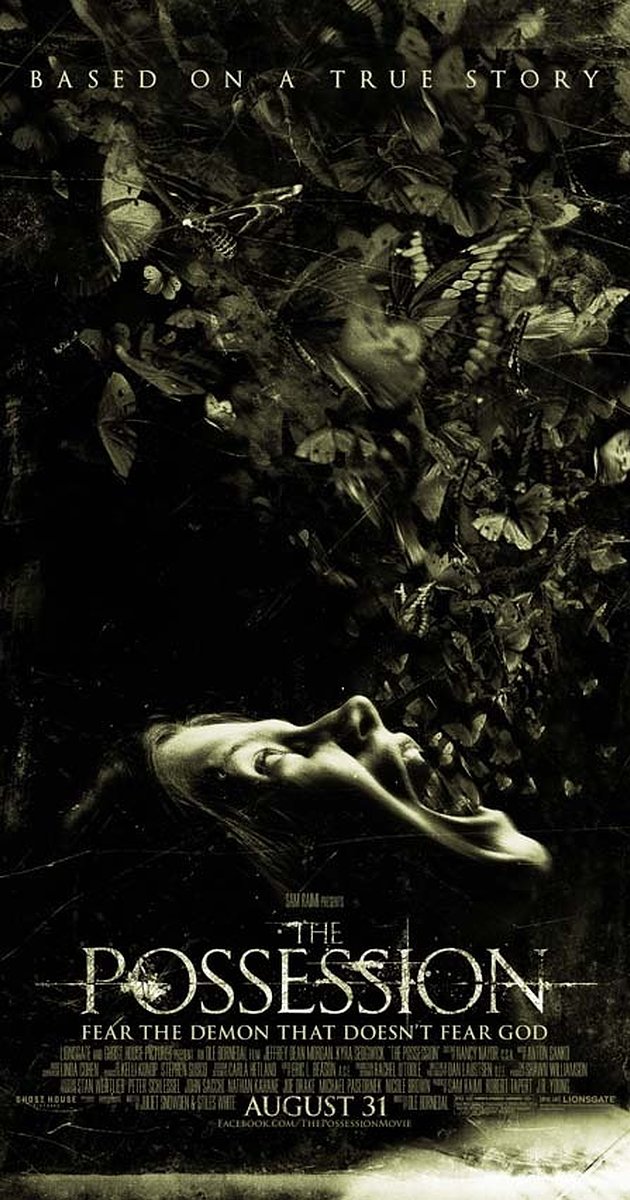 Takeaways for designers
Want to make your horror movie poster design successful? Then, remember: everything matters. Take a look at these poster designs created for The Possession. What catches your eye at the very first glance? Most people notice the dull manner these movie poster designs are made in. The reason for that is the special use of green and complimentary colors that all together go for the suggestion.
Halloween horror movie poster design Nr. 4: The Possession (1981)
In the world cinematograph, there was one more Possession capable of winning people's hearts. Though it was shot back in 1981, it still has lots of fans who come up with astonishing horror movie poster designs devoted to this masterpiece.
Halloween horror movie poster design Nr. 5: Sinister
This horror movie has inspired dozens of scary poster designs. If you have watched Sinister, you probably know why. Rephrasing a famous tagline of Sinister, once you watch it, nothing can save you. 🙂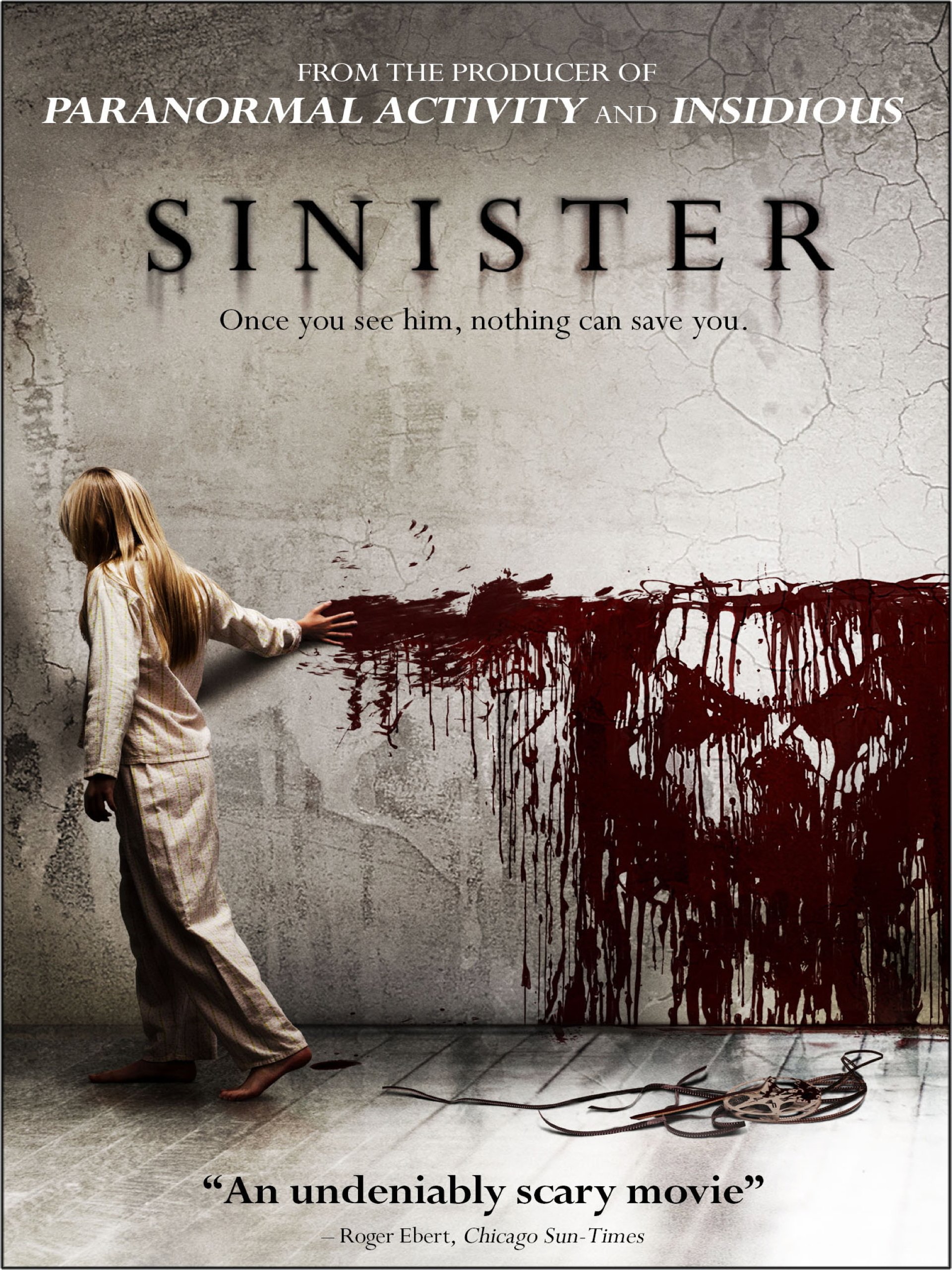 Bonus: horror movie poster designs that will never get old
On Halloween, you might be in the mood to watch some good old horror movies that can never be boring. DesignContest wants to remind you of them as well (in case you forgot how great they are).
Halloween movie poster design: Frankenstein
Halloween movie poster design: The Invisible Man