Sometimes the hardest part of working on a design project can be communication.
The designer and client may not always speak the same language or may have different ideas about how a project should look or work. So how can you get along?
As a veteran designer, I've compiled a few tips for designers to help them better communicate with clients or contest holders based on my experiences. And if you are working with a designer, please check out the previous Design Contest blog post, "Let's All Get Along: Tips for Working with Designers."
1. Learn About the Client
The most important part of working, or starting, on any design project is to know the client and their needs. This applies if you are an in-house designer, freelancer or submitting design concepts here at Design Contest.
You should take a few minutes to learn what the company you are working with does and talk to them about what they like and don't like about their current design (if they have one). It does not take a long time to get a feel for the basics; visit their website or take a look at product offerings. If a client makes coffee, drink a cup. Know who and what you are working with.
When working with a contest holder on this site, make sure to read the brief carefully and pay particular attention to any specifics. This can include color use or even a type of element that needs to be included in any design concept.
                                           
2. Ask Questions Before and Along the Way
You've heard the phrase "there's no such thing as a dumb question."
This is true when it comes to the design process.
Not sure about a color choice? Ask. Not sure if a client or contest holder wants a certain font or image? Ask.
It's better to communicate throughout the process so that you, as a designer, are on the same page with the client.
One suggestion? Gather all your thoughts at once and send a single list of questions if you are struggling with a project.
Design Contest also has great tolls built-in so that you can communicate with contest holders throughout the process. The commenting system was recently upgraded to include filtering, the ability to reply to specific comments and pop-up messages. It is a great tool to help contest holders and designers open a dialog.
And remember to be open to constructive criticism to get the most out of the feedback experience.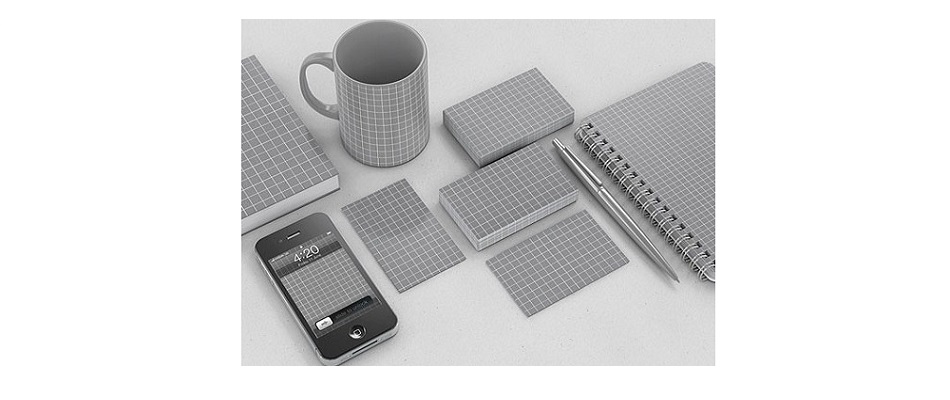 3. Provide More Than One Design Concept
As an in-house designer, I found that I got the best result when I made multiple mockups for the same project. Yes, it took a little more time, but in the end it was worth it.
I could see what the rest of the team liked or disliked about each version and could make modifications and changes with more ease. It also helped me get a better feel for the design style of the group – were they looking for something more formal or casual, with lots of color or a simple palette?
I also learned to stay away from picking favorites from these concepts as well. Don't get too attached to any one design when you are doing work for someone else. Remember, it is ultimately their decision as to what gets used.
If you created parts or pieces that you like in a design concept that won't get used, save them for another project. You never know when an unused color swatch might come in handy again.
4. Provide an Accurate Estimate of Time and Cost
It is vitally important to give yourself credit for the amount of time and work you need to complete a project.
Make it clear from the start how much time a project can and should take. This will help you bill clients as a freelancer or know when to take (or not) jobs based on payment. As an in-house designer, it will help you better budget time.
As a freelancer, you should provide the client with a contract of work details. Include a fair and accurate estimate of time and cost and what the project includes. Is it a single vector logo design or an entire logo branding project? Specify what types of files you deliver at the completion of the project. It is also wise to set a number of revisions in advance and develop a plan for delays that are beyond your control (such as vacations or missed deadlines by the client).
Finally, make sure to include terms of payment. (This is done for you here at Design Contest!) Make sure you know how and when you will be paid for the work and that the client has the same information. When it comes to contractual matters, don't assume anything!
                                           
5. Meet or Beat Deadlines
Nothing will endear you to a client like meeting (or beating) deadlines.
Do not turn in projects late. This should be your professional mantra.
Missed deadlines will cost you future projects.
6. Have a Standard Contract and Use It
Freelance or contract designers should work within a written contract that includes a few basic terms between the parties: Scope of project, final deliverables, deadlines, plan for delays, estimate of work hours or time for project and payment terms.
Create or download a contract template that includes your basic fees and rates, and update it for each project. Make sure you and each client have signed and dated copies.
When you run a contest here at Design Contest, you get some help and don't need your own contract. Exchanges of payments are handled through the secure server and rules and guidelines for contest holder-designer relationships and terms of work are clearly stated in the Knowledgebase.
Do you have tips for other designers working with clients? Share your tips for better, more effective communication in the comments.
Creative Commons photos by USDA and Vancouver Film School.