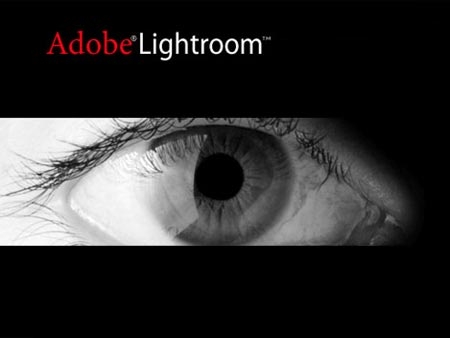 This week I finally made the leap: I installed Adobe Photoshop Lightroom 3.2 on my personal computer. Having previously used Lightroom 2 and loved it thoroughly, I really wasn't convinced of the need to go ahead and invest in the third version. However, at the student/teacher discounted price of $79.99, I decided to go ahead and see if this new version was truly worth the upgrade.
I was fairly pleasantly surprised; the changes in this latest version of Lightroom are extremely helpful, making the editing process simpler, smoother, and less time consuming—all aspects that any photographer can really appreciate. If you are considering purchasing this latest version yourself, here are 5 of the differences between it and the previous version.
New black and white presets: Adobe Lightroom 3.2 offers a whole new set of black and white presets that provide brilliant, quality editing quickly to your photography. Instead of the older version's simple options of "black and white high contrast" and "black and white low contrast," version 3.2 has over ten ready-made "B & W" presets and filters. These range from a soft, bright "cream tone" to orange, infrared, green, blue, and yellow B & W filters.

New color presets: Besides providing users with a fresh new variety of black and white presets, Lightroom 3.2 has a whole score of new color presets as well. While many of the program's presets strongly resemble some of the free versions floating around online at sites such as PresetsHeaven, Lightroom still has its own unique versions to offer. Of these presets, a few have already won my heart: the "yesteryear" collection is the perfect solution to creating a vintage-and-yellowed-with-time look to any scenic photograph while the "old polar" option is my new favorite for a clean, bright edit to sunny senior session.

Ready-made lens-corrections: This version provides users with a few already-set presets for lens and vignetting corrections to photographs, speeding up the editing process. From a soft, more subtle edge fade to a sharply bordered option, Lightroom has it all easily accessible in just one click.

Grain adjustments: Another new feature of Lightroom 3, grain adjustments are also offered through a few ready-made presets that can be simply layered over any of the color alteration preset options. Including heavy, medium, and light grain options, this program provides photographers with a fast way to add a bit of texture into their works.

More manual options: Besides the presets, Lightroom 3 also offers users with greater manual control over their images. For example, the "Lens Correction" and "Effects" tabs both have more ways through which an editor can work (such as the "transform" section under Lens Corrections).
Overall, is Lightroom 3 really worth the purchase? I suppose this really boils down to your own perspective on worth. For those who are of the opinion that "time is money," then Lightroom 3.2 certainly does cut down the time needed for editing photographs. However, for those who find editing relaxing and enjoy creating their own presets, then the early version should suffice for their needs.