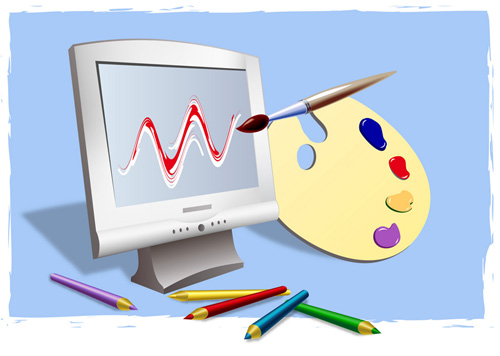 Sometimes, creating your own logo, whether for personal or business usage, can be tricky and time consuming. You might not know where to start, or the best means of creating one. Or you may want to be kept updated on the latest releases and news in the logo design realm. Here are some top sites that offer pertinent and contemporary information on all things logo graphic design related.
This is a unique and engaging website that covers all ends of logo design. Up front and center on its main page, there are posts featuring different companies' newly released logos or the latest updates on company name changes, including the layout of their newly revamped company logo. There are also posts on individual logo designs that stand out or are noteworthy of being publicly displayed. Design contests are also featured along with entry instructions and qualifications. With a simple and appealing layout, this site is great for those who want to be kept up to date on the latest business entities and breakthrough designs. You can also subscribe to their Facebook and Twitter links so that you never miss a post. Posts are uploaded about twice a week.
This site is more of a help, frequently asked questions, tutorial website. If you want to find the best ways to design your custom logo or are figuring out ways to get the most out of your logo (such as advertisement and publicity) then this is your go to site. They also offer updated news and the latest information in the logo graphic design world. Also featuring business opportunities, marketing and management tools, reviews, case studies and development, and creative tips, this site ought to give you a good shove in the right direction to jump starting your logo design. This site also offers connection to their Facebook link and RSS feed.
Although not as visually appealing as the other two previously mentioned sites, the layout is simple and easy to navigate through. This site offers 25 popular sites to go to where you can get the latest on logo graphic design information. Whether looking for design inspiration, showcasing of the top logos in the world, or simply information on corporate logos, this site offers links to all. They also offer special freebies, design tutorials, coding tips, designer secrets, and even WordPress blogging techniques. Like the two previously mentioned sites, you can also subscribe to their Facebook, Twitter and RSS feed.
And, of course: DesignContest
With thousands of qualified and talented logo designers from around the world, DesignContest makes getting your perfect logo design fast, easy, and affordable. Simply start a contest, pick your prize amount, and relax while dozens of design options are created by talented designers, especially for you, in just hours, instead of weeks.