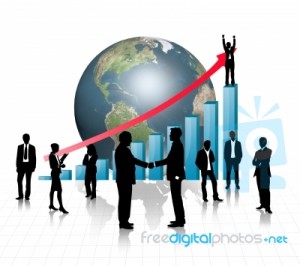 Here at Design Contest, we like to explore the various ways in which you can make more money from your design business. Most of these strategies focus on keeping clients happy, pursuing new geographical markets or adapting your services to meet demand and reap mega rewards. Today's offering is going to be no different, as we're going to dive right into some unique and lucrative opportunities that you should definitely considering pursue. If you're not on top of these opportunities, you're missing out on a potentially huge pot of money.
Set up Partnerships with Print Shops: No matter where you are in the world, you can bet there are about five different print shops within your area. Most of these places don't offer any kind of design work themselves, but do provide customers with the means of having their projects printed off and distributed. This provides an opportunity to capitalize on their lack of design skills. Send a message asking if they'd be interested in setting up a referral program. The photoshops send clients in need of design in your direction and, in return, you give them a share of the profits you make from these referrals. It's quick, simple, and could be highly lucrative, depending on the size of individual photo shops.
Set up Web Hosting Partnerships: Repeat the photo shop blueprint with web hosting providers. Try to target smaller outfits with fewer clients who are more likely to welcome strategies to extend their client base. Simply send them a message asking if they'd be interested in having you as an affiliate. It'd be the same pay scale and method as before—clients come in, you send a share of the profits. However, as web hosting providers are based on the Internet, you've got a much bigger pool of potential business to draw from.
Don't Shut the Door: One of the most efficient business decisions you can make to improve revenue streams is to simply keep your doors open to new opportunities that may fall slightly outside your normal area of expertise. Don't refuse to do certain projects unless you absolutely do not have the time, skill or interest to execute them efficiently and on time. Otherwise, do everything that you possibly can to keep the design work flowing!