It's time to give thanks for everything good in your life, especially for a good design. DesignContest has prepared something you will be certainly thankful for. Meet the biggest collection of Thanksgiving design treats. It's better than Thanksgiving turkey! Enjoy!
Free Thanksgiving Icon Designs
Why do you need Thanksgiving icon designs? Apart from the fact that these graphic design elements look fun and engaging, they also can help you to get remembered. Congratulating your clients on the Thanksgiving Day and changing the icons on your website to the festive ones can be a gorgeous thing to do, especially taking into account the following Thanksgiving icon designs we've gathered for you in one place.
Free wild turkey icons design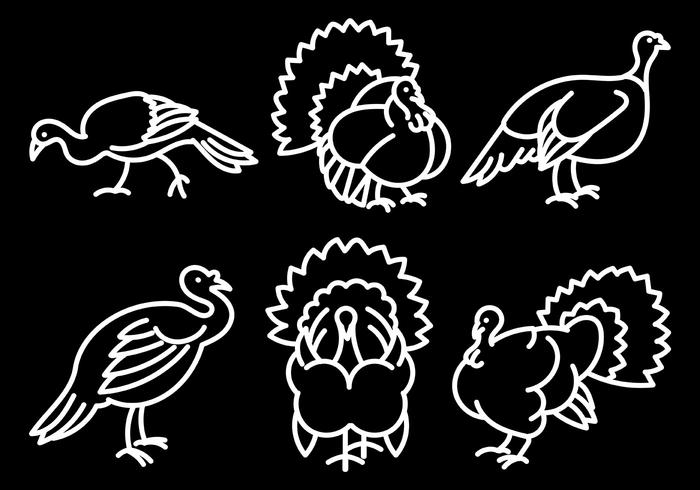 The biggest symbol of Thanksgiving? Of course, it's a turkey. There is no Thanksgiving without a turkey on a festive table. There's no Thanksgiving without a turkey on your website as well. That's why the following black and white turkey icon design should promote the holiday within your website. Download the free wild turkey icons design here.
Free Thanksgiving cartoon icons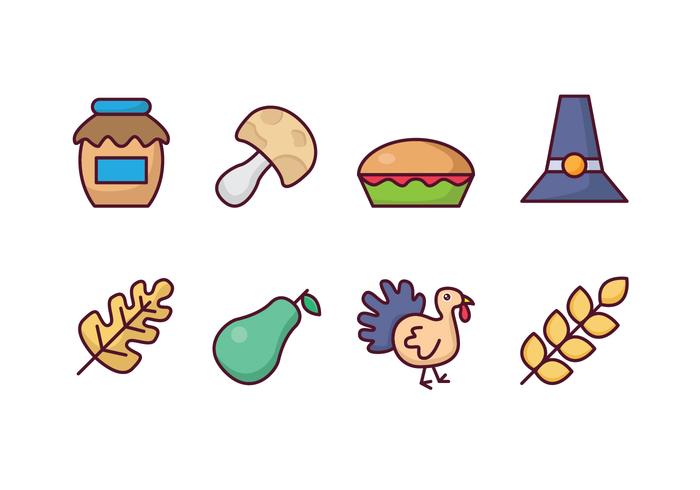 Cartoon icons can never be boring. They appeal both to children and grown-ups. They raise people's mood, add a bit of childish feelings to your too serious design, and make you think of a warm family atmosphere. Download these free Thanksgiving cartoon icons here and make your clients feel like home.
Funny free Thanksgiving icons design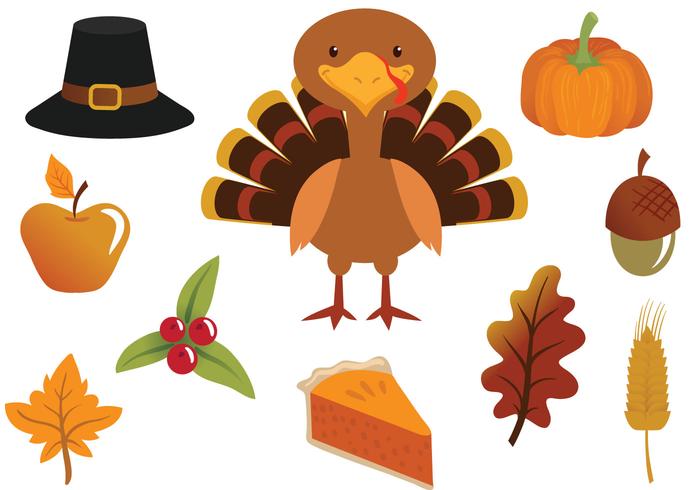 These colorful icons won't leave you indifferent. These warm icon designs will make you smile and think of a splashy Fall, with a hospitable family meal and a delicious Thanksgiving turkey everyone must try. Download these Thanksgiving icon designs here and turn your website or mobile app into a place where all your clients can be like one friendly family.
Free Thanksgiving Pattern Designs
Thanksgiving pattern designs can assist you in creating unique cards or presents, along with adding a sparkle of holiday to your website or mobile app design. That's why you cannot deny the fact how important it is to find a perfect Thanksgiving pattern design. DesignContest has decided to solve this problem for you. We've gathered a few free Thanksgiving pattern designs you'll definitely like.
Free hand-drawn Thanksgiving pattern design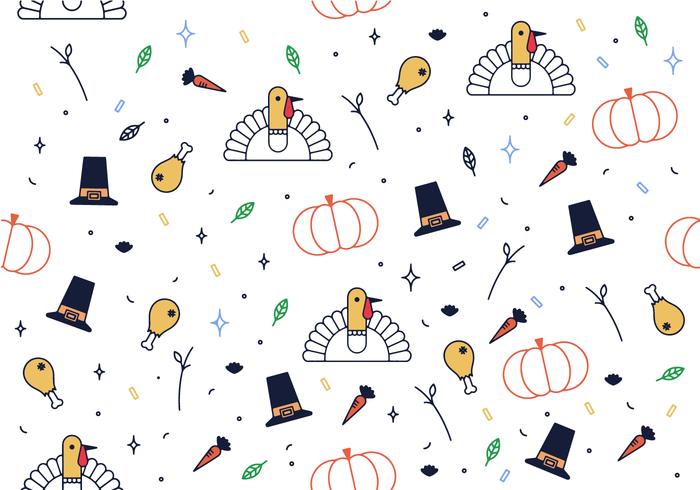 Sometimes, a perfect pattern design is all about lines that make a great picture used all together. The following Thanksgiving pattern design is no exception. You may use it to embellish your business stationery or your website's background. In both ways, it's a win-win for you from the aesthetic point of view. Download this cute Thanksgiving pattern design here.
Free light Thanksgiving pattern design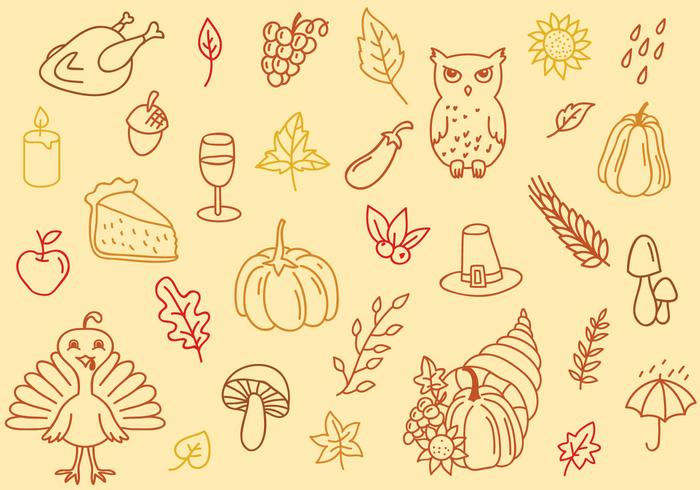 This light and smooth Thanksgiving pattern design is something worth paying attention to. There can never be too much of yellow, too many pies, or too much wine, especially when autumn comes. That's why this inconspicuous Thanksgiving pattern design will come in handy for sure. Download it here and enjoy this Thanksgiving Day!
Free Thanksgiving Illustration Designs
A unique illustration design can embellish any website. As far as Internet is filled with different images, originality has become a key point when choosing a visual content, especially for such holiday as Thanksgiving. Therefore, DesignContest has found 3 free festive illustrations for you that differ in techniques and ideas, turning them into gorgeous examples of what clients want to see on Thanksgiving.
Free illustration design of a wild turkey bird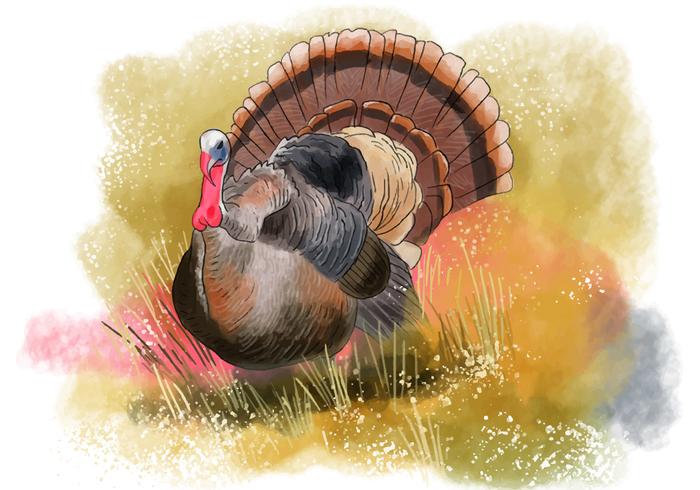 This watercolor background has a touch of a Fall nostalgia. Warm colors and breezy brushstrokes turn this illustration design into a masterpiece. That's why, if you want to spoil your clients with some fuzzy festive treats, the image of a wild turkey bird on your website background would be a magical solution. Download this free illustration design here.
Free illustration design of a wild turkey scene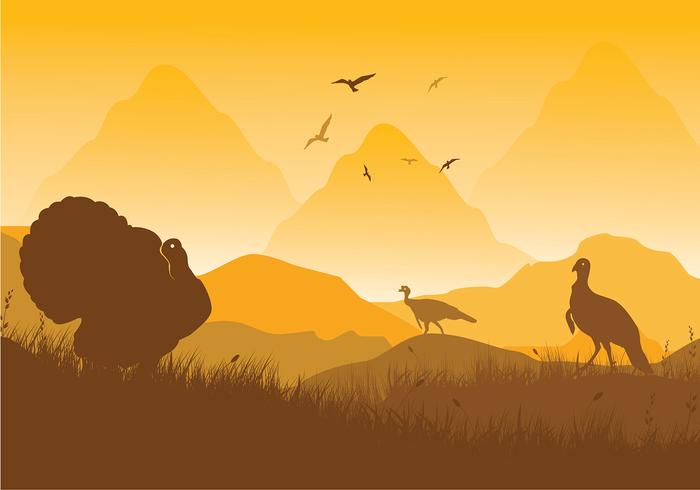 Mother Nature is the best designer in the world, agree? No wonder that things inspired by nature turn out to be the most impressive and engaging. The following illustration design with depicted wild turkeys on it is a great evidence. See for yourself by downloading this gorgeous illustration design here.
Free Thanksgiving food Illustration design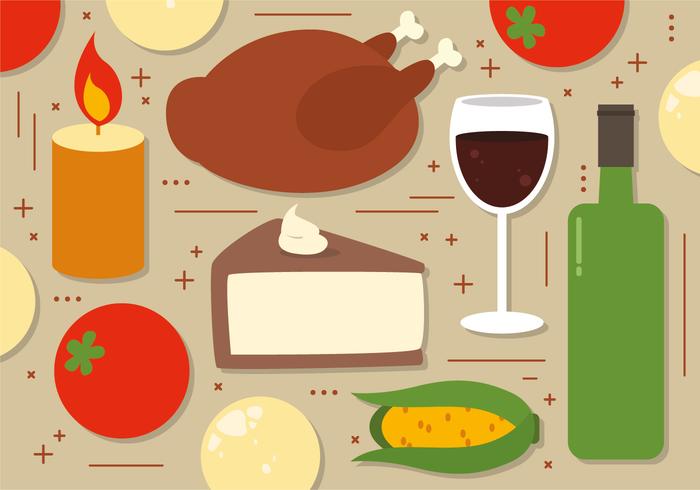 Flat illustrations are great for creating patterns and implement them in creating stylish phone cases, notebooks etc. Looking like a cartoon, these illustration designs are fun and light. They will never make your design seem heavy or far-fetching. So, if you want something entertaining for this Thanksgiving Day, the following glass of wine or tomato would suit perfectly. Download these Thanksgiving food illustrations designs for free here.
Other Free Thanksgiving Design Elements
Free Thanksgiving signs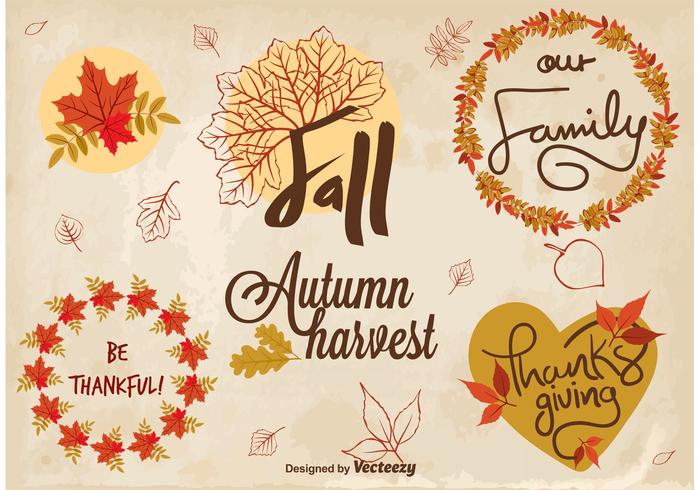 Sometimes, you don't need to overload your website with festive design elements. One icon could be enough to congratulate your clients on the Thanksgiving Day. Instead of an icon, you can use Thanksgiving signs designed to spread the festive mood. Download these designs for free here and enjoy your clients' reaction.
*All designs found on VECTEEZY, free vector art website.