The future has already come. In omnia paratus. This Latin phrase that literally means Ready for everything can be highlighted as a motto for web design trends 2018. The next year promises to surprise us with every single graphic design trend that is getting more and more popular. Which is why you cannot be completely sure about what is going to be popular next. However, DesignContest has prepared our own predictions in the attempt to make you ready for new challenges.
Web design trends 2018: Cinamegraphs
Cinemagraphs are a bit different from ordinary gif images that have conquered the Internet. In fact, these are still photos with some minor or repeating movement of secondary elements. Due to those rare or recurrent actions, the image looks real-life and so does the whole website. What's more, cinemagraphs might remind you of the magical world of Harry Potter a bit. Everyone likes the magical world of J. K. Rowling. With cinemagraphs, we get a very tiny part of that world on our websites: yes, I'm talking about those wonderful live portraits, moving photos and magnificent chocolate frog cards 🙂
Using cinemagraphs as a background or complementary features makes a website interactive and inconspicuous at the same time. No wonder this web design trend is becoming more and more popular, outrunning trivial gif images and aggressive video backgrounds.
Web design trends 2018: 3D animation
3D images for web design stopped being a brand-new idea a long time ago. Instead, for truly inventive websites, there has come the era of 3D animation. Taking into account the rapid development of VR/AR technologies, 3D images have got a rather huge improvement. They enable you to change the face of web design in a mysterious way. With this very special effect, your website's design will be closer to life and will have its own visual story (which, btw, is also one of the biggest web design trends 2018).
For instance, take a look at Kroutself's project called A Pill Is A Moon. This website uses grunge elements, garish colors, and fuzzy images. In addition to that, the 3D effects complete the entire picture. A pill does look like a Moon. thanks to the 3D animation, of course.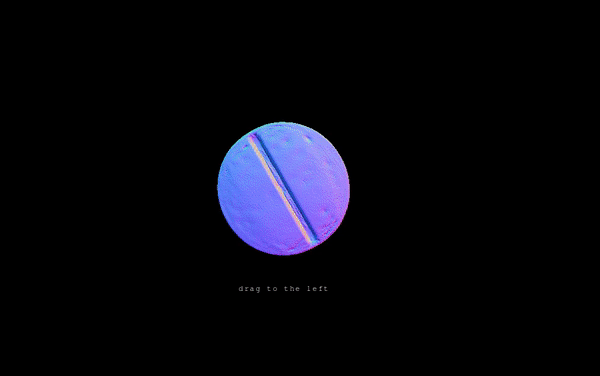 Another vivid example of the web design trend 2018 implemented in life is Goodstuph. This website has proved that the whole city can have a digital life. Using pastel colors, smooth effects, and the 3D animation, the website makes users stay on it for a little longer. Just to make sure they have discovered all the special benefits they were offered.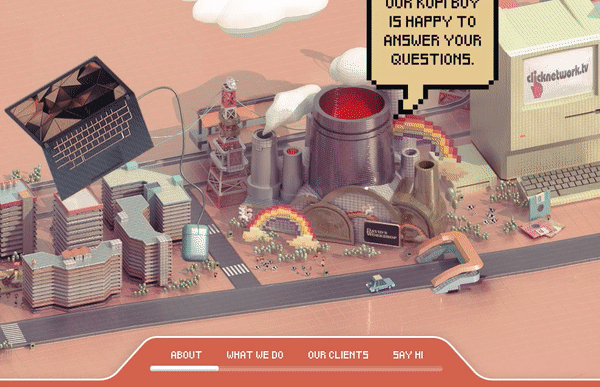 Web design trends 2018: Mood for interface
This is something brand new and huge. Can modern gadgets foresee your mood? With this web design trend for 2018, they surely can. Or at least they will be pretending they can. Human mood used for the interface design is an extremely clever invention in the sphere of web design. In this case, you realize that the website or app you're using interacts with you and kind of understands you. Due to this web design trend for 2018, the software and mobile apps are becoming much more personal.
For instance, take a look at Audiograph, a colorful website that should reflect (or pretend to reflect) your mood while you're listening to music albums. The combination of colors and shapes that move in time influences user's mood. That's why the website is even more emotional than it may seem at the first sight.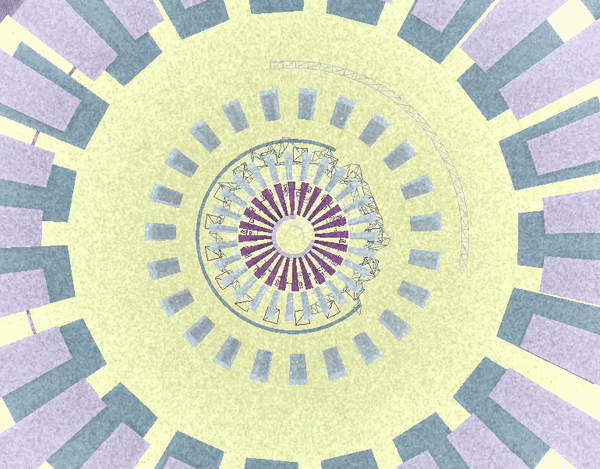 Web design trends 2018: UX Writing
User Experience Writing is one more component no website or app can live without. It is the digital voice of websites and apps that passes on the information to users. In other words, UX writing is the way for web projects to communicate with people. Yes, you got it right: UX writing is the text that users see on websites and apps.
UX writers create textual elements of user interfaces. Working with UX designers, visual designers and web developers, UX writers implement the users' needs in the digital business structure, choosing clear and sharp statements.
So, why do we call UX writing a web design trend 2018 if, logically thinking, it should be more like a must? The reason is that not every website used to take into account the fact that text is as much important as design. However, the times have changed, and more and more websites pay attention to the context displayed.
Web design trends 2018: Photo content
This web design trend shouldn't probably be a major surprise for you. Photos of the highest quality will be relevant in 2018 even more than ever before. You may use them for the website's background or as essential fundamentals of your landing pages. Those visual images make your website unique and add some inimitable style to the digital representation of your business.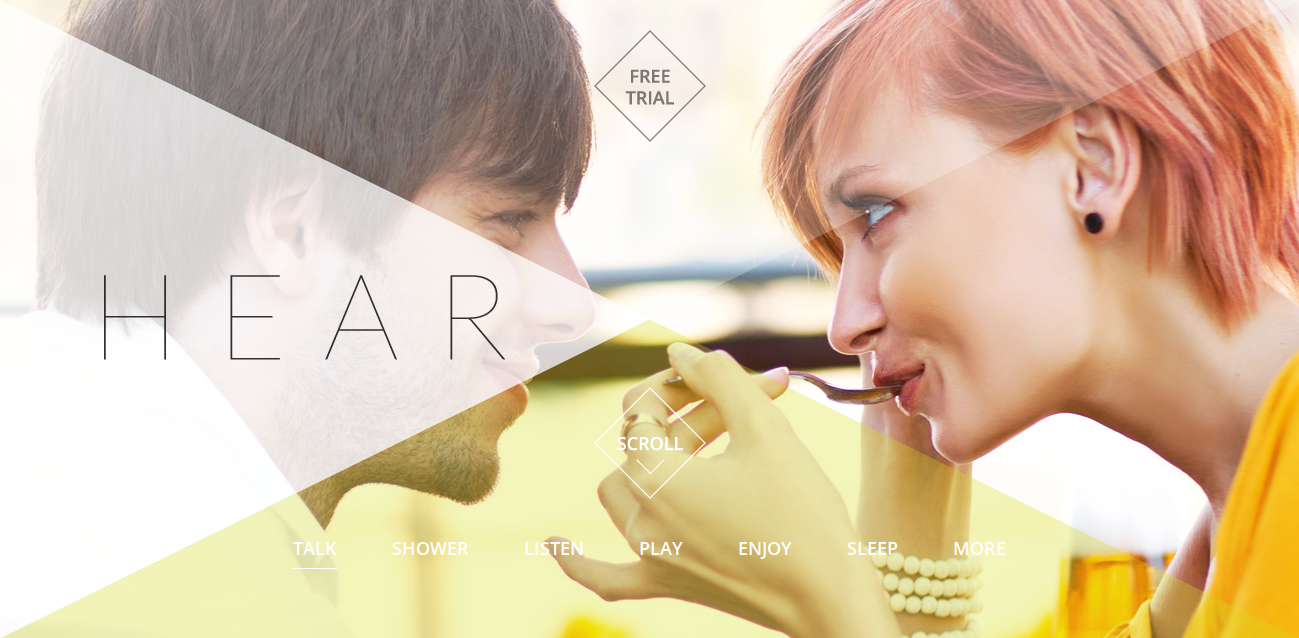 For example, Cubex has chosen a photo background for its website's design. However, the catch is that this photo is divided in several parts which makes the website's space logically arranged. That's why, if you're thinking of sticking to this very web design trend, keep in mind the fact that you can organize the website's structure in a slightly different way than the one people are used to.
Web design trends 2018: Storytelling
Storytelling is one of the loudest trends of web design 2018. It's logical, user-appealing, and helps people to get the bigger picture of the brand they are interested in. That's why the whole website's architecture and the site's map shouldn't just be logically connected; they need to tell users one captivating story that will engage them in the product or service the website provides. This web design trend 2018 is all about becoming more personal, humane, and interesting.
100 Years of Design proves this thought. However, the web designers who worked on creating this very website have gone even further in their desire to make people realize and understand a fascinating story of design. With such a large amount of information, they managed to create a complex and charming story, using also the latest landing page design trends for 2018, diagonal lines and splitted objects along with video and photo content.
Bottom Line
As you see, web design trends 2018 are totally capable of surprising you. DesignContest is always following major trends. Launch a website design contest and get a website that will mesmerize your clients and bring you the largest profit!