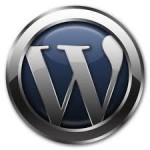 According to the company's latest statistics, approximately 14.7% of the top million websites use WordPress as a software backing for their designs. No doubt you've used the service yourself in a project. But no matter if you're an industry veteran or a fresh-faced newbie to the blogging giant, there are a few steps you can take straight out of the chute to ensure you're getting the most out of WordPress. Follow these steps right after creating a new site, and you'll never look back.
Change That Password, Pilgrim
The first thing you'll want to do after creating a new WordPress account is change the stock administrative password. When a new site is created, the software automatically generates a nonsense password for the superuser, a string of numbers and letters that will be maddeningly hard to memorize. Instead, change that log-in detail to something long, numbered, and easy to remember—though make sure it's secure!
Add Multiple Users
If you're running a blog with multiple writers, be sure to create specialized accounts and passwords for each user. You can even set the permissions of each account, limiting your crew to what they're capable of and preventing any, "Whoops, I didn't mean to!"s further down the road. You can even prevent your writers from posting right away, instead having them submit each article for your personal review.
Ditch That Default Theme
Don't use the default theme—seriously, just don't do it. If you're a graphic designer, this is where you'll be coming in with your own project ideas and code elements. However, if you'd rather avoid creating your own graphical bits (God only knows why!) then use ThemeForest to find both premium and free WordPress themes for your perusal. If you'd like to add any code snippets to your new project, check out CodeCanyon. Even if you're creating your own design, you'll still likely want to use the service as it has all the useful plug-ins you're used to.
Change Your Permalinks
By default, WordPress creates permalinks that are filled with all kinds of numbers, symbols, and hard to organize bits. Under the settings tab, though, you're free to change the nature of your permalinks to something a bit more recognizable. Most designers prefer to use the month and name layout, but whichever option tickles your fancy will do just fine.