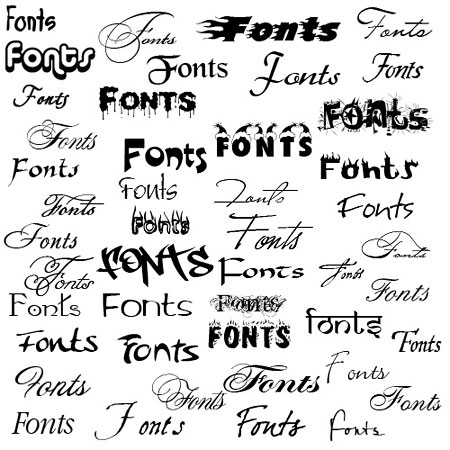 Do you struggle finding new fonts for your graphic or logo designs, or just for fun projects? The Internet has a plethora of font websites, but not exactly a large variety of free font websites. While some designers may shy away from free fonts for aesthetic reasons, consider giving them a shot. There are plenty of high-quality, excellent fonts available for free through these websites and they are definitely worth checking out. Note: Be sure to read the fine print of each font's use and copyright rules beforehand!
FontSquirrel is one of the slickest, most polished and well-designed free font websites on the 'net. You will find an impressive selection of free fonts, in both Open Type and True Type formats. However, the best part of FontSquirrel is seen right under their websites title, where it states " 100% Free For Commercial Use." The crew at FontSquirrel only lists fonts that the designers have specified are totally free to be used in commercial works, something that makes sorting through piles of different free fonts with different licensing rules much more simple. Definitely give FontSquirrel a shot when it comes free fonts of commercial use!
Available in both English and French, DaFont boasts over an astounding 12,000 fonts, all available for free! As a bonus, almost 3,000 of these fonts include Euro symbols and a little over 3,000 of them also include accent symbols. DaFont is definitely one of the biggest and most impressive free font collections online today!
Be sure to view the awesome and creative fonts like The Great Escape, Social Logos (based on Facebook, Twitter, YouTube), Many Weatz, and the excellent Bleeding Cowboys. These are just some examples of creative and clever fonts found on DaFont. While not all the fonts are available for commercial use (be sure to also read the fine print on each font), DaFont is still a great resource when it comes to finding different font styles.
Another hefty website that is absolutely loaded with free fonts is FontSpace. They have over 15,000 fonts available for free download, with varying licenses. One of my favorite fonts available on FontSpace is the cool Roskrift, a sketchy, script-style font.
UrbanFonts is an interesting font website, with some fun fonts for designers to peruse. They may not find as many free fonts as DaFont or FontSpace on UrbanFonts, but the designs are certainly unique and quite eye-catching!
One of the mainstays of free font websites is 1001FreeFonts. It's been around for sometime now and I have visited it often to find new fonts to try out. It doesn't' have the largest selection, but the website is easy to browse and the font quality is often top-notch. They also offer a massive, licensed for commercial use, font pack available for only $19.99 with 10,000 different fonts in it. 1001FreeFonts is definitely one free font website graphic designers should visit when looking for new fonts to broaden their design horizons!