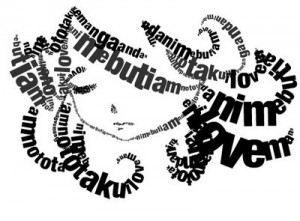 These days everyone has access to Apps. Whether it's an iphone, an iPad, an android or even another kind of smart phone, we all need apps to keep abreast of what's going on. As a graphic designer, one of the types of app that will always help you improve is a typography app. As you know, the better you know your fonts and more importantly, perfect typography to achieve certain looks, the more you're going to prosper as a graphic designer. So we've sized up some typography apps and bring you the best from the bunch.
For the Iphone & IPad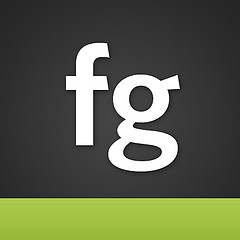 The Font Game
Created by I Love Typography, this timed game will put you under pressure of the clock to identify fonts from thousands of samples. As well as being lots of typographic fun for any font lover, it is also great to find inspiration for new designs. After you've completed a game, you can go over your answers and save fonts to your favourite list. For  an iphone it's just $1.99 or an iPad $3.99, and if you don't have either of those you can still test your typography knowledge on the web version.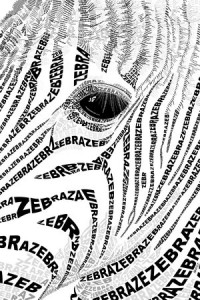 As you can see in the picture of the Zebra, TypeDrawing allows you to create impressive art with words. All you have to do is type a sentence then draw with your finger. For apple users, there is a free version of this available but obviously, the paid version is much more fun. It costs $1.99 for an iPhone and $2.99 for the IPad 0 bargain.  The TypeDrawing app has proved so popular that in the past it has received "App fo the Week" by Apple. If you don't have an iphone or ipad, you could always have a go on the web version.
iPhont (only available on iPhone)
This is more of a tool than an educational or entertaining app. Still great value, though, as you can examine text in different fonts, sizes and colors making it easier to select the perfect typography for your design. Other perks of the application include being able to publish what you put together on Facebook, Twitter and Myspace. Also, if you want to display your composition on a website, you can generate it in HTML, CSS and Native Objective-C code. Best part it – it's totally free.
For Andriod
Make stylish wallpaper for your phone with this free Android application that provides you with a long list of different fonts with a list of color schemes for you to work with.
Again, two versions of this – the free version of the $3.99 version. This is one of the most popular apps on the Andriod. It has been compared to photoshop and has many grat effects. One issue with it is that the contrast doesn't work too well but the final images you can create are awesome. If you want to expand the amount of fonts you have to work with, you can always download other PicSay Pro Font packs.
Of course, there are tons of other typography apps out there to play with and even more in production. So keep your eyes peeled for them because if it's helping you become a top typographist, it's helping you become a top graphic designer!