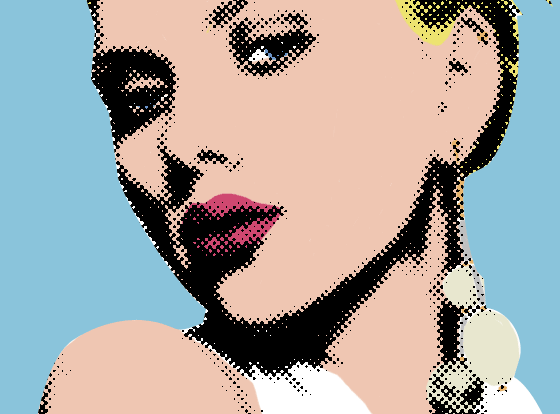 Are you interested in taking your ordinary photos and images and adding a special comic effect? Looking to take a picture and making it look like it was made in the Pop Art era or reminiscent of classic noir film?  Here are some helpful tutorials that can help you create all those effects and much more.
This tutorial teaches you from the very beginning on how to transform your personal art work into a comic book style graphic design. Starting from your very first line sketches although way to uploading your sketch to a design software such as Adobe Illustrator, this is definitely a detailed tutorial that might prove to be somewhat advance for amateur artists or beginner level design software users. This tutorial does provide step by step instructions along with real life images  so beginner attempts are possible and encouraged.
Are you a big fan of Roy Lichtenstein, Andy Warhol, and the whole pop art era all together? This tutorial teaches you how to take a ordinary photo and transform into a pop art style image. Geared toward beginner and intermediate users, learn how to create pop art style techniques such as dot layering with Adobe Photoshop. With detailed instructions and work screenshots, this a fun and challenging tutorial that is a must try.
If you are fan of old film noir or Sin City style films, then this is a great  graphic design tutorial for you. This tutorial guides you through each step on how to take an image and transform into a dark, noir effect. The cool aspect about this tutorial is that its instructions are even laid out as a noir comic book style. Basic knowledge of design software terminology and usage is recommended.
This tutorial is similar to that of the Pop Art Style tutorial with the exception that it focuses more on a vintage look rather than Pop Art style effect. It also teaches you how to add comic book like captions and speech boxes.  The dotted layering technique is also touched upon in this tutorial. Basic knowledge of Photoshop is highly recommended prior to attempting this tutorial.
This tutorial teaches you how to turn your images into a graphic novel style design such as manga or comic books. The example image shows how to take multiple images and transform them into a layout that resembles a page out of a graphic novel. Although not as detailed as other tutorials, those who know how to work with design software will still be able to attempt and be successful at this.