What makes a book great? You may say that it's all about the content and you will be right. However, a plain content won't help you to sell the book because your potential readers don't have a clue on what it is about. Sometimes, annotation doesn't help as well. What does, then? 
Graphic design book illustrations along with book cover designs are those two factors that turn readers from potential into real ones. A beautiful picture attracts people more than beautiful words. That's why book illustration designs are so important. In order to succeed in this sphere, you need to stick to some basic graphic design tips to make this process more productive and the result more appealing.
Keep to one common theme
If you're going to have several illustrations, you need to make sure they are similar in terms of colors, texture, and idea. This way, the book you're designing illustrations for, gets one story not only due to the text but also due to the pictures. This common theme will be later implemented into your storyboard.
Sketch your characters
The characters you use in your book illustration design are sort of lighthouses for your reader. They are the first thing they see on the book illustration and also the first thing they remember when they think about your illustrations. That's why, if you want to make the book memorable, you need to come up with perfect characters that will reflect the common theme and will be tightly connected with the book itself. In this case, you might need more than one try. Sketch your characters the way you see them in your imagination, then come up with several different concepts and choose the one that suits the book design the best.
Prepare color samples
If your book illustrations are black and white, it would be easier for you. However, most book illustrations are in color, which is why you need to prepare several color samples here. Don't be afraid of experimenting with different shades – 50% of correct visual effects depend on the colors.
Understand the brief
Sometimes (well, let's be honest – almost always) designers and clients have a bit different opinion on the way designs should be provided. It's still crucially important to follow your client's brief. If you have any advice, you need to discuss it with your client and then implement it in life. But not vice versa.
Get feedbacks
Feedbacks you get from your client and target audience will help you to figure out what could be made better. Remember, it's all about improvement and not criticizing you, so don't take it personal if you undergo any reasonable critic.
Book Illustrations That Deserve Your Attention
If you're a web designer, you know for sure how important it is to get your design skills improved in terms of inspiration. Therefore, web designers try to find ideas wherever they can in order to stay creative and, what's more important, on demand. Sometimes it is rather hard, especially if the Muse has left you and your deadlines are pressuring you. To show you that there is always a way out, we've decided to show you the web design inspiration hidden in books: you'll be amazed how web designers' imagination works when it comes to reading books.
Neil Gaiman. American Gods
This captivating book has already touched millions of hearts. The twists of this plot along with characters you worry about seem to be a perfect combination for those who need to get inspired. This fact is proved by Yongsub Song who has created a series of web design inspirational animation.
It is filled with amazing shades and colors, as well as with characters who impress our imagination. The project reflects the may American Gods are reflected in our minds: it is mysterious, intriguing and totally bewitching. Looking at this design, you also get a sort of light background music playing in your head that once again mesmerizes you.
This project is a beautiful example of one and only influence of secrets on our imagination. Beautiful, spooky, and chilling.
Stephen King
Stephen King is a true king of mystery and horror stories that have been inspiring several generations of web designers. His novels are an awesome example of visualization – while reading them, you get a rare feeling as if you were living in the book, experiencing the horror his characters experience. No wonder that lots of creative people choose King's stories as a source of inspiration. For example, Dre Murray decided to design illustrations for King's novels and totally succeeded in this.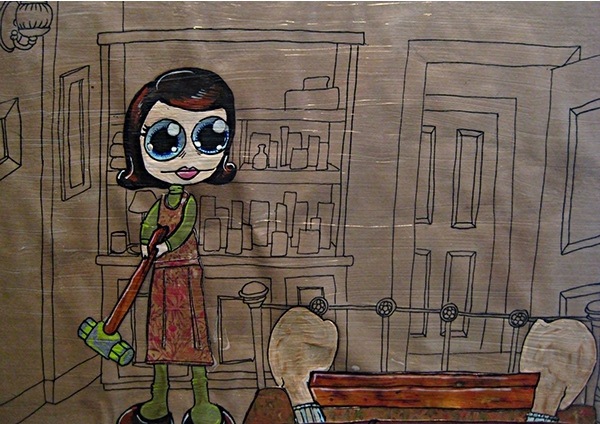 You may only keep wondering how awesome the illustrator has transferred those creepy feelings people get while reading the book. Perhaps, due to those big blue eyes or a dark color combination, but the impression these illustrations leave cannot be mixed with anything else, for they are a gorgeous combination of admiration and fear.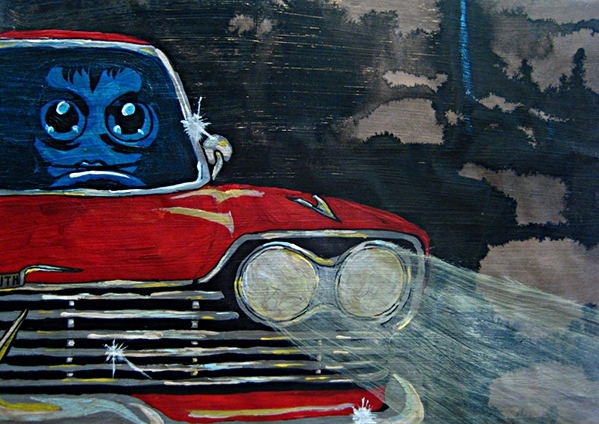 Such well-known characters receive their second lives on these illustration designs which makes them twice more recognizable. You cannot stay indifferent, not after you watch these multiplications. Inspiration is a large benefit you gain from enjoying these beautifully designed pictures.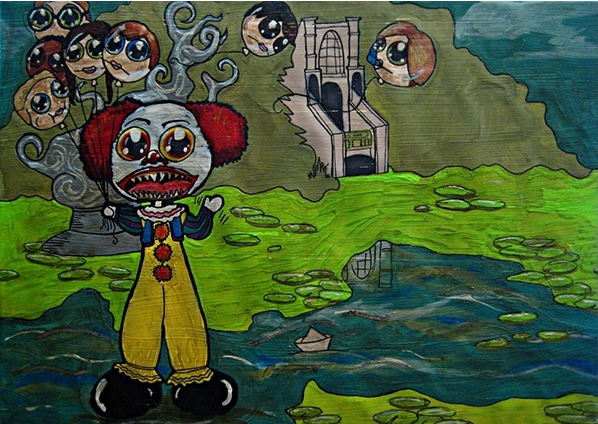 Antoine de Saint-Exupéry. Le Petit Prince
This is perhaps the kindest story imaginable. Every single word, every single phrase of this novel makes you have your head in clouds, diving into the overwhelming world of creative ideas. If you need to find something light, breathy and courteous, make sure you pay your attention to this beautiful and moving fairy-tale, as it was done by a talented web designer and illustrator Carolina Coroa. Her video and illustrations she made for this book for children aged 1-99 will touch every string of your heart.
Awesomely performed, the Little Prince makes you strive for your dream and achieve stars in the world of web design. This is a winning option for those who want to get inspired on a dull rainy day – this naive character brightens everything around him.