Hope you are doing well after all these holidays and tons of delicious food. If so, DesignContest has prepared an interesting infographics for you.
2014 year was full of improvements and achievements. And to sum up we decided to present a report about key facts and important figures of the year gone. This year 1624 contests were held bringing more than 113,700 designs at all.
Let's have a look through! 🙂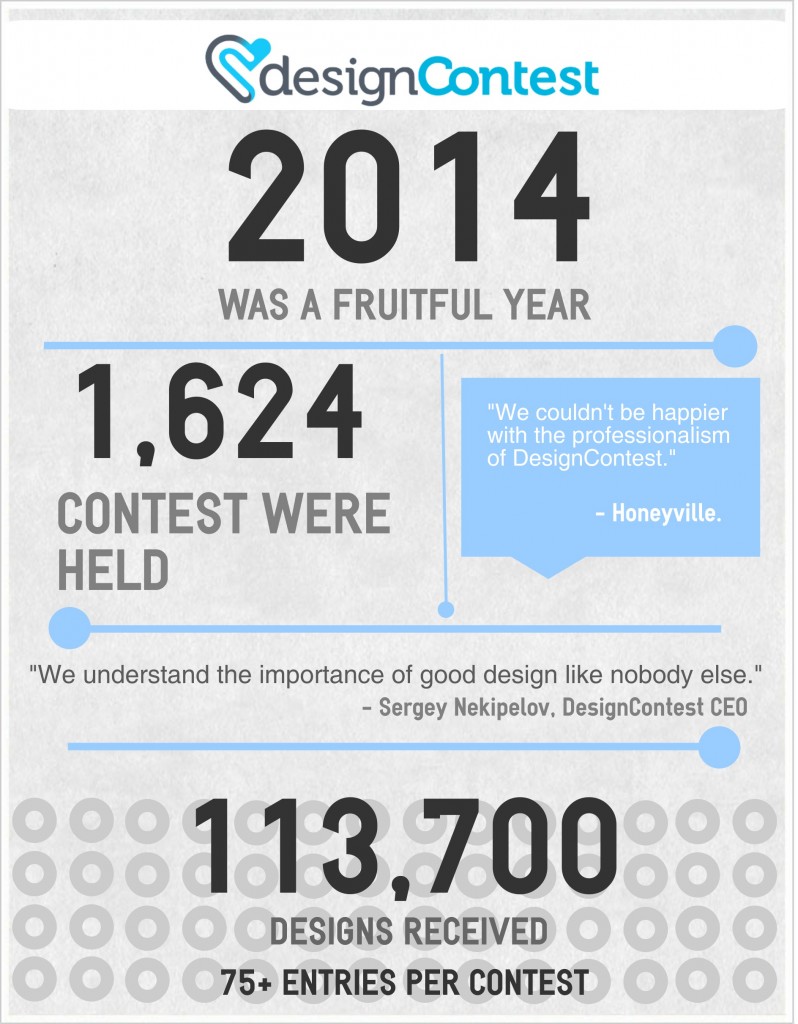 King's Ransom Contests
What is the biggest price of 2014? Amount set by texnikapro.ru has broken all records of previous years. So price of 2292$ is the biggest one on DesignContest platform ever. Client has ordered a website redesigning for Russian speaking designers.
The second and the third largest prices are 1870$ for website and 1723$ for logo design accordingly. In 2014 clients paid in average 357$ per contest. The lowest contest price is 185$ by default.
Popular Design Contests
As practice shows the most popular contests are with additional winning places. If designer didn't win the first place, at least he has a chance to reach the second or the third. The highest number of entries in 2014 was 1520, logo design contest launched by Resolve Systems. For example the highest number of entries ever was in 2013  and is equal to 1523. 🙂
A little less number of entries were reached in the contest by Turning Point Designer Renovations LLC – 1046 and by Community Ventures Corporation – 758.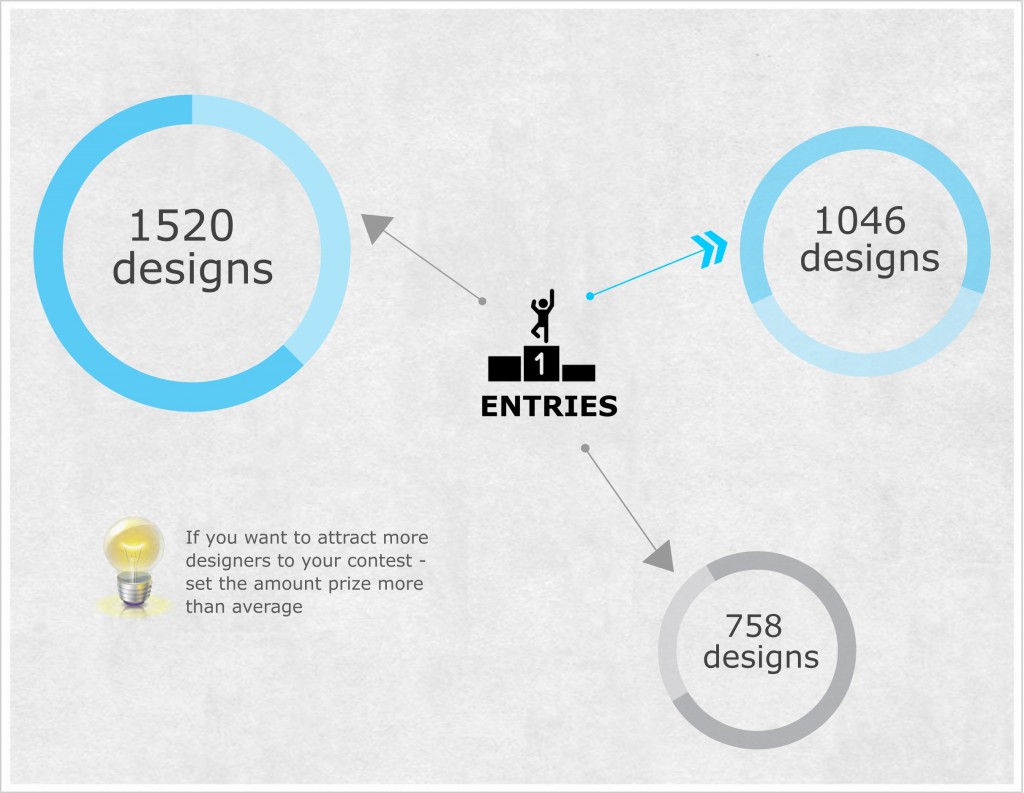 Logo Choice 2014
To define what exactly unites winning logos, DesignContest has conducted a small research. We have chosen randomly 500 winning logos on design crowdsourcing sites and grouped them according to several attributes.
What did we see?
82% of all logos contain both text and symbol, 17% have only text and only 1% of logos have just symbol. Read more about importance of combining text and symbol in our research on logo choice 2014.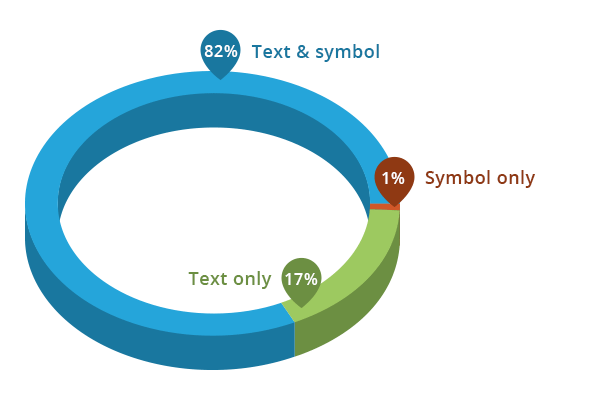 What About Colors?
Blue, red and green turned out to the most used in logos. Companies often use green for food and health products, especially organic. Green stands for prosperity, nature and loyalty.
Red color appeared in logos of event management, sport companies and start-up projects. For businesses red can be used for reflecting passion and excitement. Truly, this color can bring attention to your brand.
Blue color is usually used for services providers, investment and capital management companies and  pharmaceutical companies. It appears in 36% of all logos, mostly in monochrome and 2-colored ones. By the way, bicolor logos is one of the key trends of the year gone. Read more in our blog post about top logo trends of 2014.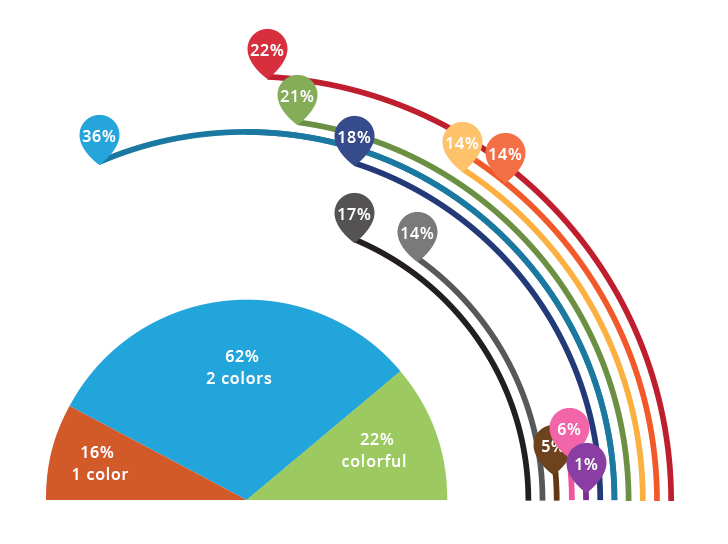 Thanks to our community of loyal clients and talented designers! All of you helped us to reach new achievements and goals in 2014.
We are going to spend an amazing year, with new discoveries and interesting stuff.
So welcome to DesignContest in 2015!