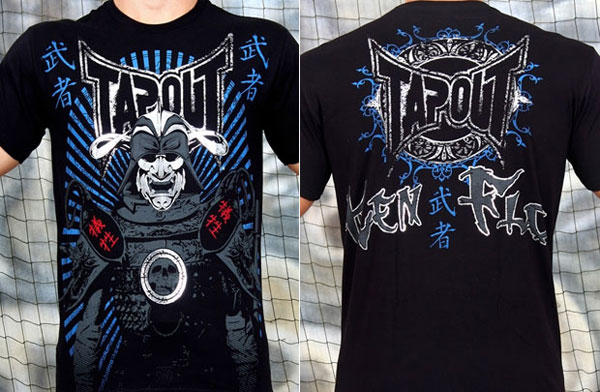 Mixed Martial Arts (MMA) is one of the fastest-growing, popular extreme sports among young adult males. With jiu-jitsu, muai thai, samba, judo and more all featured in this intensive and often brutal sport, MMA has legions of devoted followers. The two main fighting 'circuits' in the USA are Strikeforce and UFC (Ultimate Fighting Championship), although they recently were acquired by the same owner. MMA clothing and accessory designs have become super popular, both amongst the fighters and with the fans. It's a tough, no-nonsense style of gear with some dark, flashy appeal. Often, grungy and urban themes are combined in these designs to form an alt-jock style image. Interested in creating your own MMA style designs, be it for t-shirts or other uses? Check out these top resources for all you MMA inspirational needs!
MMA Logo TShirt Design Tutorial
This swell video graphic design tutorial, found on YouTube, is a great way to learn the basis of MMA style design. It's meant to be followed by users with the powerful CorelDRAW program, but users of other design programs should be able to learn something from it as well.  It's not a short tutorial (roughly 30 minutes long), but it has some excellent pointers and tips for those interested in designing for this tough type of wear. Notice the different reasons he adds some of the design elements and learn from it!
TapOut
TapOut is one of the biggest names in the MMA clothing world today, and for good reason. They sell an amazing line of merchandise with promotional material associated with many different fighters. Sadly, one of the TapOut's founders passed away recently, but the brand has continued on strong. MMA fans often sport TapOuts gear and their website is a great place to view top designs and get valuable inspiration about the sport's best themes in graphic design.
Sherdog
To learn more about the sport of MMA and to get a "feel" for the online community of it, check out Sherdog. It's one of the most well-respected names in MMA websites and offers an astounding array of info on the sport. Constantly updated news feeds, a large community forum, online store and more are to be found at this awesome MMA website. For designers interested in creating MMA style gear, Sherdog is an excellent web resource to peruse for ideas and for info on the sport of MMA in general.