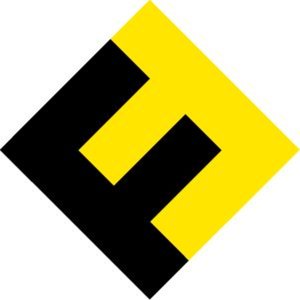 We admit it: we spend a lot of time talking about our favorite fonts and font distributors here. At the same time, we really don't feel like we should have to defend our devotion to this topic too much; after all, there are entire films devoted to the art and development typography, and some designers spend their entire lives focused on this specific section of the industry. With all that said, we'd like to introduce you to yet another of our favorite font vendors.  Please give a warm welcome to your newest typography friend: FontFont.
Based out of Berlin, Germany, FontFont offers a brilliantly designed website that focuses on selling thousands of different font types. Advertising itself as, "the world's largest library of original contemporary typefaces," there's little chance that any designer will soon grow bored while perusing through the many (many, many) font varieties. More specifically, FontFont sells an astonishing 739 different font families; the actual number of individual fonts is therefore much higher than that.
However, FontFont succeeds in advertising itself better than many other typeface competitors, simply because FontFont had the designer insight to create a great website showcasing many of the fonts in unique graphic arrangements. For example, where other sellers usually have a fairly simple "home page," FontFont took the opportunity to have their welcoming page be the forefront of showing how a variety of their fonts can look in commercial settings; featuring fonts of all colors, shapes, and sizes, this page inspires graphic designers with creative ideas while cleverly advertising for different typefaces. Among our personal favorites of these "home page" designs currently being featured are some of their stencil-family works and their comical "The Strongest Russian Man on Earth" graphic design. Additional advertisement-style graphic samples can be viewed under the "news" tab, which offers focused reviews on the latest font releases.
Searching for typefaces on FontFont can be done through random browsing of all fonts or found through filtered options (script, serif, sans, etc.). Filtering can also be done through selecting desired weight, width, and font family.
If you love all of FontFont's graphic displays and font families and think that you might be able to contribute some quality typography yourself, then this company even potentially has a place for your talent as well. All designers must first submit applications and font samples to a TypeBoard which reviews each submission for possible publication. If your work is accepted then FontFont will reward you with a designer's royalty of 20% of the recommended retail price of each package—an equivalent of about 45-50% of the font's wholesale price tag.