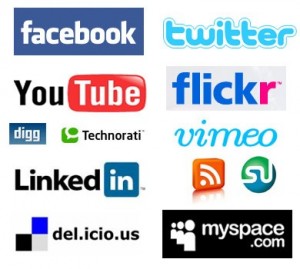 We might be going out on a limb here, but we're willing to bet that nine out of ten of our readers have an open window devoted solely to Facebook or Twitter, a window that's in use right now. The fact of the matter is, escaping social media networking is nearly impossible, as we all use the services day in and day out. This isn't such a bad thing, and in fact, when used correctly social networking locations can be an invaluable way to drive new business and forge new relationships with clients. However, managing the jungle that is modern social media isn't easy, and we feel your pain. To help out, we've compiled a short list below of some of our choice methods designed to maximize your presence in social media, boost business, and increase profits. There's no need to thank us: Just read through, and then like our Facebook page!
Understand the Audience: The first step necessary to a successful social media networking campaign is a deep and intimate understanding of your target audience. What we mean is, you'll first want to understand who your clients are before you can ever hope to market to them. Do you have a target market? If not, who have your clients been in the past, and who are you trying to hook now? Once you've established the who of your campaign, you can move on to the how. Before then, you're only casting fishing lines into an empty, dark hole.
Do the Research: Once you know and understand who your target market is, you'll want to do as much research into the field as you possibly can. Firstly, you'll want to make an effort to really get what the market wants, as well as what they expect out of your services. However, you'll also want solid data on where that market lurks within the Internet. Are there certain sites that cater to the group's needs? If so, target all of your marketing solutions towards those locations. If you're looking for crabs in the water, you don't put your bait in the trees.
Follow the Yellow Brick Road: Lastly, be sure to keep a firm understanding of your goals. Are you promoting yourself with abandon and sans regard to any long-term commitments? If so, reevaluate the situation, and come up with some concrete posts to shoot at. Give yourself goals to aim for, and your marketing will gain new clarity.