Imagine the talk between Kevin Systrom, Mike Krieger, the original authors of Instagram, and their business consultant:
          – We've come up with an awesome idea for a startup. What do we need next?
          – Oh, that's simple. First, you need to find an angel to launch the project, then create an MVP and present it to accelerators in order to find more venture capitalists. If you came up with a unicorn, it will speed up your exit and the niche you leave behind will be really hot.
The real meaning of these frightening phrases is ridiculously easy and can be put in other, simple words:
"You need to find your first startup investor to launch the project, then create a simple product without any additional features to trace the users' reaction and present it to other investors who can trust you with their money. If the project you come up with is really unique, it will be bought by technical conglomerates like Google or Microsoft and, afterward, it will attract more startups to the market niche you operate in."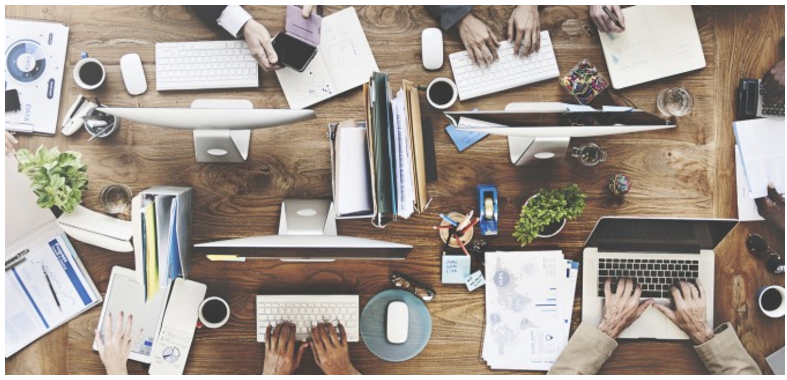 Startup business has become so popular no venture can do without it. Which is why startup slang has penetrated not only into the business world but also into the world of graphic design. The reason for this is very simple: every startup needs to be presented for investors and future clients; graphic design is the simplest way to do it. Without a proper design, your startup will be nothing more than a wacky idea. Designed wise, it will appeal to your investors and secure your startup business in the future.
A startup's MVP and your logo – things in common
Not only design but also startup principles are significant for your product if you want to keep it original and unusual. Surprisingly, the closest relations belong in this case to a logo design and a startup's MVP.
MVP – what's that and what for?
A minimum viable product (MVP) is a product widely used in startups that contains only basic features for it to deal with minor clients' requests and doesn't have any additional perks and benefits called upon attracting more customers. It is designed for understanding what the clients' reaction to the product will be and what needs to be improved in order to completely satisfy them.
MVP principles implemented into your logo design
Sergey Nekipelov, a CEO of a marketplace DesignContest, says that MVP principles turn out to be highly useful in your logo design because they help you to prevent any failures connected with your clients' reaction to your new logo. The main stages that every MVP should go through are ideas, building a code, measuring data and learning from the result. The same refers to a logo design.
Idea
Every successful venture has a great idea behind. Every successful logo does the same. The idea, hidden in an MVP, demonstrates the core of the project and the functions the product or service cannot do without. Your logo should have a considerable idea as well. Evaluate all the key factors your logo should influence: your target audience, your sales expectations, your company's background etc. Everything matters when it comes to your logo's idea.
Building a code
Building a code in MVPs means putting the ideas into an actual practice. Certain rules designed for MVP can be applied to a logo creation as well. You need to think fast and develop your idea into a real life so that you can have a just-in-time usability. Make your logo simple. Still, "simple" doesn't always mean minimal (even though minimalism is one of the most popular logo trends in 2017). In the case with a logo, simple means easy to grasp.
Measuring data
Making your logo simple and clear to understand is one of the initial steps but not the final one. The most substantial part would be the analysis you conduct in order to realize what needs to be changed. Customer liaison is aimed at improving your logo in order to get a better result. If done properly, you won't need to redesign your logo in the nearest future which will save you lots of money.
Learning from the result
React fast is not only every startup's motto but also a tagline of every comprehensive designer. Overcoming the problems clients face can guarantee you the finest results. Also, the real aim of every MVP is hidden in this very last stage: improvements and development of any MVP along with a logo helps you to bring your product or services to the top of a marketing world.
The process of creating a minimum viable product and designing a logo are quite similar. Do you agree? Share your thoughts with DesignContest!