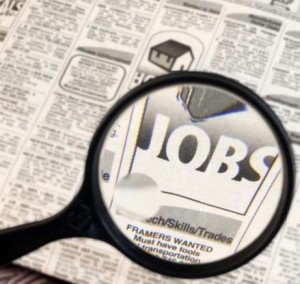 There's no good way around it: Flat out, job hunting is not an enjoyable experience. Finding new gigs can be difficult, and founding new working relationships with prospective clients can be unbelievably challenging. Not to mention the fact that finding legitimate avenues for advertising alone can be difficult. With all of that in mind, how in the world is a working freelancer to find any good design gigs? The solution: By doing absolutely nothing.
There are a lot of ways to advertise your services without doing a thing. We're serious—you can kick back and not worry about marketing in the slightest, all while raking in the clients. Still don't believe us? Then sit back and observe, Grasshopper. Winning clients in your sleep is easier than you might think.
Get A Website, Foo': Pardon the Mr. T style heading, but we can't emphasize this enough. If you don't have a website that details your experience, your skills, and your services, you're missing out big time. Why is that? Well, consider this: What if you had a site where your locality was registered alongside your portfolio and resume? What if those in need of a graphic designer could search for one in their area, and get your site in return? Wouldn't that be a convenient way to find new clients without even lifting a finger? We think so! So, get out there and get to registering. Remember that your website is going to need cPanel and WordPress, too, as these are both powerful and simple tool for web management.
Optimize The Joint For SEO: Once your site is up and running, you're going to want to ensure it's been optimized for search engine optimization. This means adding META tags, running your coding through various (often Google-supplied) utilities to perfect search functionality, and generally tweaking text copy to accurately reflect the services you offer. It's simple, quick, and will take your design revenue to the next level.
CraigsList: The last thing you can do to find new clients without moving an inch is create a CraigsList advert. We mean, why not? It's local, it's specific to the areas you're looking for, and it's completely search-ready on every front. We can't think of a better way to find local clients, and best of all, it costs nothing—zero, nada, zip—to create. Sounds like a bargain to us!