Must-Have Graphic Design Skills In One Infographic
Posted on August 16, 2017
Category: Infographics
In 2017, being creative and managing Adobe Illustrator is hardly enough to turn you into a great designer. DesignContest wants to introduce 9 must-have skills that will make you distinguished from other designers and will guarantee you a better salary and much more challenging projects.
How many of these skills do you have? Tell us in the comments below!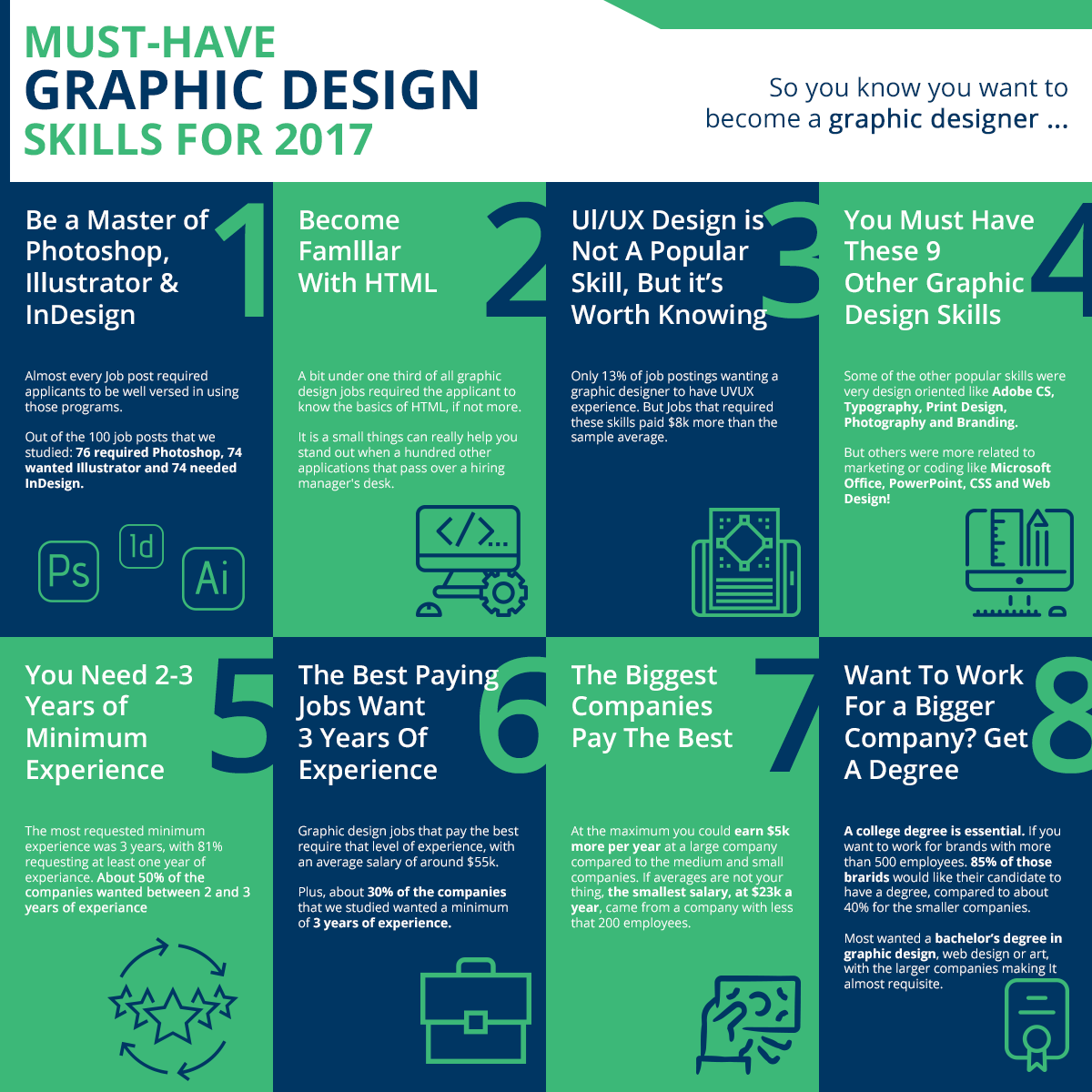 Are you a Designer?
Join Us
community counts
~200k designers

Related Articles
Design Tips, Infographics, Marketing
More than 70% of human beings are visually oriented. In other words, majority of...
Corporate Identity, General, Infographics
Alina Wheeler, a branding expert says the following: "To rise above the clutter, a...