Some people get petrified with the word "crowdsource" and don't really get how it works. That is why DesignContest has asked three designers on our platform to explain their understanding of the concept of crowdsource and its role in design. We asked them to be honest so that our readers didn't miss any pro or con this phenomenon has. Read the opinion of these people who have different experiences in design and a different vision of it.
One of our most experienced designers: Lizonil
Let's start with Lizonil, our top designer on DesignContest who has been an inspiration for lots of young designers. She has become our designer of the month several times which speaks of nothing less than her outstanding design skills and an out-of-box mindset. We've decided to ask her what she thinks of crowdsourcing in design due to her vast experience in it, and here are her answers that will make you think of this issue even more: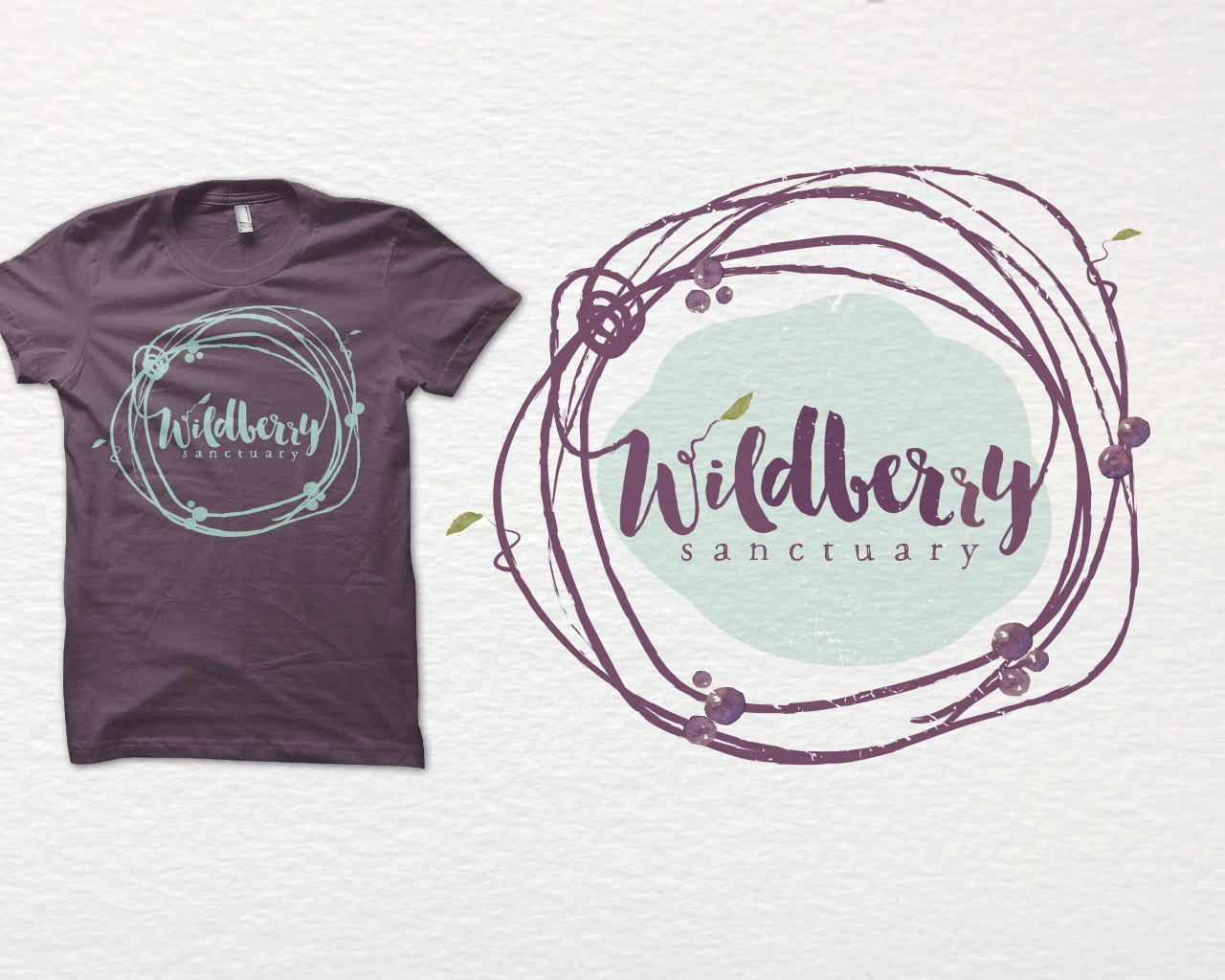 – When did you start designing? And when did you face design crowdsourcing? Has crowdsourcing influenced the way you work?
I started designing professionally about 30 years ago, when I worked in the marketing department of an Architects office, a long time before google, windows, adobe, etc were ever around!
I first started designing on a crowdsource site in 2011, and it was DesignContest.  I had never heard of this platform before, and I was stuck at home going through a very strong course of chemotherapy… Design Contest enabled me to work from home as going out to work would have been impossible.  I really enjoyed how DC stretched my creativity, as I could attempt design styles that I had never tried previously.  I have learnt so much since joining DC.
What I find so great is there is no pressure, and to design without pressure is so much easier, because there are so many other designers also designing for one client – you don't have to worry about getting the style they like wrong, because there will always be another designer who can fit the bill, therefore you aren't letting anyone down.  I know we are supposed to be competitive, but to be honest, we do all work together, and help each other out.  It is a great community. I have dabbled with other design sites, but I don't really like the way they work, compared to DC.
– As far as I remember, you've lived in several countries. Does it help you to get along with your clients? If not, what does?
Yes, I have traveled a lot, and lived in several different countries, and it really does help to understand different cultures, and to have something in common with your clients.  I have made friends with some of my clients, and stayed in contact with them outside of the design world.  I have had the opportunity to work in Zagreb and Zurich, where clients I have met through DC have flown me out for workshops.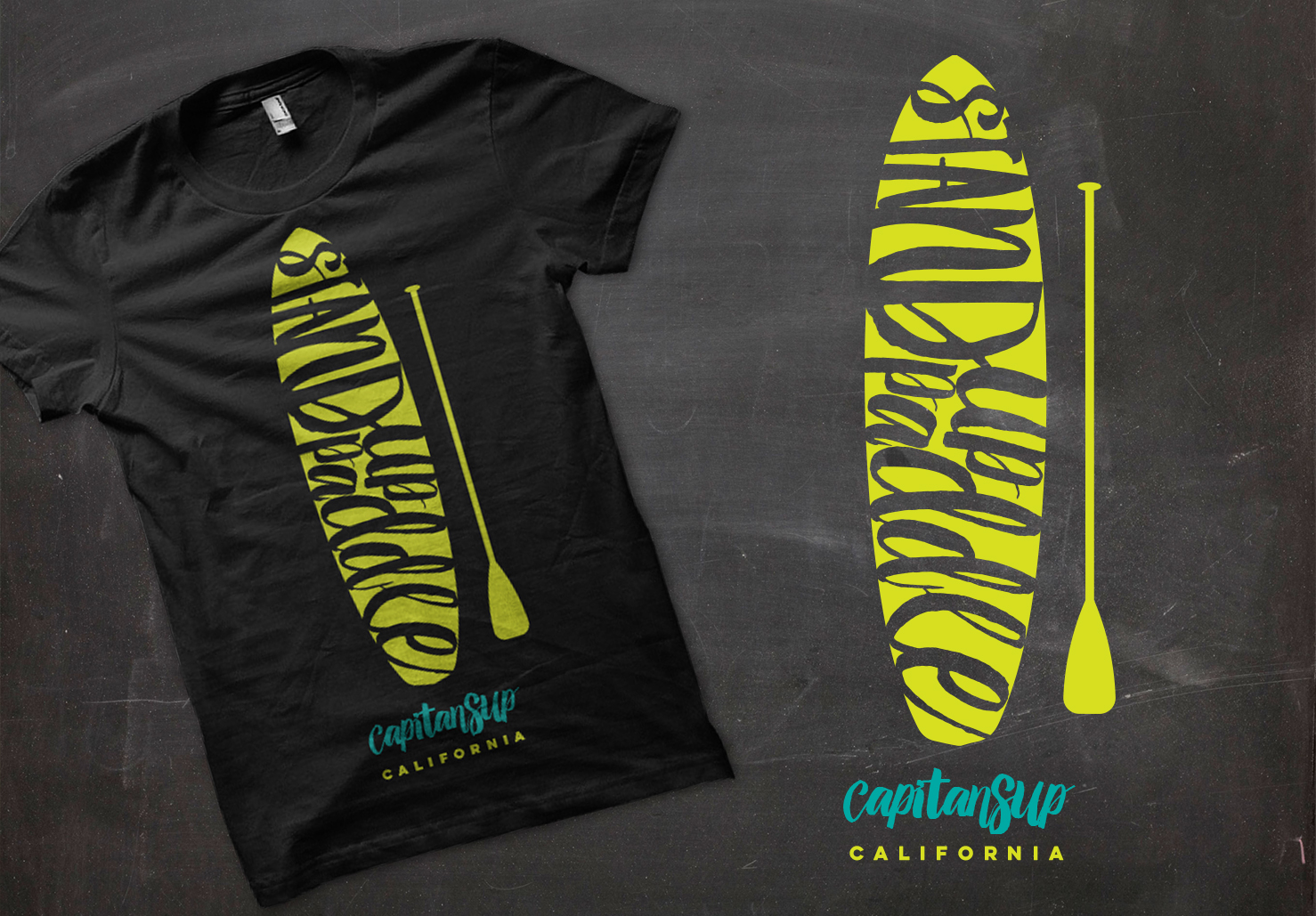 The great thing about crowdsource designing is it helps you to market yourself, and I now have clients all over the world, whereas before joining the crowdsource platform, my clients would have been more local.  All my local work is now voluntary, I am lucky to be in a position now to do that, so I design for local charities, our village magazine, our local businesses – it is nice to give back to my village.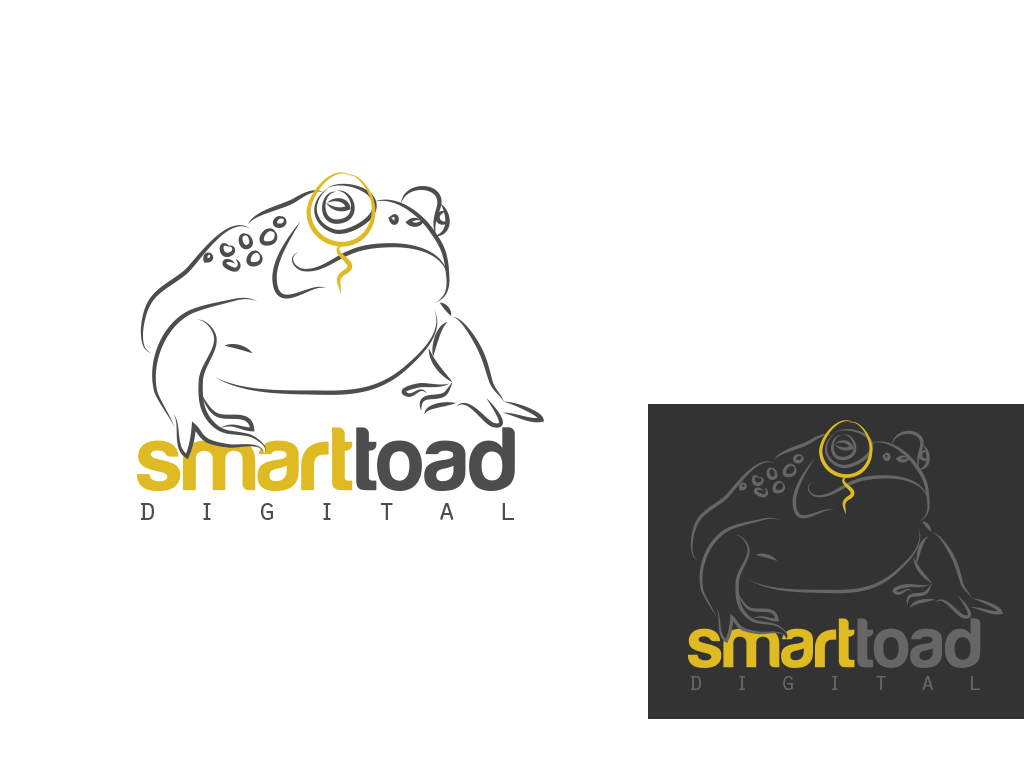 – What are the main pros and cons of crowdsourcing for you as a designer? What pros and cons do you see for a client?
Pros – The fact that you don't feel under pressure is a great pro for me, you have a timeline set out, and a team of admin behind you if you need help.  I usually only go for guaranteed contests, because that shows me the CH is serious about his/her business and understands the work that goes into each design.  It is also a great place to meet other designers – I really do love my DC design family.  It's a good place to showcase your designs too.  And as I said before, I can try designs that push my boundaries, so I am constantly learning and improving – hopefully!  For example, I have been asked to create a snapchat filter… not being a snapchat user I had to do a lot of investigating, but now I can add that string to my bow! Along with many others, including surfboards would you believe!  Another pro is working from home.
Pros for clients – the number of designs you receive for the cost… it's pretty incredible, and it's easy to communicate with each designer. so asking for tweaks is quick and simple. The client also has great support from the admin team, and especially has a team of moderators looking out for any copyright problems… you won't get any clip art in your logo at DC.
Cons – I guess the only con is you don't talk to the client face to face, although I have had skype calls with some Contest Holders after I have won a contest so that we can get the finer design details down.  Although this can be done through messages, sometimes face to face is just a little quicker.
If it is no secret, how old are you? 🙂
I will be 55 this year! My brain thinks I am 25, but my body knows better!!
P.S. Here are several designs I want to share with you:Â the local magazine cover, and a little character for the Saxon Tavern, here he is dressed as an angel for their Christmas tree.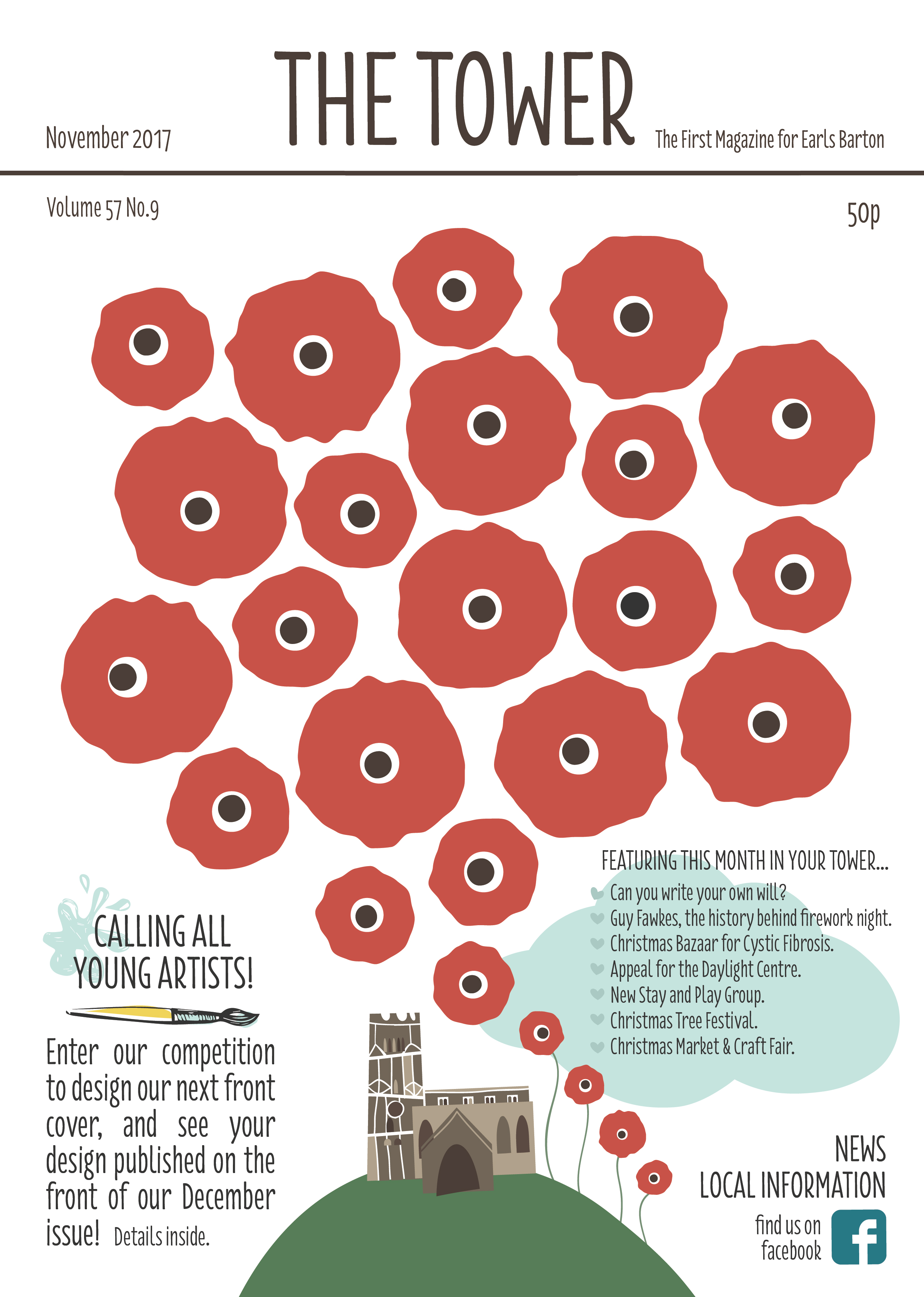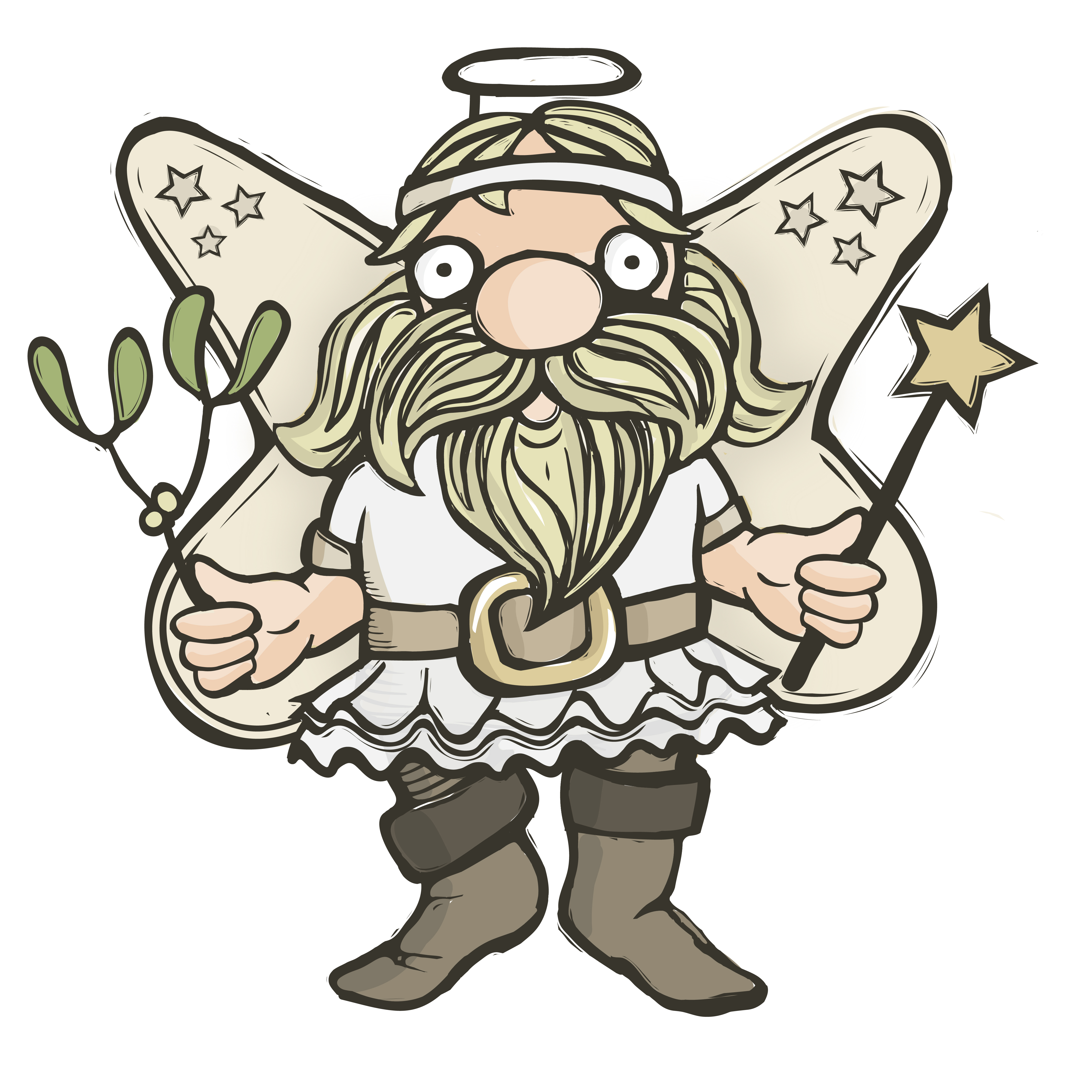 One of our most proactive designers: Hollander
The way this person creates his designs is truly amazing because every single design gets reflected in our memory. Hollander is capable of turning your idea into a gorgeous masterpiece in the sphere of design. That is why we wanted to hear his opinion so much: this person surely knows what he is talking about!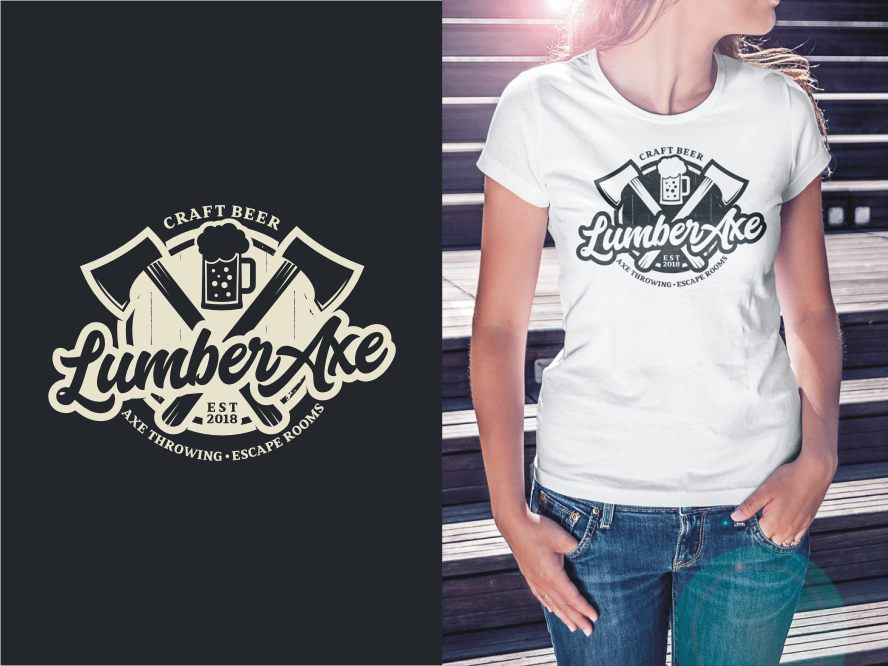 – How long have you been dealing with design? When was the first time you faced crowdsourcing?
Everything started 15 years ago. Now it will be hard to call "design" but back at that time, I thought it was quite a decent level. Naturally, I wanted to share my skills with others and make some money. It was the time when freelance platforms started gaining their popularity in the region I lived in (Eastern Europe). It is no surprise that clients didn't trust a newbie with no experience and portfolio. That is why design contests became my very first tries in design that helped me to get some experience, to improve my design skills, and to increase my portfolio.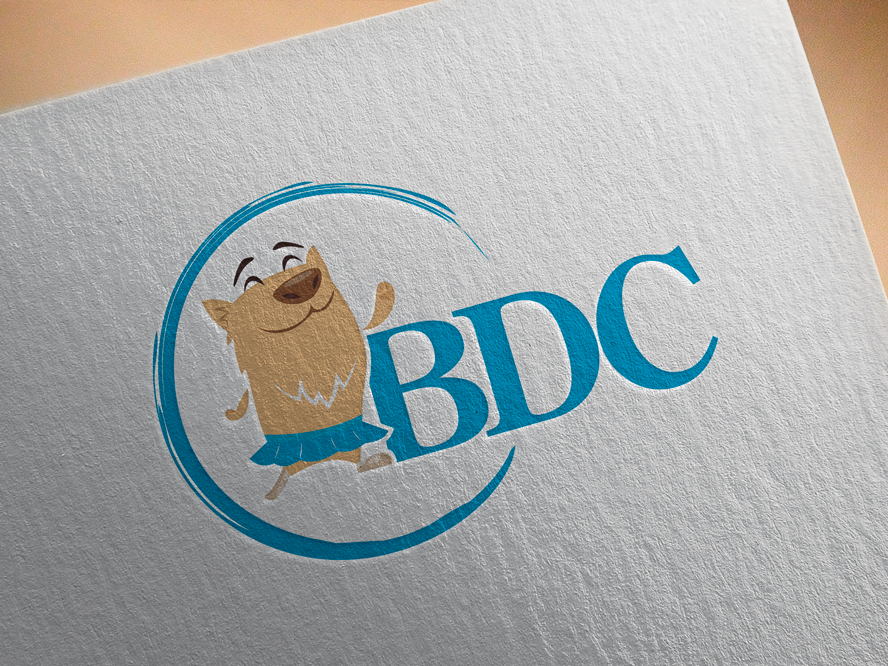 For quite a long time, I considered freelance to be just my hobby that gave me a possibility of an additional income. It turned into my permanent job only 3 years ago. But even now, despite me being 43 years old and achieving some success, I don't think I can purely rely just on a project work and still find crowdsource to be the main source of ideas in design.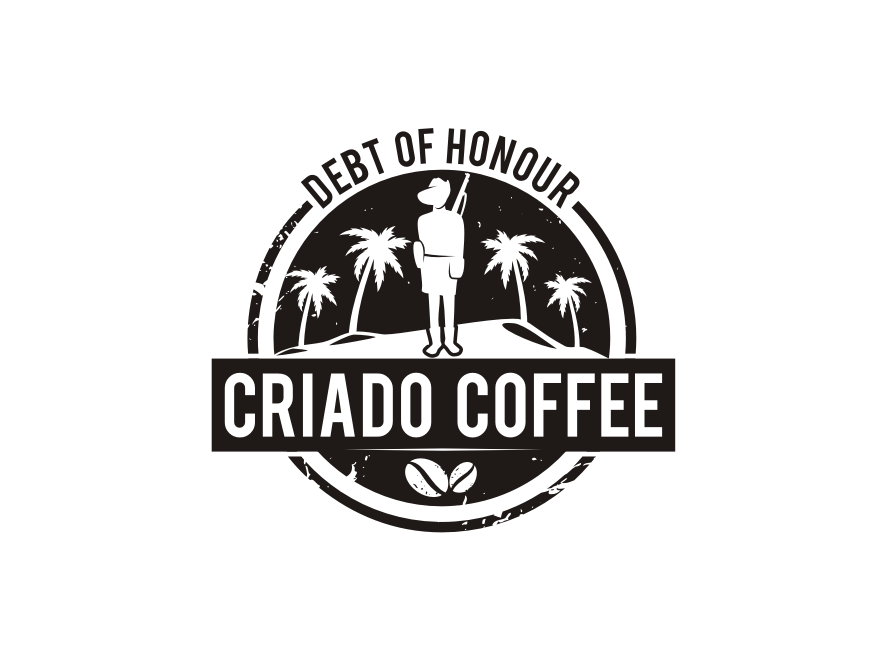 – Did crowdsource influence you in a way? 
It is a considerable experience. Taking part in the very first contests showed to me that my skills are of quite a low level. I could compare my entries to others, saw the clients' evaluation, and started to understand the directions and the ways to solve different tasks.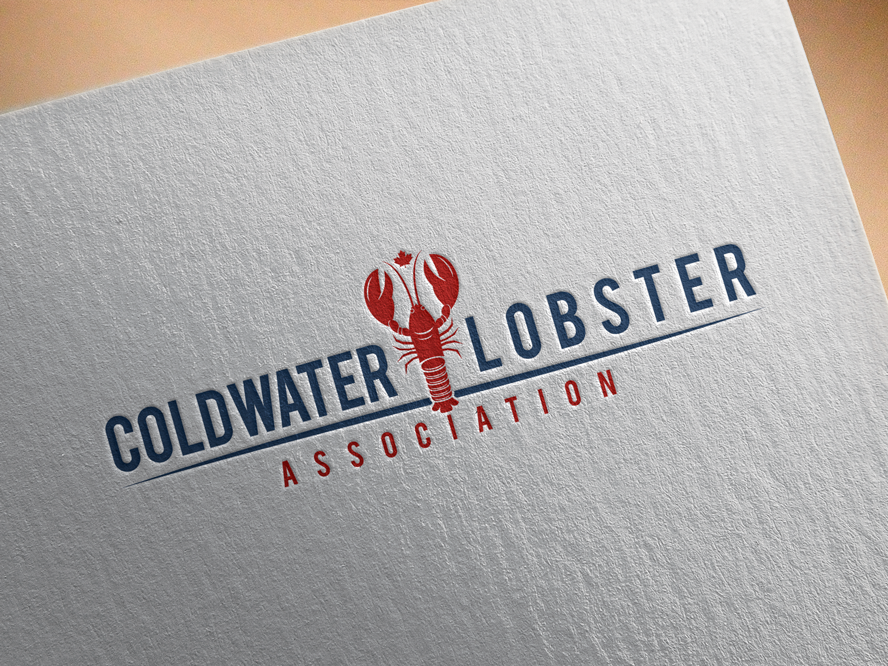 On this stage, the most important thing is not to break. This is also the stage when you realize whether design is your thing or it would be a waste of time for you. However, even winning 1, 2, 10 contests doesn't mean you've reached the highest level. To my mind, the main thing in crowdsource for any designer is to make a name. Ideally, you need to do it the way a client wants to come back to you again, just this time using a one-to-one contest.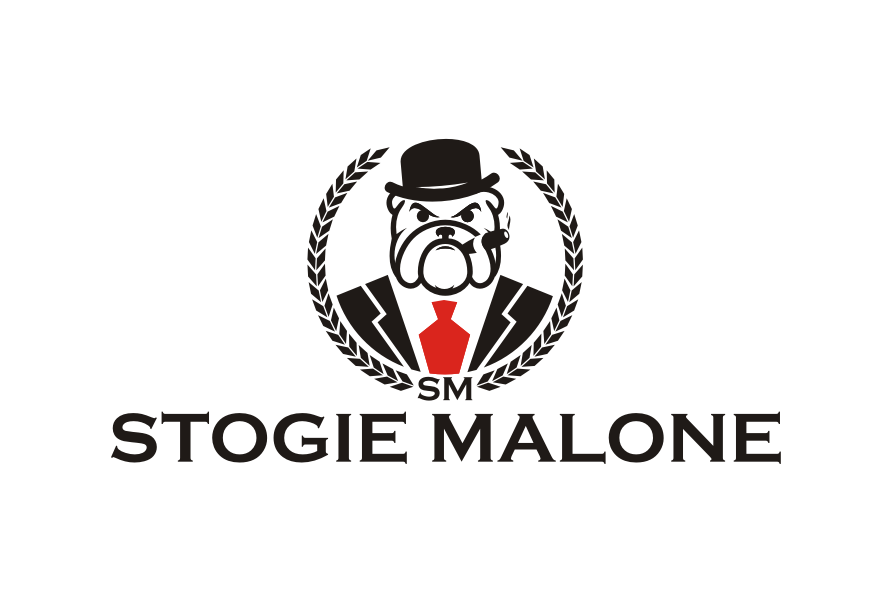 – What are the main pros and cons of crowdsourcing for design and why?
Any, even the best business, has its peculiarities and nuances. The same is with crowdsource. There is no denying the fact that it allows clients to get lots of design options. However, these design options can be of a bad quality. Why? Some experienced designers share an opinion that contests exist only for newbies. At the same time, professional designers prefer one-to-one contests or at least they don't work the way they can when taking part in crowdsource contests.
In some way, this is true. With your experience getting increased, you start appreciating your time much more and you become quite picky when it comes to contests. When your work is in demand, you can choose the contests you like and take part only in those that give you the assurance in the future success.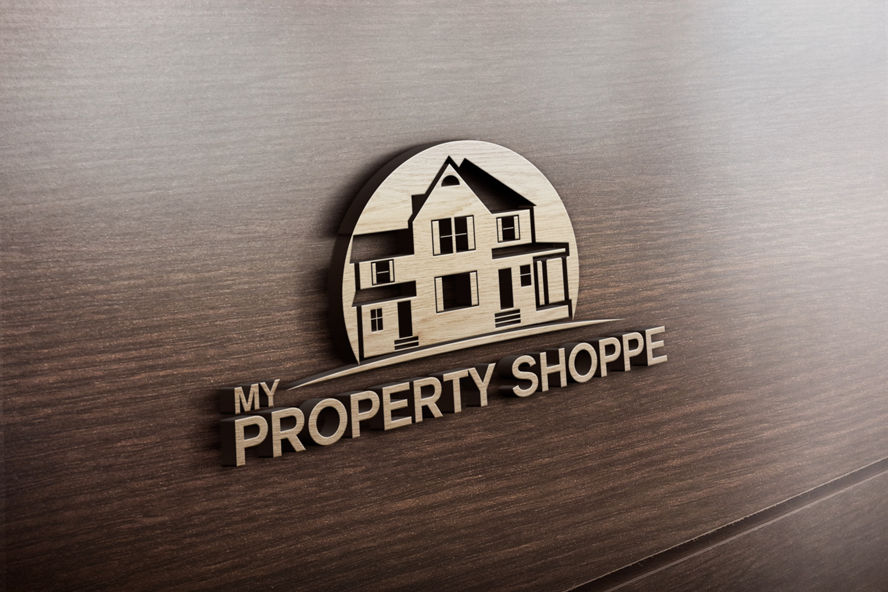 To my mind, in contests, clients pay for the opportunity to choose and for the number of options. Perhaps, to solve some specific tasks, it is better to work in a one-to-one contest.
In spite of that, I'm sure that every client gets a satisfaction from contests they expect. A lot of options, fresh and sometimes even unexpected ideas. This is a major advantage of crowdsource. Especially when the contest is looked after. A great task and brief, management and evaluation are very important issues if you want your contest to be great. An awesome motivation would be also a decent budget, several prizes, and a guarantee that the winner will be chosen.
Crowdsource is the foundation of freelance. Sportsmen have championships and Olimpic Games; designers have everyday contests to prove themselves and others they are really the best.
One of the most talented young designers: Routh
Routh is extremely passionate about his designs. Though he is just 20 years old, he has already achieved a lot, including the eternal love and appreciation of those clients he met on DesignContest. That is why it was crucial for us to find out the opinion of this young talent and to understand what he thinks of crowdsourcing.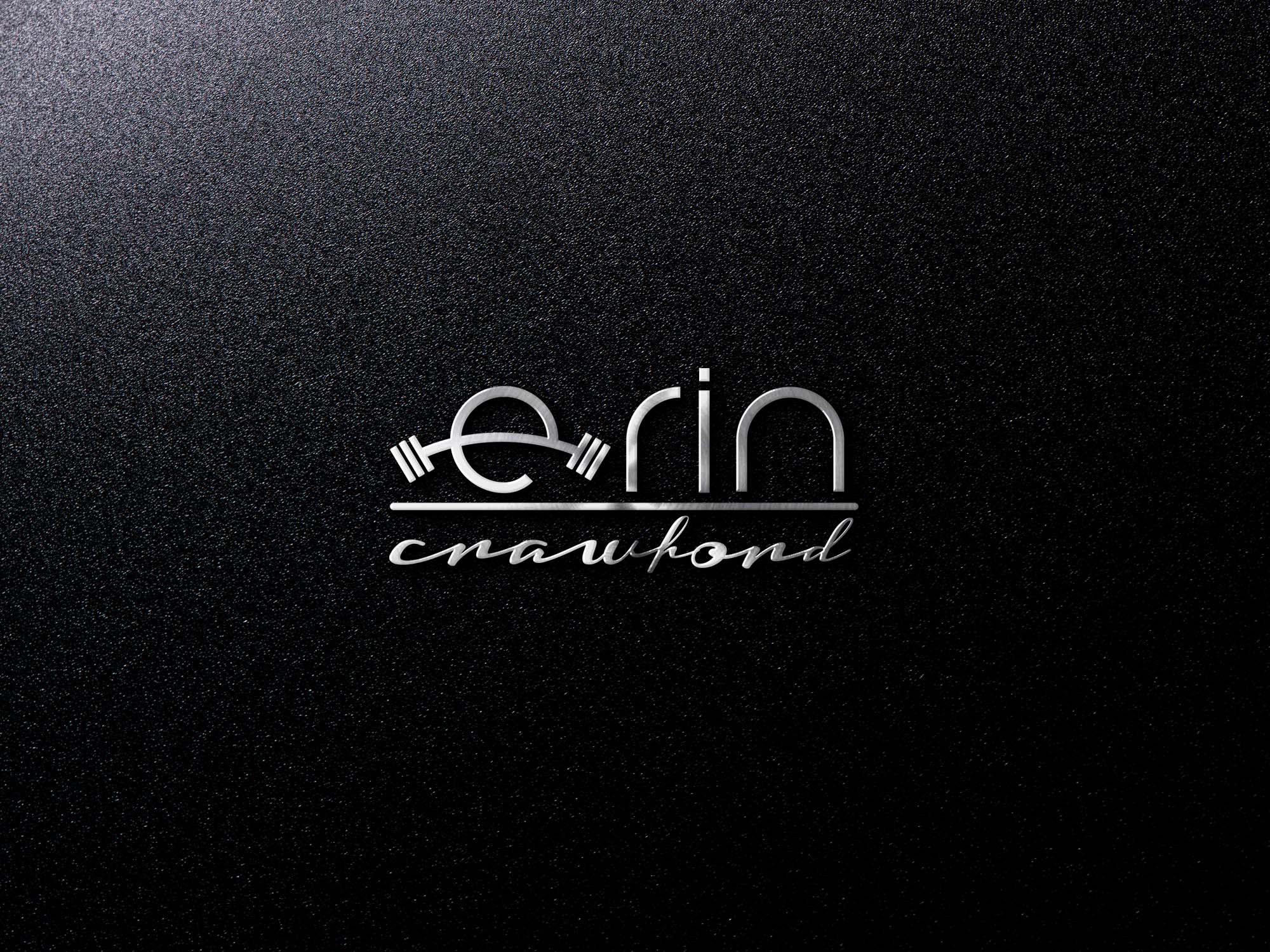 I first started designing when I was in the 7th grade; I started out by designing banners, buttons and other UI elements for online forums. I initially signed up for a crowdsourcing 'design' website in 8th grade and submitted one design, discouraged by not being chosen as the winner I chose not to further pursue the seemingly materialistic endeavor. Three years later I stumbled upon DC during summer break, and that is when I seriously started participating on a crowdsourcing platform.