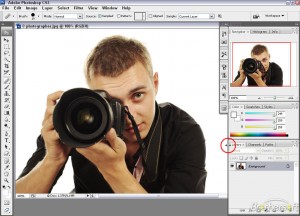 There are thousands of blogs dedicated to the art of graphic design online, with varying quality and content. We have developed a short list of some of the better Photoshop blogs online today. Take a look at these top picks for excellent Photoshop blogs ; read, learn, and hopefully find your niche in today's graphic design market!
Photoshop Disasters
Photoshop Disasters highlights some of the best examples of terrible Photoshop jobs. Surely, we have all made some mistakes with our graphic design projects, but these shown on the website are simply atrocious! Check 'em out for a good laugh and remember not to make the same mistakes in your work as well!
Planet Photoshop
Are you a hardcore Photoshop fan? If so, check out this sweet blog with everything from touch up tips, Photoshop news, tutorials and more, all from Corey Baker. He is the Education and Curriculum Developer for the National Association of Photoshop Professionals, and the head producer of Planet Photoshop. Give it a visit today!
Photoshop Support
While this blog may appear simple, don't let its appearance fool you- it hosts a wealth of Photoshop material and info! Frequently updated, and with some annoying ads, this blog continues to be one of the top Photoshop blogs online today! Check out their excellent examples of fun design, such as this one about a fake grocery store in a subway station.
Scott Kelby Blog
One of the top graphic design blogs online today, Scott Kelby's designer blog features frequent updates covering the world of graphic design. It's called the Photoshop Insider and the author is the editor of Photoshop User, a popular design magazine.
Dear Debbie
Dear Debbie is a blog about graphic design and Photoshop, run by Photoshop expert Debbie Grossman. It's an entertaining blog with some excellent graphic design advice and stories. Look out for her "Good Question" posts, where the author answers design questions in a Dear Debbie-newspaper style format. It's a great blog for designers, both for the new or the experienced to read!
Julieanne Kost's Blog
J. Kost's Photoshop blog, hosted by Adobe (the company behind Photoshop), is a great resource for excellent tips and trick with Photoshop, Lightroom and other Adobe products. It's fairly formal (has some very detailed tips and discussion on different techniques used in various Adobe programs) but still a wonderful website for designers to follow!