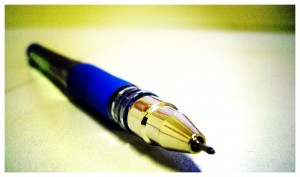 When you get to the point where you want to develop your corporate identity, you are going to need the help of good graphic designers. In order to get the perfect design, you need to be able to create a top notch design brief to best communicate what you want.
This may seem obvious, however, many entrepreneurs find it hard to articulate what they want. This is not because they don't know their company inside out but just that they don't know where to start. So here, designcontest.com have outlined some guidelines:
So, what should a design brief consist of?
A Flash Reveal

This should be like speed dating, where you only give the basic key points about your company. Who are you? How long have you been in operation? What size is your business? What services or products do you offer and where are they sold? Are you upmarket or high street? Is your base at home or are you a multi-million dollar corporation based in a sky-scraper? With this brief background, you will effortlessly be communicating what you want reflected in your corporate identity. Remember that they don't need to know everything about your company – just what's relevant.
Quality not Quantity
There's no need to get wordy or go into in-depth explanations about the company. Just like the most effective designs, the best briefs are kept simple. If you can, try to bullet point clear and concise information, or at least strip it down to predominantly talking about your desired results. If you don't know what you want, try giving the problem statement – a description of the issues that need to be addressed by coming up with the design.
Stay Visual
Often words will not cover what you're looking for – especially if you don't fluently speak graphic design jargon – so its important to give examples of other work you've seen and liked or been inspired by. For instance, if you want a new logo, send an example of a few logos where you've either really liked and/or disliked what they've done. It will give the designers an idea of your preferences and save time in the long run.
What's your appeal?
How do you think the consumers see the company? For example, if you're a cake company, do you make cakes for kids; for weddings; or for a small niche market.
Color me happy
Having an idea of what colors you want, is vital. Some designers prefer working with CMYK (best for full color printing) and RGB (better for screen color e.g. websites) whilst others prefer pantone (specific ink colors). Although you don't need to know much about these color palettes, you do need to find samples of the colors you want and be aware that what might look like a certain shade on screen, may not look the same when printed.
Bringing all these things together will not only articulate to your designer, what you're looking for but may also help you create a clearer picture of what you really want, to  the people in your company. Although it can be difficult to keep things simple, once you've created this design brief, you can use it as a template for future creative projects.