Thanks to the progress we can save our valuable time. Smart phones are the powerful tool to ease our life and make it more convenient. The fact that nearly 5 billion people use mobile phones made companies consider mobile marketing as an efficient marketing channel and additional source of income.
Most of people would absolutely agree that doing simple shopping through mobile apps is easy, comfortable and time-saving. Nowadays using apps is natural. Using apps is modern.
That's why we have collected a couple of infographics showing some facts of M-commerce.
Young mobile users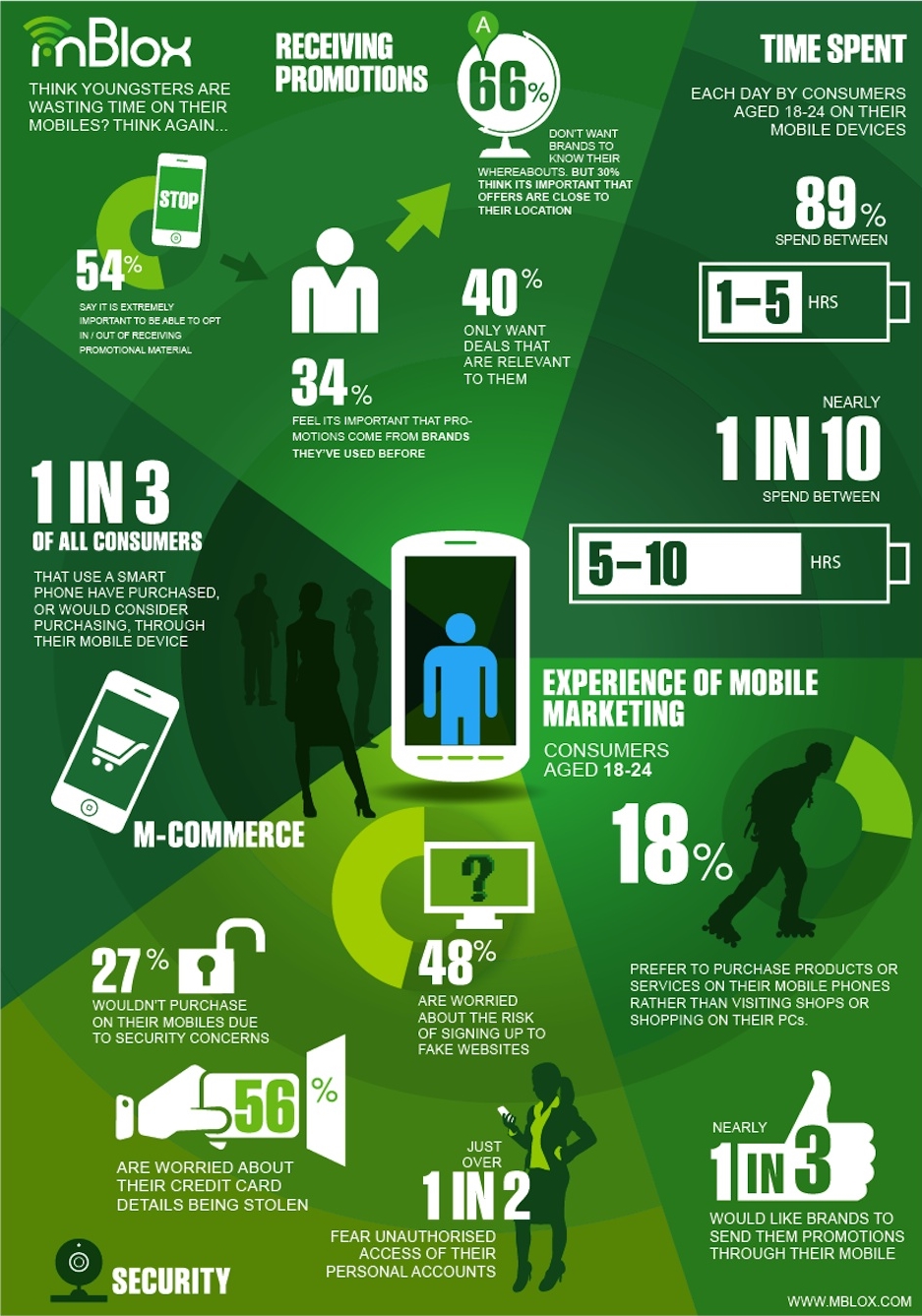 Source: www.bestinfographic.co.uk/2012/02/24/marketers-what-mobile-users-will-and-wont-put-up-with-infographic/
.
M-commerce conversion funnel


Source: www.developingrevenues.co.uk
.
Gender diffrence in shopping activities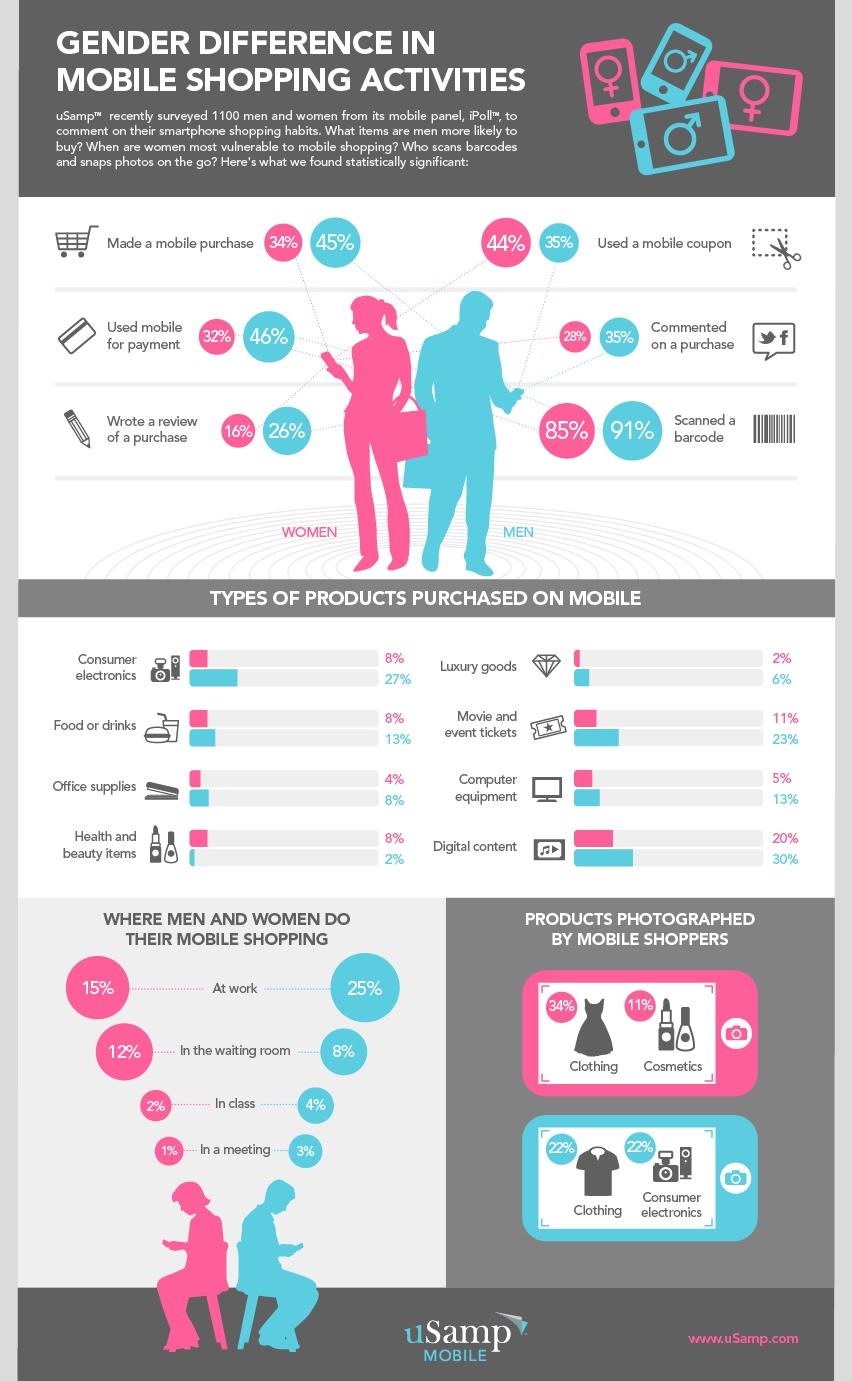 Source:Â http://www.mediashman.com/blog-webmarketing/2012/09
Do you often use mobile for shopping? If yes what do you usually buy?