For many of our designers, logos are a favorite thing to design. Logos can range from simple to complex in appearance, but the truth is, a great logo design requires thought, conceptualization, and planning in addition to design skill. A logo can represent a company of any size, a single person, or even an event.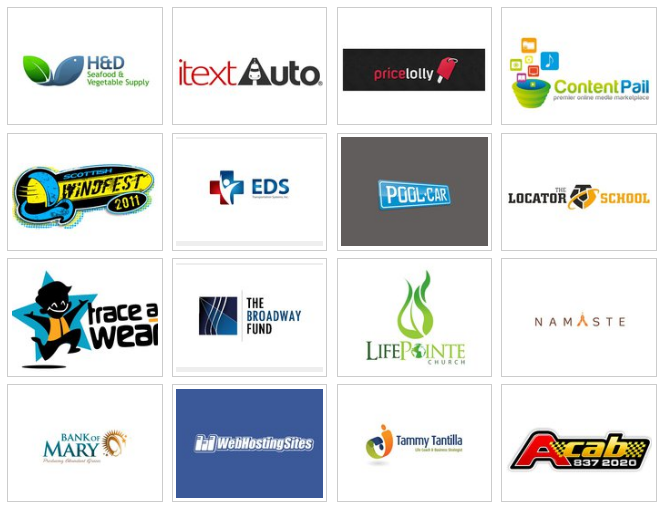 Whatever it represents, a great logo should:
Be Original and Unique: Every logo should be custom designed specifically for your company, by a qualified designer, based on your specific needs. A designer will consider the message your logo needs to convey and create an original design to reflect that message. You want clients to see your logo and think of your company, not the company down the street with a similar design.
Use Meaningful Colors and Fonts: Certain colors and fonts are associated with certain feelings. You'll want your logo's colors and fonts to accurately represent your company rather than be confusing to your clients. A medical company or accounting firm will probably want to avoid colors and fonts that appear childish or carefree, while a day care center or nightclub will want to avoid logos that appear clinical or too serious.
Convey Your Message: In this fast-paced world, you want clients to have a basic understanding of what your company entails after just a quick glance at your logo. If your company deals with animals, you may want your logo to include design elements representative of this. If your company is business related, any symbolism used should reflect business, and so forth.
Be Effective and Functional: Your logo should point potential customers to your business rather than distract them from it. It should be complimentary to your business, enhancing it in a creative way while at the same time being functional for a number of different applications. Your logo should be scalable from very small to very large without losing its integrity and readability. It should be designed in a way that makes it appropriate to use in print materials as well as on the web. Does your logo need to be reproduced in a single color? Will you need to screen print or embroider your logo onto t-shirts or hats? These are important things to consider when having a logo designed as certain design elements are not appropriate for certain applications.
Avoid Trendy, Overused Design Elements: In recent years, certain design elements have become increasingly common and "trendy" in logo design. These trendy elements, while cool to look at, do little to represent your company or trade and can make for a meaningless or forgettable logo.
Whether you're in need of a great logo or a designer creating one, keeping these points in mind will ensure a meaningful, functional logo design that accurately represents the company it was created for and enhances the brand's message.
To see more examples of some of the great logos created by our talented designers, check out our logo po rtfolio! Or, start your own logo design contest for a great logo design of your own!