There are some very prominent figures in the graphic design industry you simply must know about. Why? Because we learn from the best. Here are 10 graphic designers you should know and draw inspiration from. 
1. Paul Rand
"Art is an idea that has found its perfect form"
Paul Rand is a self taught graphic designer. Some of his greatest contributions to the field of graphic design has been his work for corporate companies. Some of these logos you'll surely recognize. Having worked for many years in advertising Paul combined creativity and goal achieving. He is the one who convinced businessmen that design is not only something beautiful but also a tool for business development.Paul Rand is the author of several design books that are still actual and popular even now:  "I know a lot of things", "Little 1", "Sparkle and spin".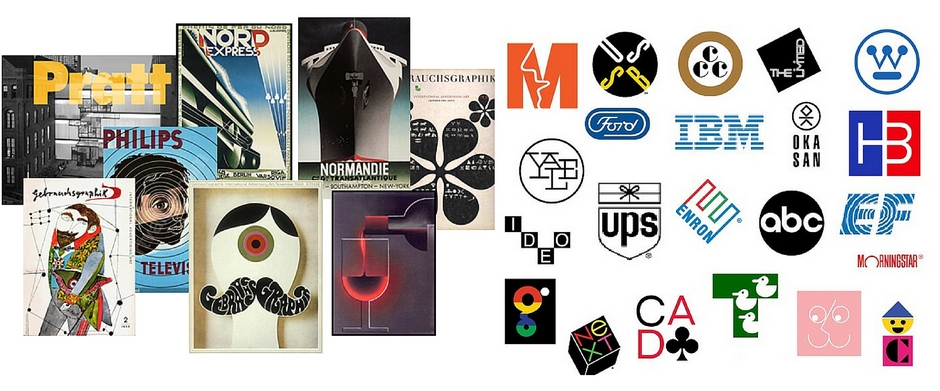 2. Soul Bass
Soul Bass is dubbed as the man who changed the face of graphic design, during his career worked with Alfred Hitchcock, Stanley Kubrick, Martin Scorsese. His most famous works are legendary opening to "Vertigo", and also titles to "West Side Story", "North by Northwest" and "Psycho". He created almost a hundred of  posters, used to be a producer and director, made several logos of American corporations.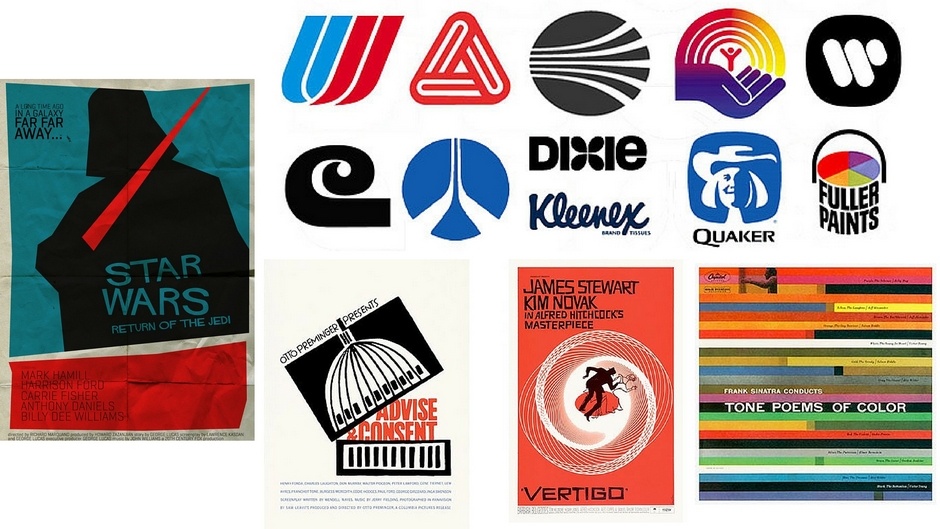 3. Milton Glaser
Milton Glaser is one of the most well known graphic designers in the industry. Surely, you'll recognize the iconic logo every other tourist wears. By the way, he is a founder of New York Magazine and co-founder of WBMG, a graphic design company for press that became a developer of more than 50 periodicals all over the world («The Washington Post», «О Globo», «National Post» etc.). If you need some piece of inspiration – you can use his significant speech "Ten Things I Have Learned".

4. Herb Lubalin
Most noted for his typeface designs, he's worked in magazines with big names like Ralph Ginzburg. At the beginning he classified his typographic works as non- typographics. He thought that they are closer to general design: matching of titles, text and illustrations. Aaron Burns called it typographics – that is names' layout on the things that makes them unforgettable. That is why  Lubalin is great in logos – he just made things unforgettable. Lubalin has designed a typeface ITC Avant Garde.
5. Stefan Sagmeister
"Work hard. Do everything you can. Do what you love, and most importantly, enjoy what you're doing."
A world-known graphic designer- and experimenter and typography specialist, founder of supersuccessful studio Sagmeister Inc. that produced a lot of different things: from cover design to corporative identics. He had a rule not to enlarge to prevent loss of creative freedom. Studio works with social, musical and custom design, works on companies orders, spends a lot of time on cooperation with art sphere and scientific community. Stefan teaches in New York School of Visual Arts. Â He has two Grammies for his design for music albums. He worked with The Rolling Stones, HBO, Guggenheim Museum, Brian Eno, Lou Reed, David Byrne, OK Go etc.
See his lesson about Happy Design to inspire or his speech How to bring personal and human into design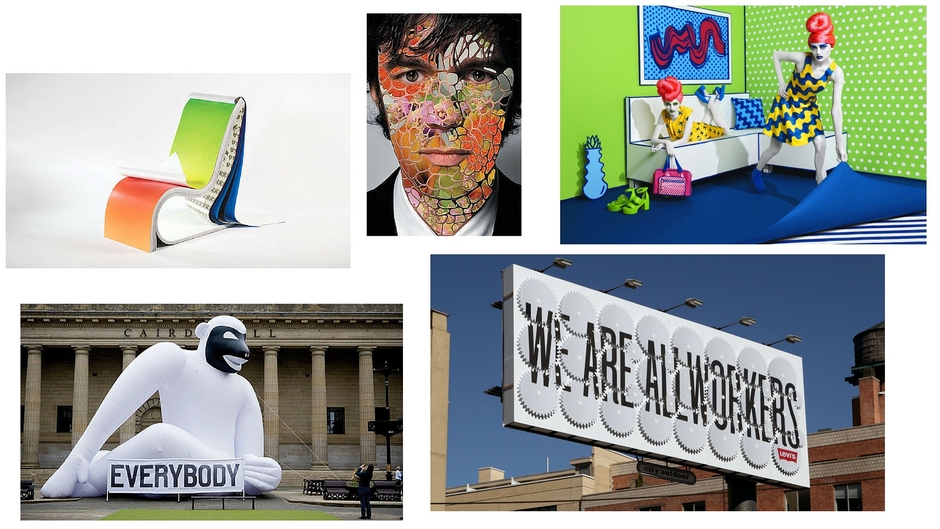 6. Paula Scher
One of the most significant women in modern graphic design and the only woman who is a partner of the largest international design agency "Pentagram". Alive legend of world design has already had hundreds of awards and prizes including four nominations of her covers on Grammy from National Association of Recording Arts and Sciences. Her most famous works are CityBank identity, works for Windows 8, Tiffany & Co, Swatch. The identity The Public Theatre in New York became a very important milestone in design of cultural institutions and demonstrates Paula's talent from the other side. She created the identity for the Metropolitan Opera (2006), New York City Ballet (2008) and New York Philharmonic and MOMA (2009).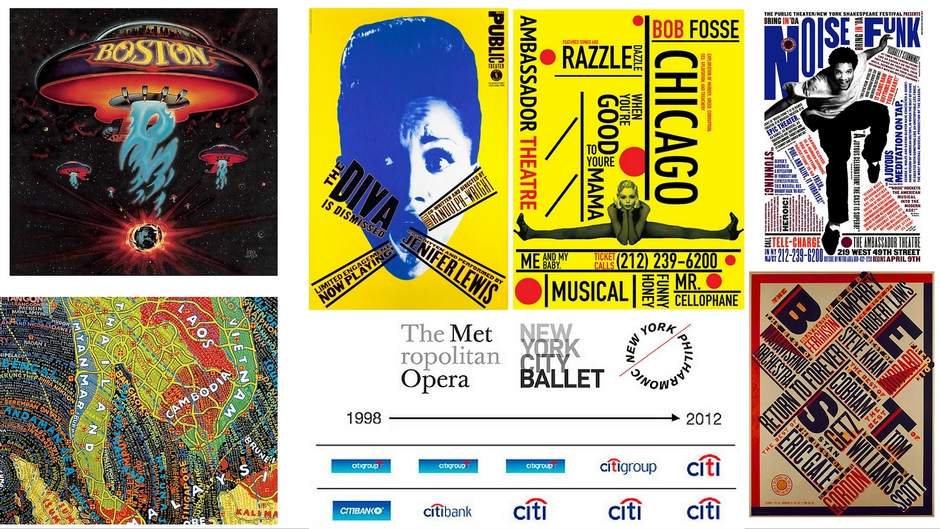 7. Alvin Lustig
He made a real revolution in the sphere of books, magazines, interiors and textiles design. He started as a typist, then he created book covers design, then he was a director of the Visual Research in Look Magazine. Almost 20 years of his career are full of masterpieces: famous covers – one for "The Great Gatsby" by F. Scott Fitzgerald or "Flowers of Evil" by Baudelaire, also his equally well known chairs designed for Paramount offices, posters, architectures such as  the Beverly-Carlton Apartment Hotel, Los Angeles and l 'Institute of Jewish Education.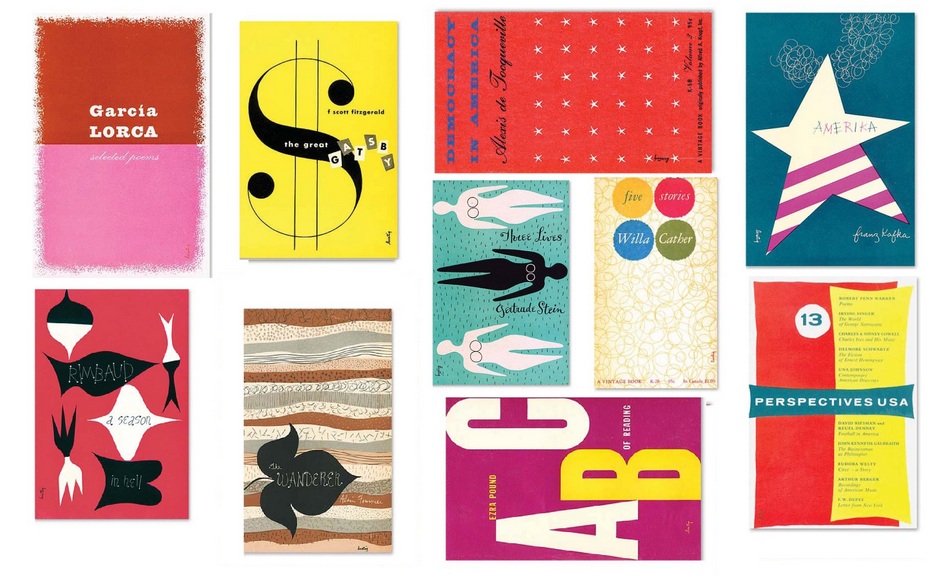 8. Massimo Vignelli
"Design is one – there are no many kinds of design. Design principles can be used into different projects and style does not matter. Design is more than any style."
Classic of world graphic, industrial and architectural design. Geometric harmony and quote "Design is one" are his key principles. He prefered to use Helvetica font in his works and longed to simplicity. Vignelli was a great master in different spheres, made furniture design, created exhibition decorations, stage plays, worked with clay, wood, glass, metal, plastics etc. His most famous works are New York Subway map, the logo of American Airlines, United Colors of Benetton, Cinzano, brown bag for Bloomingdales.
If you want to get to know famous Vignelli, watch an episode from Helvetica or an episode from documental movie Design is one.
He also thought that there could not be creativity without knowledge available for every beginner, that is why you can read his book The Vignelli Canon here right now.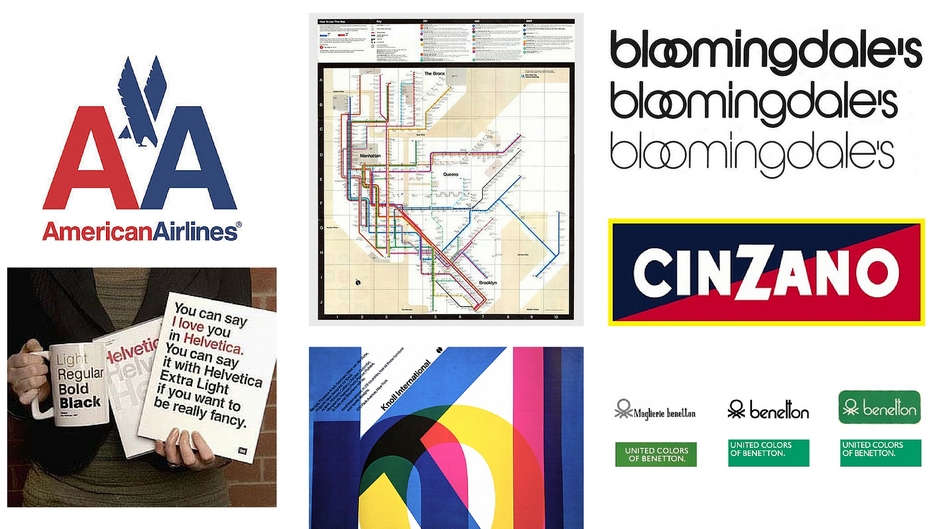 9. Alexey Brodovitch
A man who created a prototype of modern fashion glossy magazine. He made a revolution in the world of periodicals, combined text and pictures on the pages of Harper's Bazaar Magazine. His landmark is specific location of text blocks when articles and their titles  were printed in the same way but under different angle. He was a teacher of such photographers as Irving Penn and Richard Avedon. We should also mention his decorations of Russian Ballet by S.P. Dyagilev, painting for Paul Puare fabric, the first place in the contest The Best Design of the Poster for Benefit Le Bal Banal (Pablo Picasso took the second prize), posters for the American Ministry of Finances, Red Cross Society, Informational service of the USA, his photo album "The Ballet".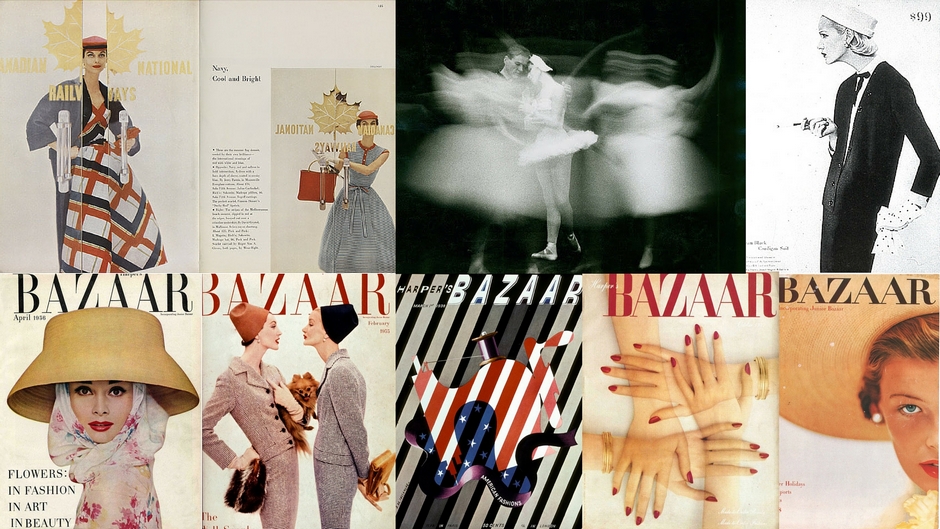 10. Chip Kidd
Chip Kidd is a writer and  one of the most famous book cover designers who created thousands of book covers, which became a classic of graphic design. He worked with Alfred A. Knopf and was an editor of Pantheon comics. His supercovers make a reader not only see and read a cover but also feel it. In his hands a cover transforms into a collection of different forms : from very hard and strong to very soft and tender.
Do you want to know more about Chip?
Watch his speech on TED about book design, his speech for Hammer Museum or visit his website for inspiration.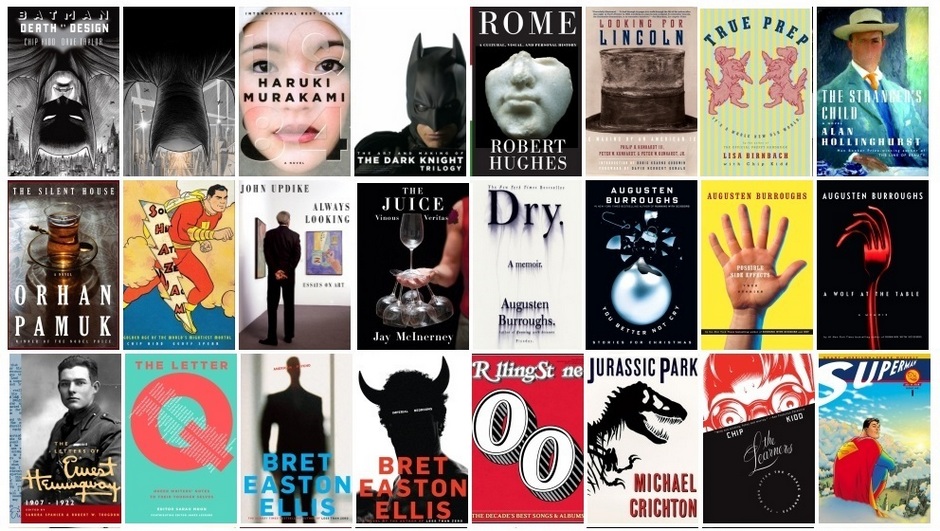 What do you think of that designers and their styles? Would you like to be similar to some of them?
If you like them or not -Â leave your comments in the comments section below, let's discuss!